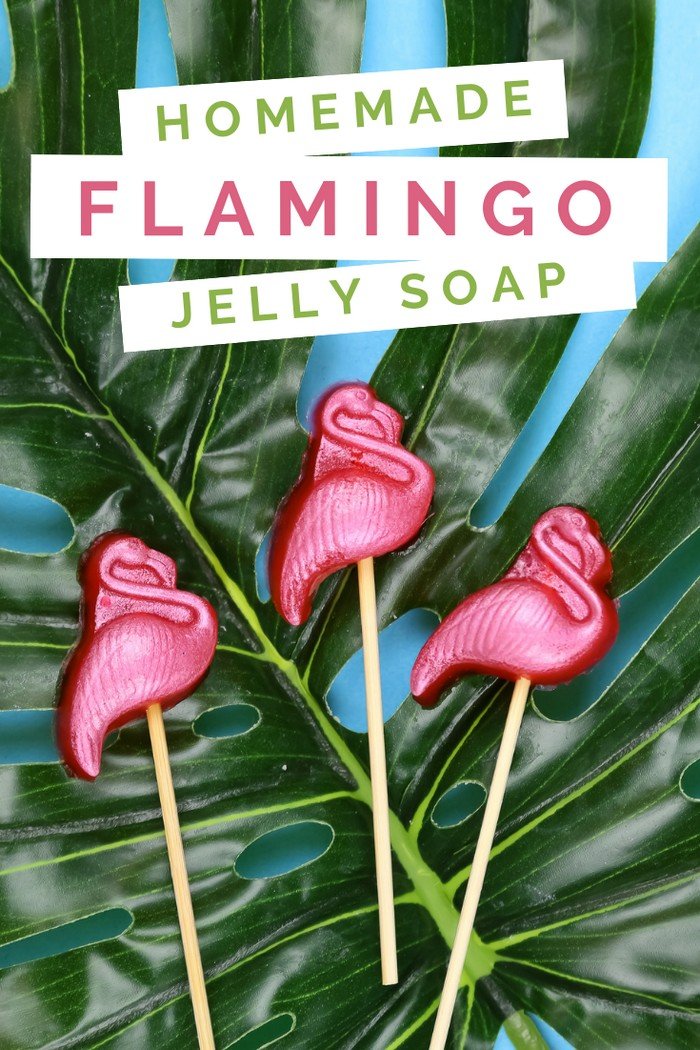 I've been on a flamingo kick this summer. The trend continued when I found a silicone ice cube tray that makes cubes that look like flamingos! Of course, I never use those molds for ice cubes, so I decided to use this one to create some tropical flamingo jelly soaps that smell like hawaiian punch.
HOW TO MAKE FLAMINGO JELLY SOAP
WHAT YOU NEED TO MAKE JELLY SOAP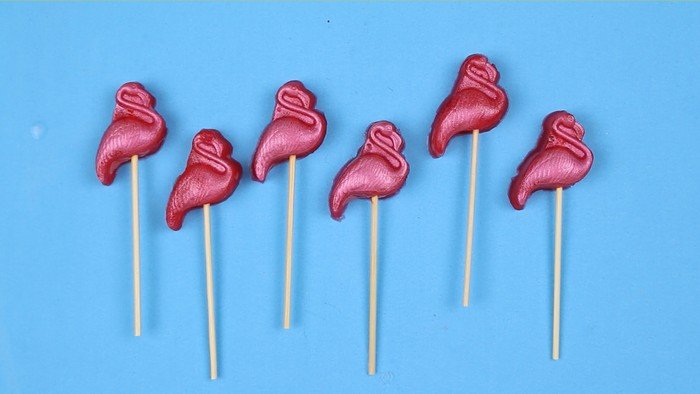 Unflavored gelatin and water are the only two elements of this recipe that you shouldn't swap out. You can use any variety of body wash or liquid soap that you happen to have on hand. Scent the soap with whatever fragrance you would like or omit it altogether. You have the same freedom with the cosmetic pigment; using it is totally optional.
These are all affiliate links, if you make a purchase (of anything from these retailers, not just these items) after clicking through, I will earn a small commission. Ads and affiliate links are the way I am able to keep this website running and to offer you free tutorials all year long. Thank you so much for supporting me and Mad in Crafts!
HOW TO MAKE FLAMINGO JELLY SOAP
Watch this short video to see how to mix up a batch of jelly soap. I have dozens of creative videos on my YouTube channel, so hop over and check them all out!
JELLY SOAP RECIPE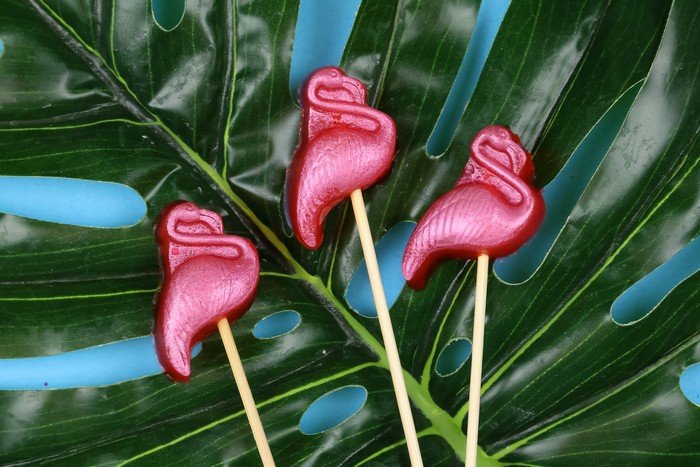 I used my standard jelly soap recipe to make these flamingo soaps. The most important step in the process is to make sure the gelatin is as thoroughly dissolved into the hot water as possible. If you do have any small clumps remaining in the mixture, fish them out before moving on to the next step.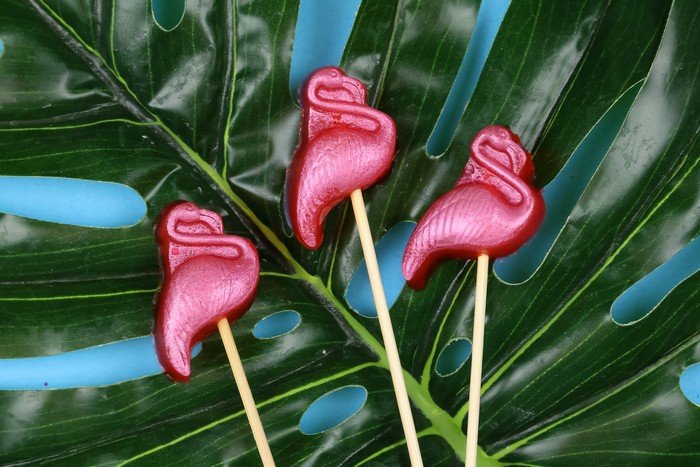 Jelly Soap
2019-06-24 15:05:07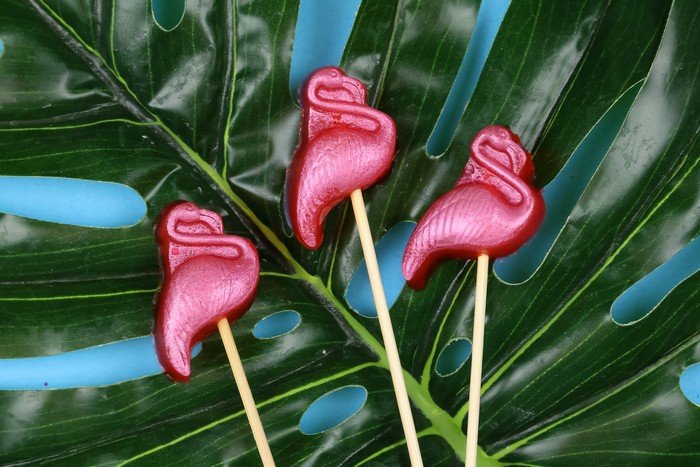 Nutrition Facts
Amount Per Serving
* Percent Daily Values are based on a 2,000 calorie diet. Your Daily Values may be higher or lower depending on your calorie needs.
Ingredients
3/4 cup boiling water
2 packets of gelatin
1/2 cup body wash or liquid soap
candy oil (optional, for scent)
cosmetic pigment (optional, for coloring)
Instructions
Heat 3/4 cup water till boiling.
Mix in two packets of unflavored gelatin and stir until dissolved.
Stir in 1/2 cup body wash.
Add in candy oil and pigment, if desired.
Stir until fully combined.
Pour into silicone mold.
Refrigerate for 1 hour before unmolding.
Store in an airtight container in a cool, dry place for up to 1 month.
Mad in Crafts https://madincrafts.com/
You might like these other soap DIYs: