This is a sponsored post on behalf of Disney Junior. I was compensated for my work, but the opinions are 100% my own.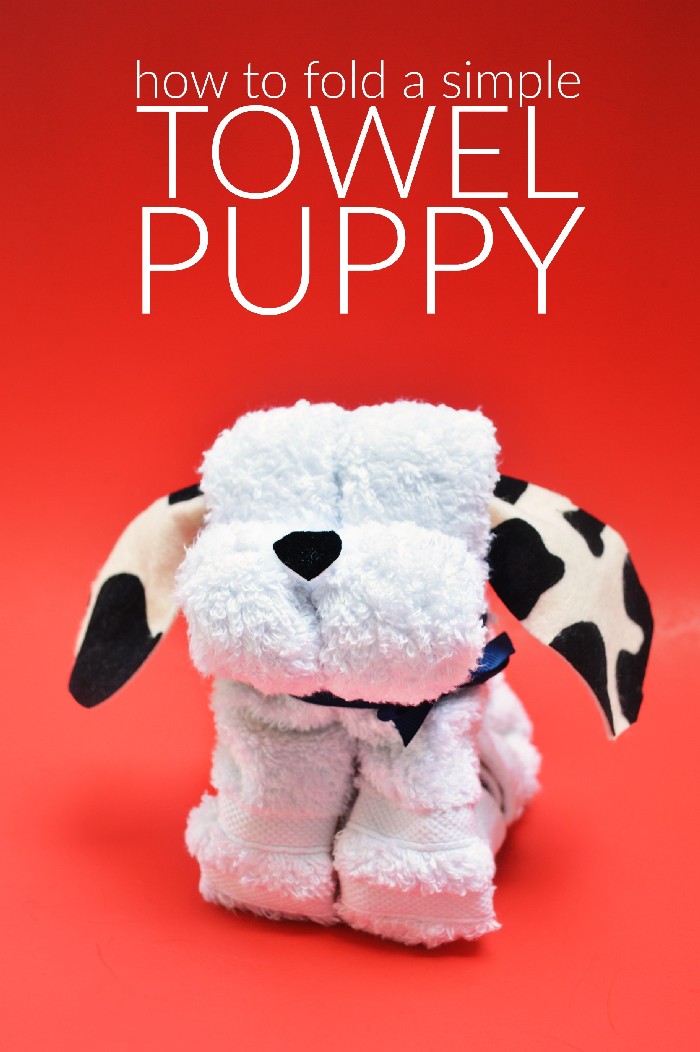 My daughter absolutely loves dogs. Really, really loves dogs. We are going to be looking for a new dog for our household in the next few months, and she has been asking me everyday if it is time to get a puppy yet. Because my daughter loves dogs so much, I know she will love the new Disney Junior show, Puppy Dog Pals. This show features two super cute pug brothers named Rolly and Bingo who have all sorts of adventures when their owner leaves home each day. The series first aired in April, but new episodes are being premiered on FRiYAY mornings on the Disney Channel this summer. If you have puppy-loving kids, this is one show you will want to check out! We've never been on a cruise before, but my friends who have been have told me about the cute ways that the cruise ship staff folds towels for rooms with kids. I know my daughter would swoon over a surprise puppy towel left folded on her bed. I decided to learn how to fold a simple towel puppy to give her that same surprise at home.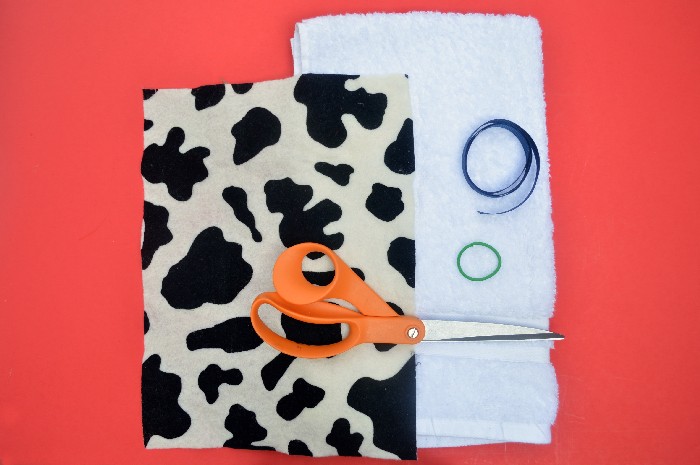 To make this puppy towel, you need a hand towel, a small elastic, some ribbon, felt and scissors.
Lay the hand towel on a flat surface.
Roll each long end tightly until the rolls meet in the center.
Place your finger across the towel, just slightly to one side of center.
Fold the towel rolls over your finger and pinch the folded towel together.
Gather another fold of the rolled towel on the other side of your finger.
Secure those folds with a small elastic. Tuck the ends of the rolled towel under the elastic.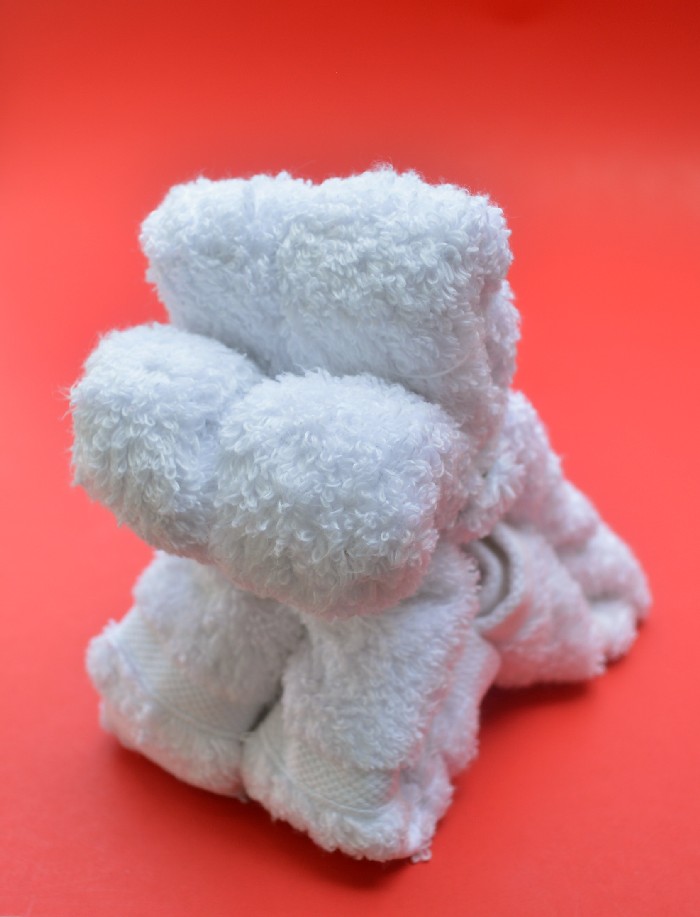 When you set the folded towel up on its "legs" you will begin to see the puppy take shape!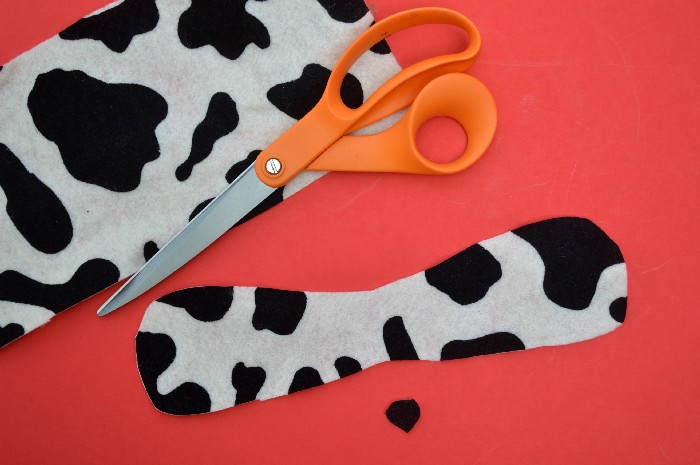 Cut a long rounded strip of felt, that is slightly thinner in the middle than at the ends. This will serve as the puppy's ears. You can also cut out a small felt shape to serve as the puppy's nose.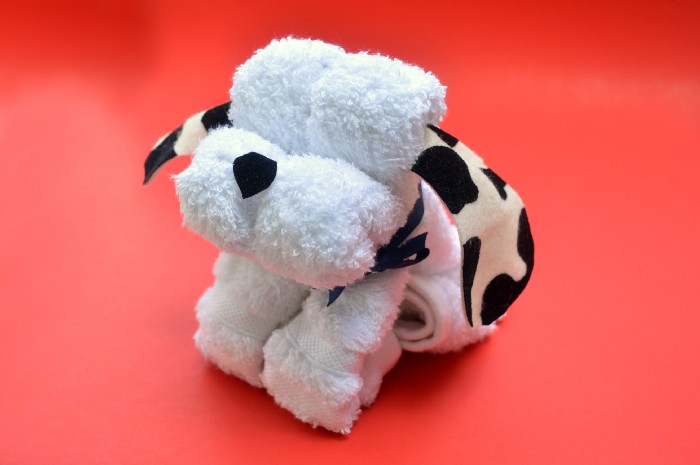 Thread the long strip of felt through the hole in the upper fold of the rolled towel. Fluff the felt ears into place. Set the felt nose in place on the pup's snout. Finally, tie a ribbon around the puppy's neck to hide the elastic. And there is your finished towel puppy, ready to delight your kids at the end of the day.
This is a sponsored post written by me on behalf of Disney Junior.