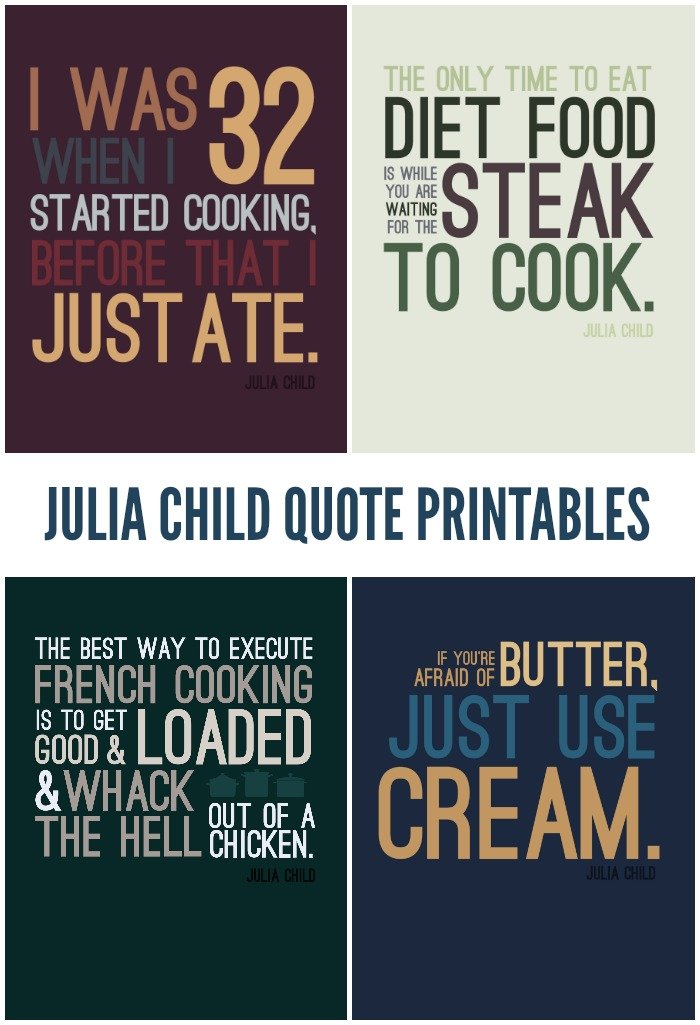 When I was growing up there weren't the hundreds of TV channel options available that my kids have now. That meant that Saturday afternoons were usually spent watching PBS with my mom. We watched This Old House, New Yankee Workshop, Yan Can Cook, and, of course, Julia Child. When my daughter was very young, she also loved watching syndicated episodes of Julia Child with me. There is something so relatable and lovely about the unfussy way Julia approached even traditional French cooking. It also helped that she was hilarious. To share my appreciation of my all-time favorite celebrity chef, I am sharing four free Julia Child quote printables. Print them out and hang them in your kitchen to remind yourself not to take your cooking too seriously!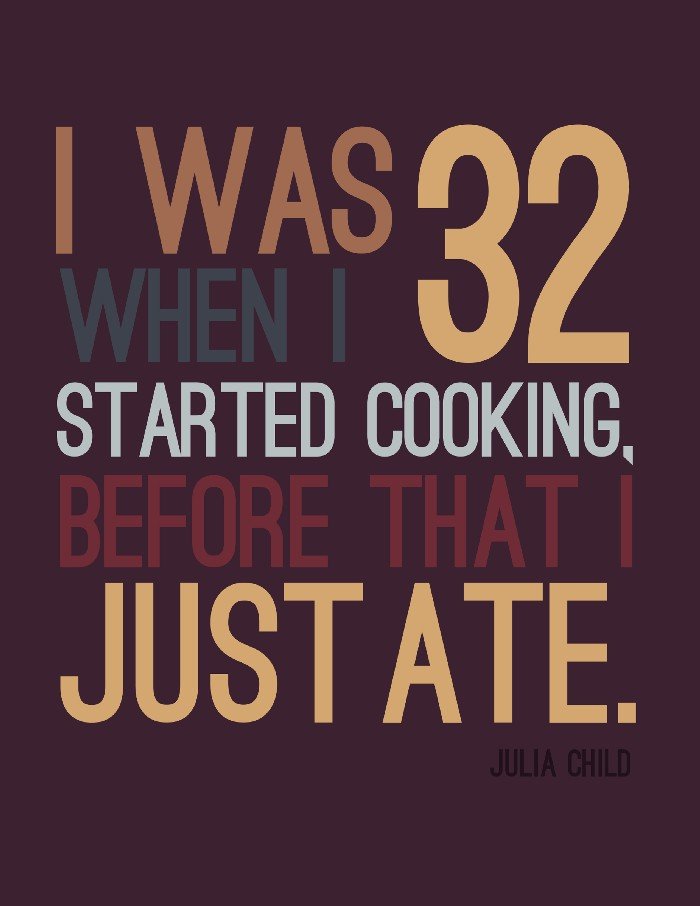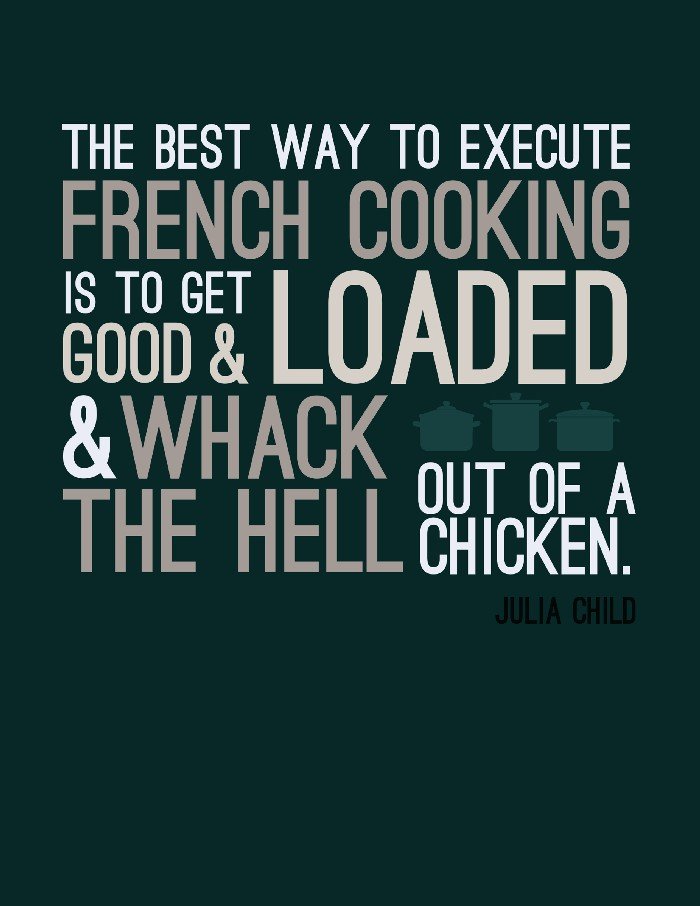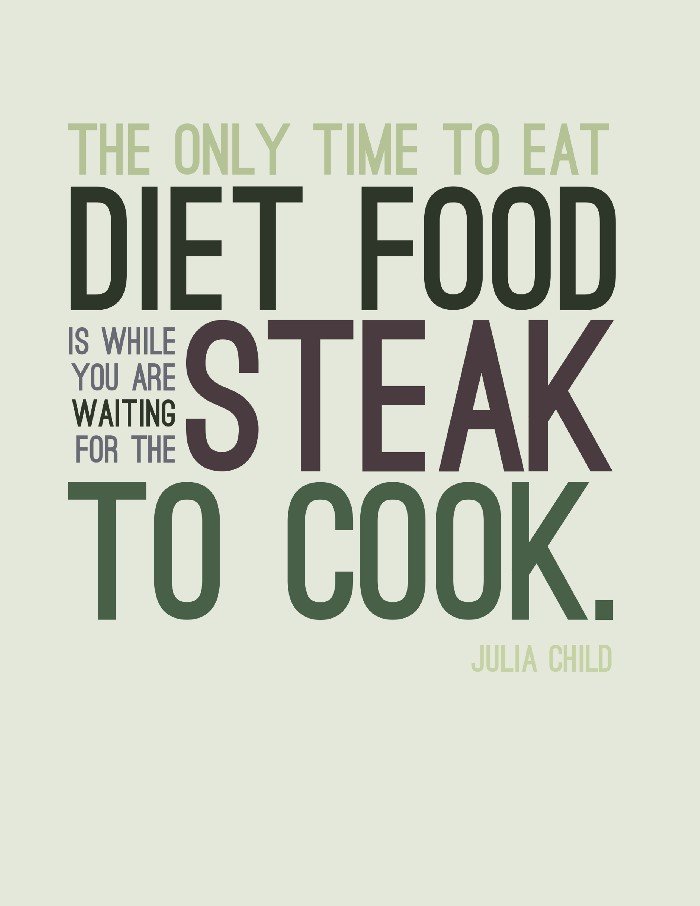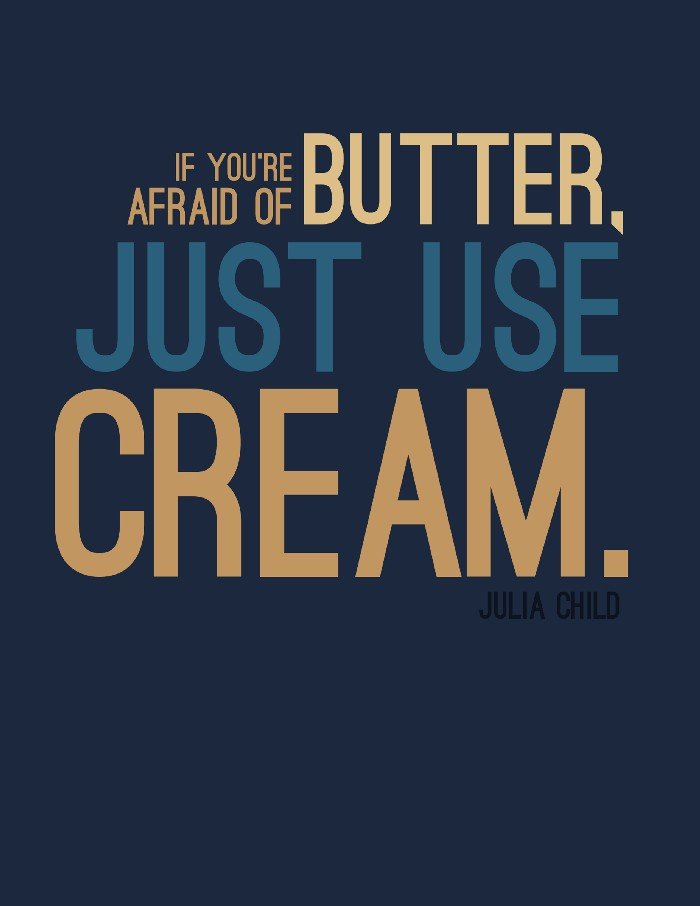 Julia Child Printables – PDF | PNG
As always, I am happy to make these graphics available for free. Please only use them for non-commercial uses.
You might like these other printables too:
PRINTABLE BUFFALO CHECK RECIPE CARDS