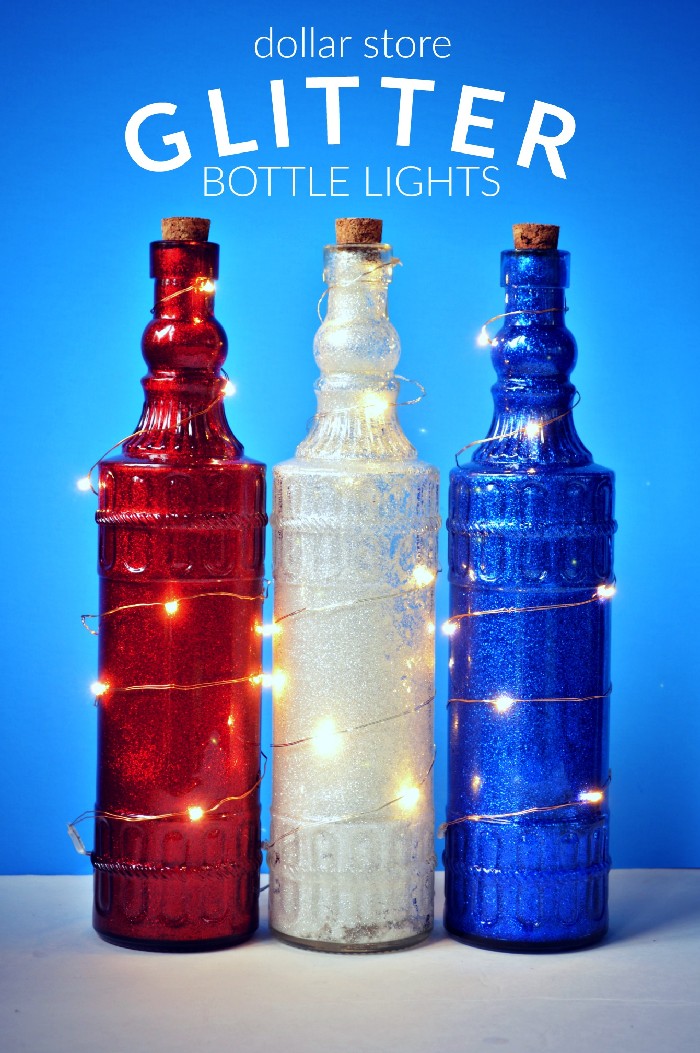 In case the red, white, and blue lighted centerpiece that I shared earlier this week wasn't your style, I have another one for you today! I used supplies from the dollar store to make this sparkly trio of bottles. I made mine red, white and blue, but you could of course make the glitter bottles lights whatever color you would like. I think rose gold glitter in clear bottles would be beautiful!
Watch this one minute video to see how I made my set of glitter bottle lights. I publish two new videos each week, so be sure to check out my YouTube channel for more fun ideas!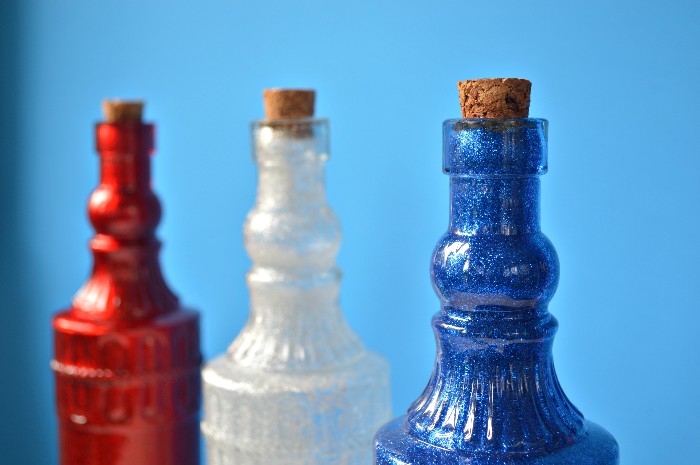 I used colored glass bottles from Dollar Tree, and matched the glitter to the color of the glass. You could swap out these bottles with wine or alcohol bottles that you have emptied and cleaned thoroughly. That would make this project even less expensive.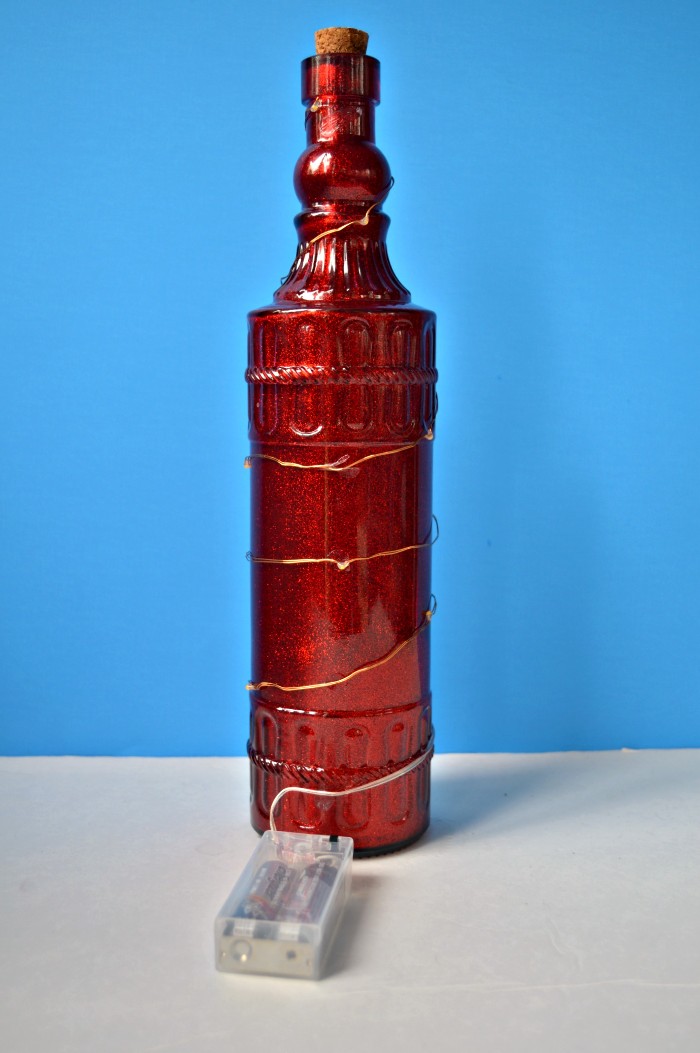 Dollar Tree is currently carrying these pretty copper wire mini LED light strands, but you can also find them online. I will have a supply list at the end of this post with sources for everything. I attached the lights to the bottle with adhesive dots so that the glue was invisible.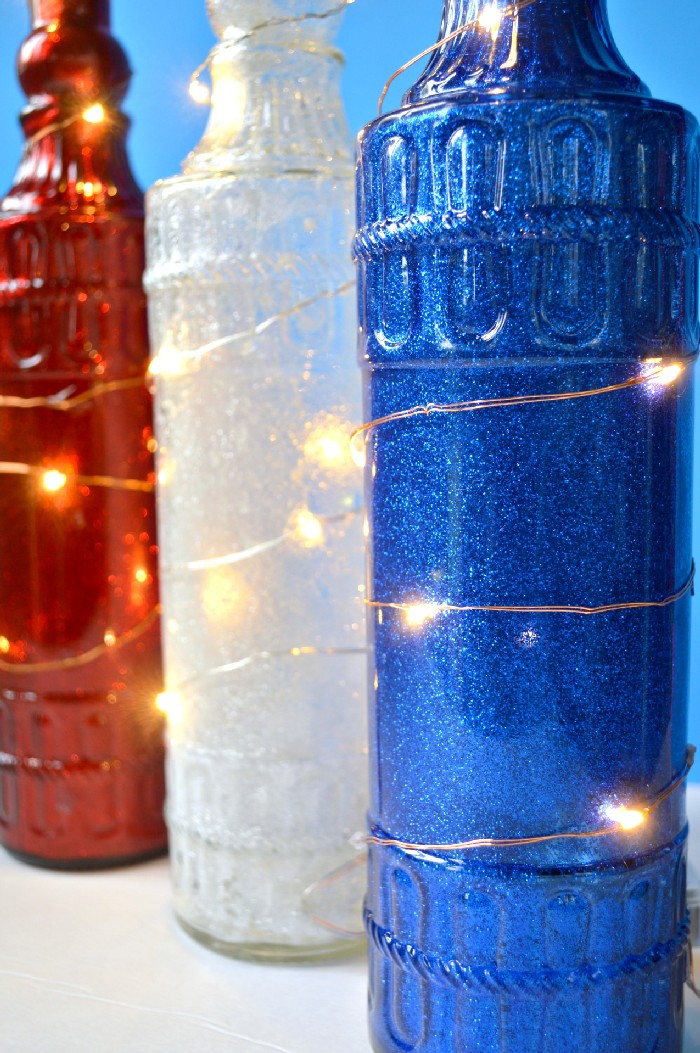 The glitter inside the bottles reflects the light from the LEDs beautifully, making these fantastic table decorations for parties. You could use them for outdoor parties (just be sure to bring them in at the end of the night), dorm room decor, or make them match your wedding colors and use them as table decor for receptions or showers.
You might like these other DIYs: