Now that you've baked up a storm and have a full bakery's worth of goodies in your home, it's time to share the wealth. Give the treats in a paper Christmas cookie gift box made with scrapbook paper and cardstock. Your cookies will look stunning in this pretty packaging,
My YouTube channel is full of fun creative videos like this. Check it out and subscribe so you don't miss out on any of the fun!
I used both scrapbook paper and cardstock for my gift box. The scrapbook paper is adorable, but it is flimsier than cardstock. If you need a very sturdy gift box, I suggest that you only use cardstock. I bought the baking-themed scrapbook paper at Joann, but I wasn't able to find it online. If you can't find it in your local store, I will include a cute alternative to this paper in the supply list below.
I used this design from Cricut's collection to create this box. The file costs 99 cents but can be used over and over. You can even resize it to make different sized gift boxes depending on what treats you will be packaging up. I love the way the layered paper on the lid makes it look like there is a real bow on top!
I chose to cut my box so that it was four inches square. This is a great size for most round cookies. If you are baking cut-out cookies, you may need to adjust the file to suit your needs.
Want to upgrade your snickerdoodles this year? Try this recipe!
These are all affiliate links, if you make a purchase (of anything from these retailers, not just these items) after clicking through, I will earn a small commission. Ads and affiliate links are the way I am able to keep this website running and to offer you free tutorials all year long. Thank you so much for supporting me and Mad in Crafts!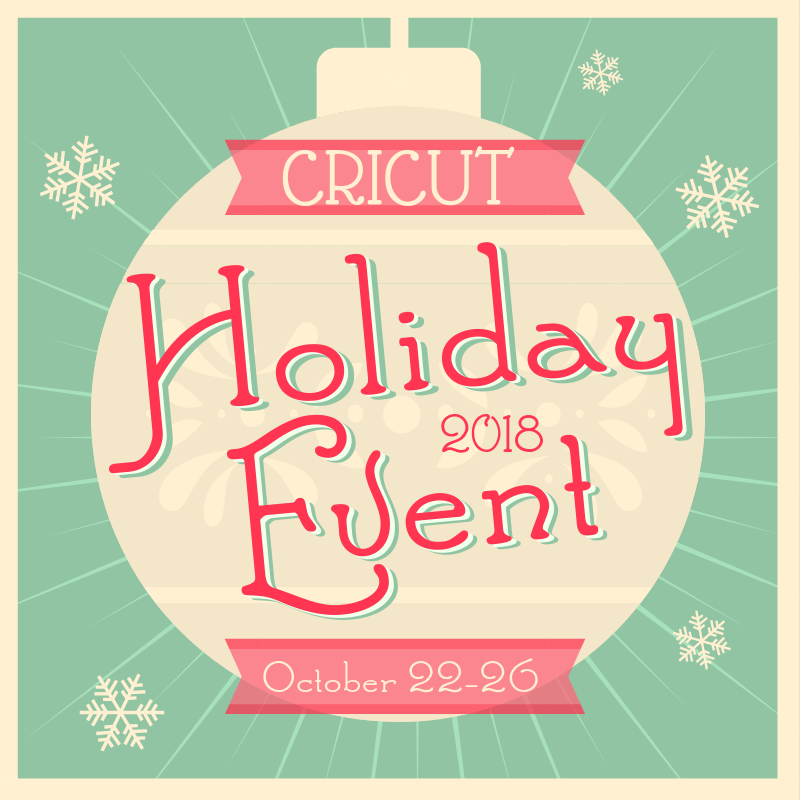 This is the fourth post I am sharing as part of the Cricut Holiday Event that will be running this whole week. Go back and check out posts from Day 1, Day 2, Day 3, and Day 4. Come back each day for more fun projects using a Cricut cutting machine. In the meanwhile, check out the other great tutorials shared so far.