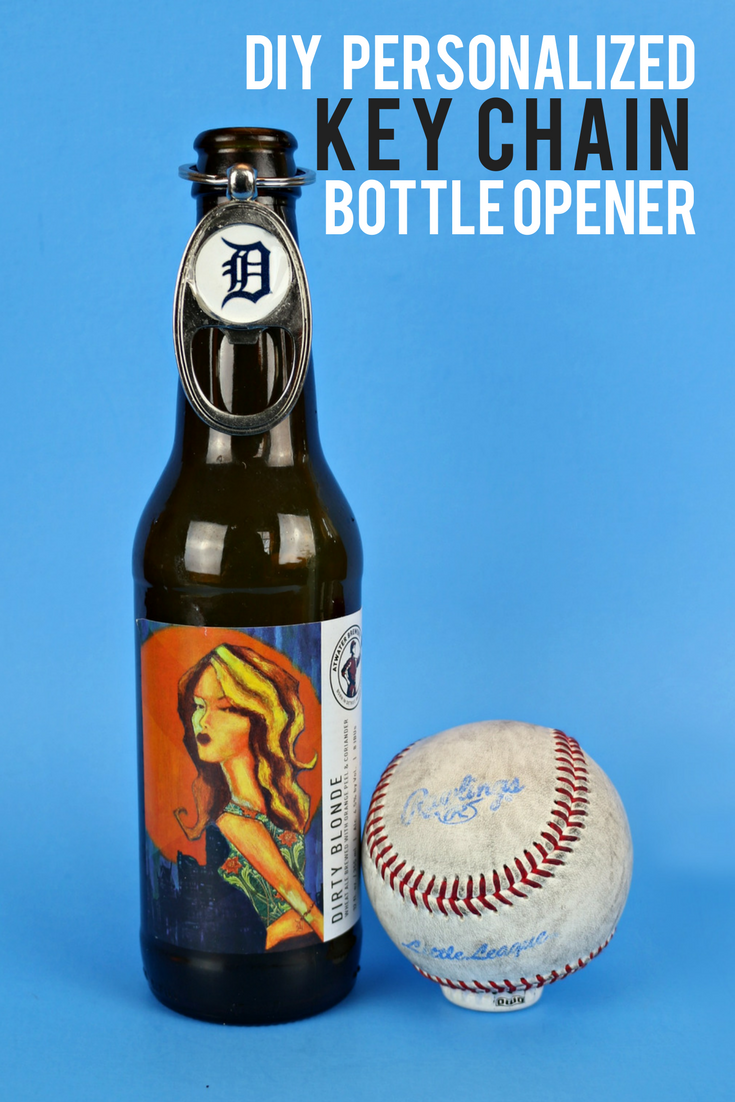 This year skip the ugly ties and make your dad a Father's Day gift he will use and appreciate! You can make a personalized key chain bottle opener using EnviroTex Jewelry Resin to give to dad this Father's Day. The key chain is super practical, but he will especially appreciate the effort you put in to make his gift by hand.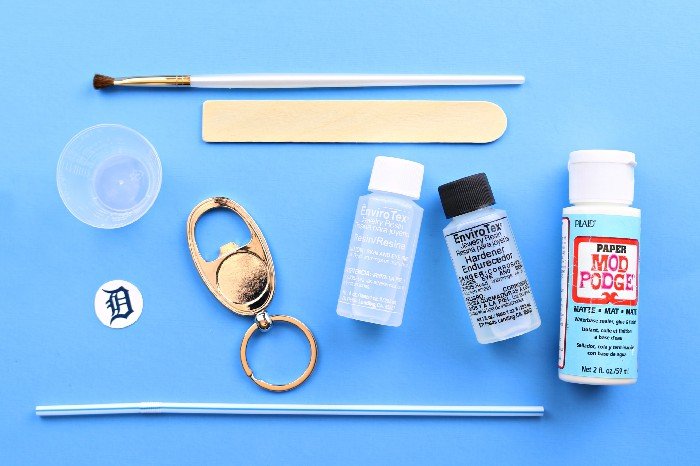 Unless you are new to the blog you know that I am a huge fan of craft beer and Detroit Tigers baseball — both qualities that I inherited from my dad. I thought for this year's Father's Day gift I would make him a Detroit Tigers key chain bottle opener to combine some of our favorite things into one gift. You can easily adapt this project to personalize the gift for your dad. Swap the sports logo out for a photo, a favorite quote, or something else that your dad loves.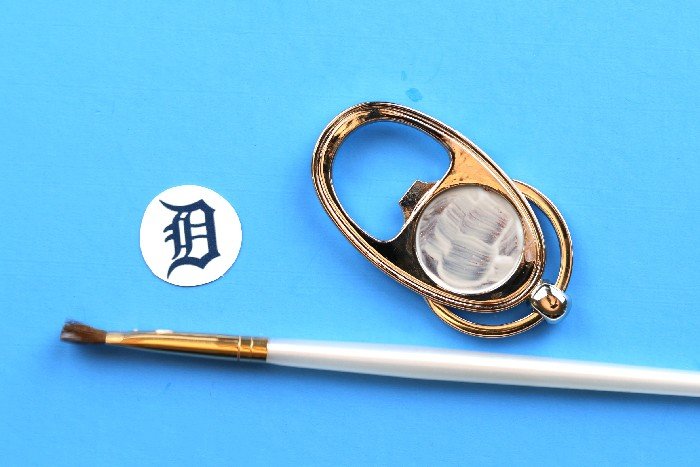 Begin by affixing the team logo to the key chain bezel with Mod Podge. Be sure to fully coat the paper with Mod Podge to seal it as well. Allow the Mod Podge to dry FULLY.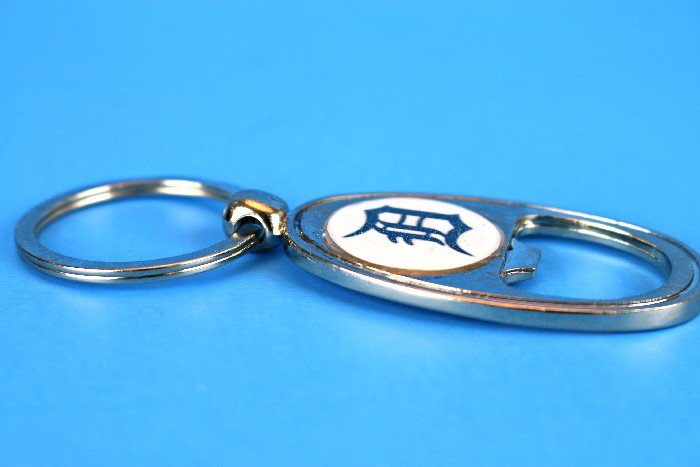 Mix together 5ML of EnviroTex Jewelry Resin according to the package directions. Be sure to stir the resin and hardener thoroughly using the two-cup process detailed in the directions. Place the key chain on a flat surface. Then, use a stirring stick, drop a small amount of resin into the key chain bezel. Use less than you think you will need, as the resin will spread.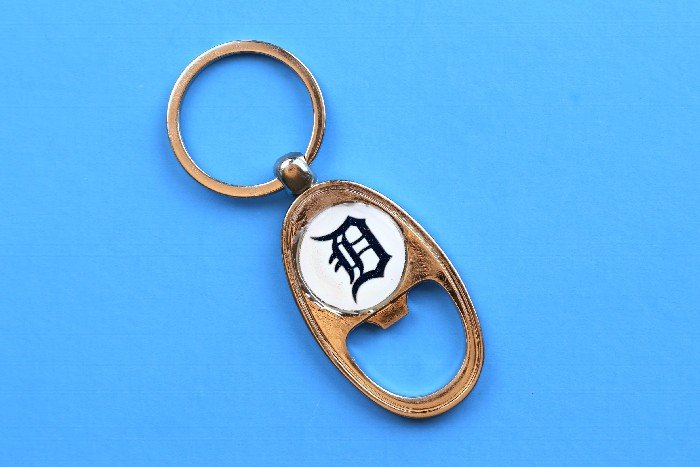 The jewelry resin will get rid of a majority of its bubbles on its own, but you may need to gently pop left over surface bubble by blowing through the straw. Allow the resin to fully cure before handling. You will be left with a glass clear protection over the team logo!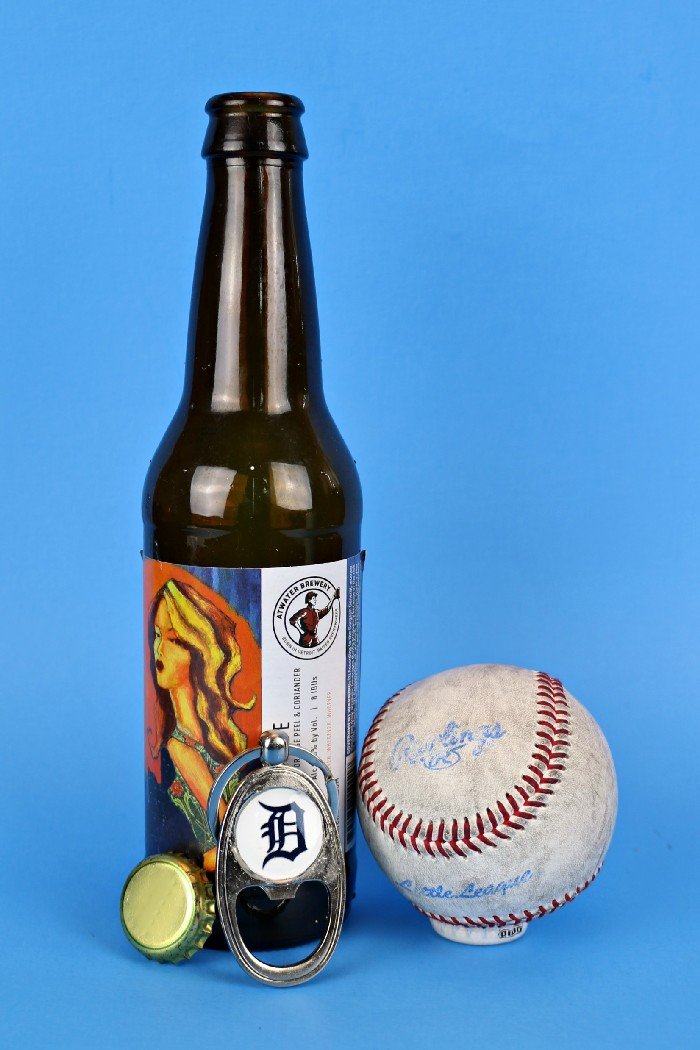 Complete the gift by giving the key chain along with a 6-pack of dad's favorite beverage. He is sure to love the time and thought you put into his Father's Day gift this year!
These are all affiliate links, if you make a purchase (of anything on Amazon, not just these items) after clicking through, I will earn a small commission. Ads and affiliate links are the way I am able to keep this website running and to offer you free tutorials all year long. Thank you so much for supporting me and Mad in Crafts!
Printouts of the team logo, cut to fit the bezel
Paintbrush
Straw
If your dad is a baseball fan, he might like these other DIYs: