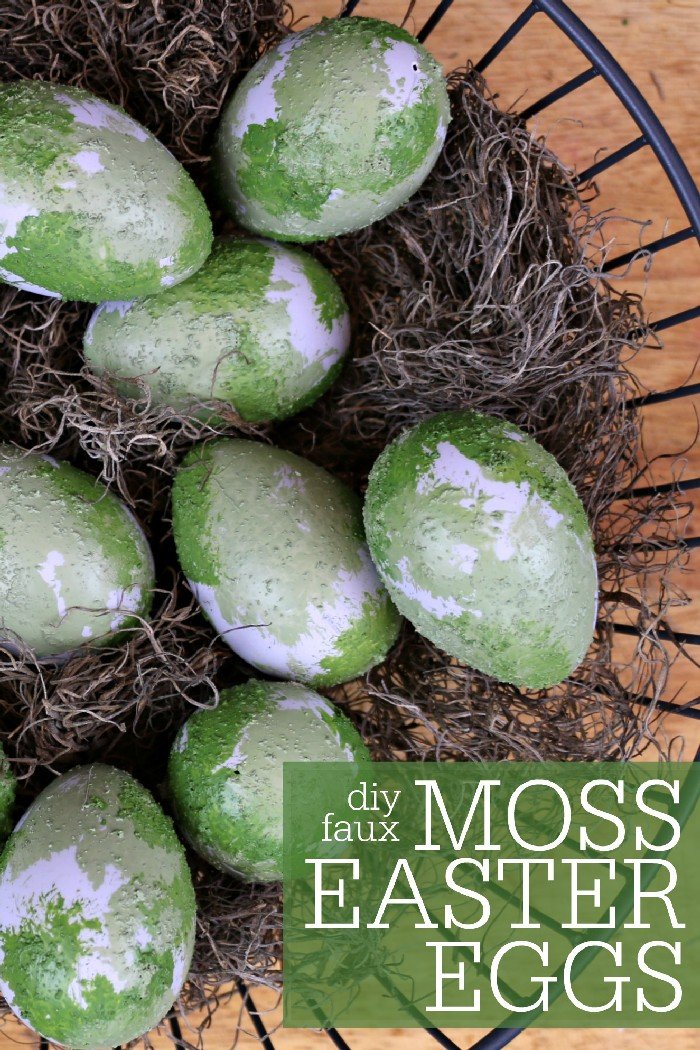 So, I couple of weeks I ago I got the idea to use one of the FolkArt Painted Finishes on some plastic Easter eggs. Before I started the project, I did a quick Pinterest search to see if anyone else had had the idea to make some faux concrete Easter eggs. And, sure enough, my friend Angie scooped me! I didn't want a good idea to go to waste, so I picked up the moss kit instead and set out to make some DIY faux moss Easter eggs.
Watch this video to see how to create a faux moss finish using an easy two-step paint process. If you like this video, check out all the fun videos on my YouTube channel!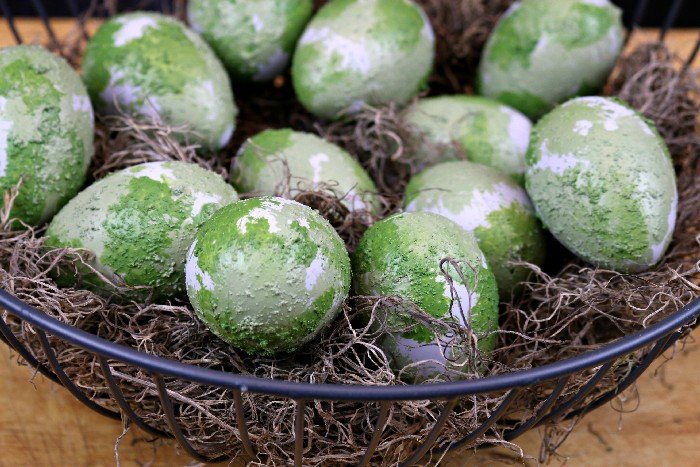 I really like the way these eggs turned out. The FolkArt moss kit makes it so easy to create a realistic moss finish on your projects. I really want to try out the rust and concrete kits as well! What do you think of these DIY faux moss Easter eggs? I would love to hear your opinions in the comments!
These are all affiliate links, if you make a purchase (of anything on Amazon, not just these items) after clicking through, I will earn a small commission. Ads and affiliate links are the way I am able to keep this website running and to offer you free tutorials all year long. Thank you so much for supporting me and Mad in Crafts!
You might like these other Easter egg projects: