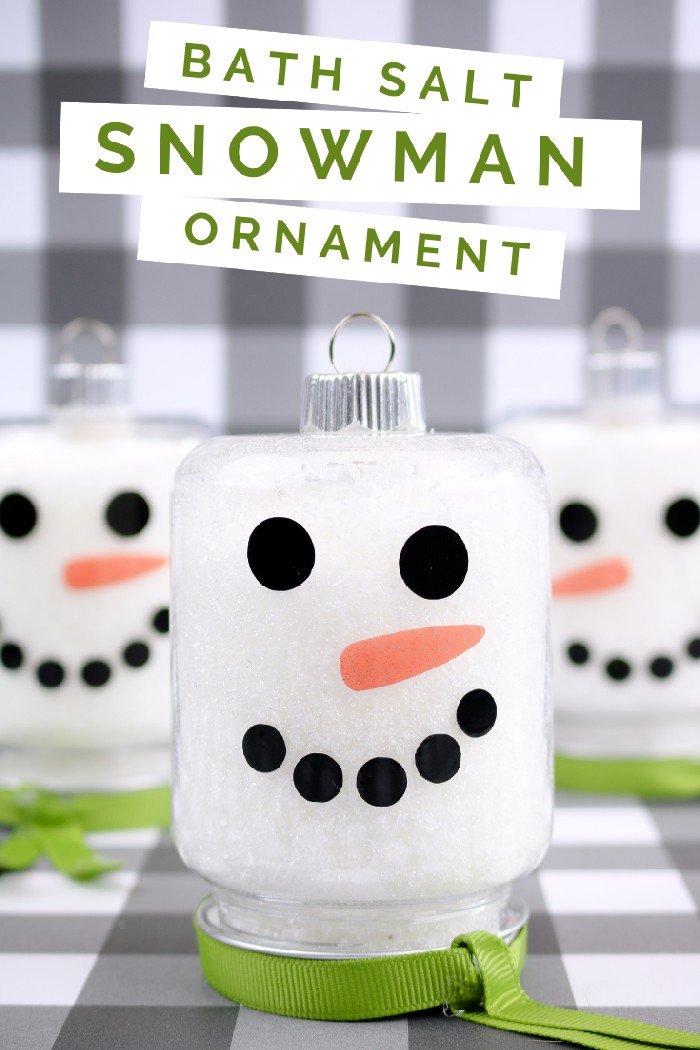 Looking for a cute and thoughtful small gift to give this Christmas? These Epsom salt snowman ornaments are both pretty and practical. The recipient will get a relaxing bath AND a sweet ornament to hang on the tree afterward! I love giving spa gifts because they are universally appreciated (and you don't have to worry about picking the wrong size!).
Watch this brief video to see how to make your own super cute Epsom salt filled snowman ornaments. Be sure to subscribe to my YouTube channel for more crazy good creativity like this!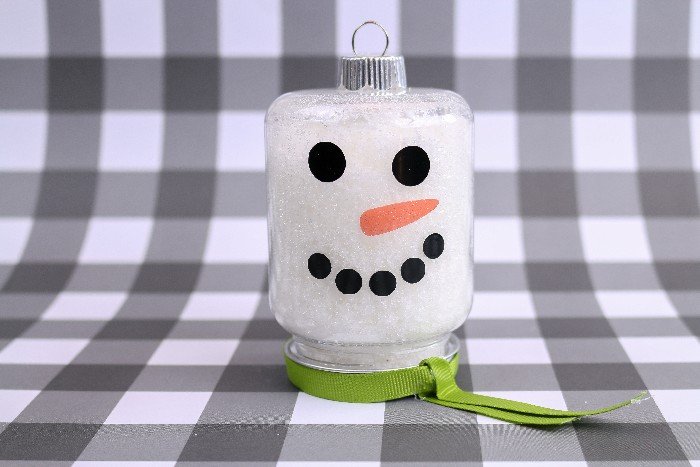 You may have seen these mason jar ornaments in my Consumer Crafts Christmas haul a few weeks back. I added the cute snowman face to the mason jar ornament with black and orange vinyl. You can design your own face or use my Design Space canvas to cut the vinyl for your ornaments.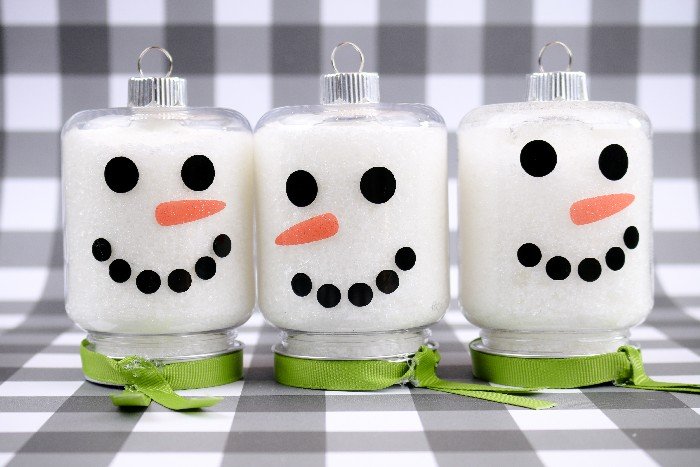 These snowman ornaments would make adorable favors for a holiday party. The ornaments are quite heavy when they are filled with the bath salts. If you would like to hang them from a tree with the salts inside, I recommend hot gluing the silver ornament hanging cap to the top of the ornament. This should help keep everything in one piece.
These are all affiliate links, if you make a purchase (of anything from these retailers, not just these items) after clicking through, I will earn a small commission. Ads and affiliate links are the way I am able to keep this website running and to offer you free tutorials all year long. Thank you so much for supporting me and Mad in Crafts!
Hot glue gun
Green ribbon
You might like these other handmade gifts: