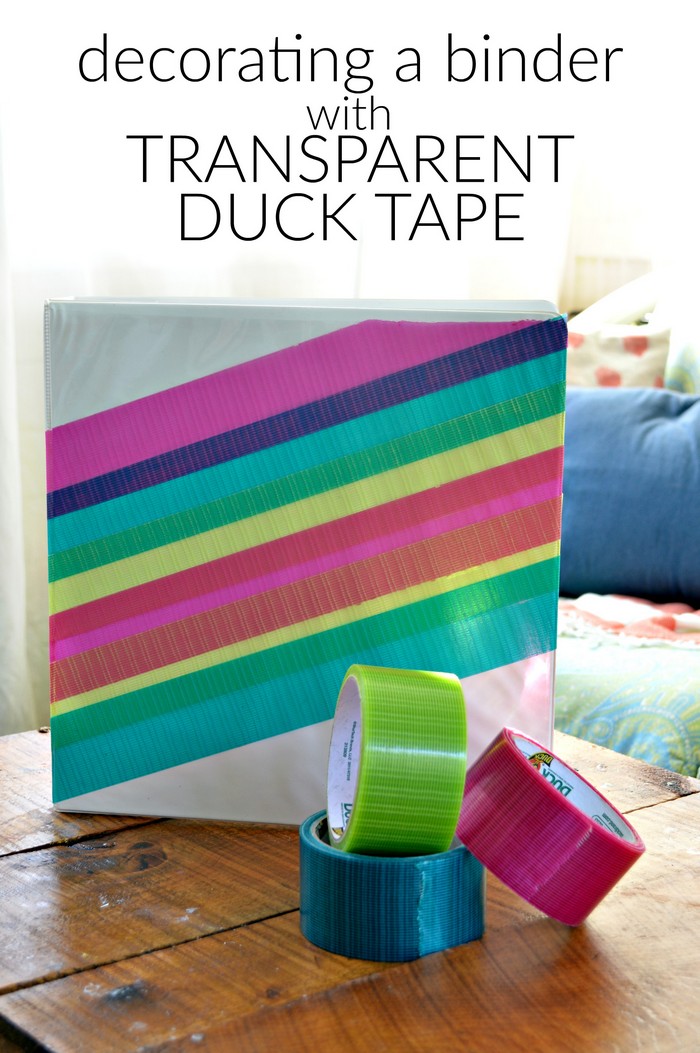 School is just around the corner here, and I know it has already started in some parts of the US. As we get ready for the new year, I wanted to share one of my favorite back to school supplies: Duck Tape! My kids are hard on school supplies, and duck tape has been a savior of folders, pencil cases, and binders. But duck tape doesn't just need to be used to repair school supplies, you can also use it to decorate them! Transparent Duck Tape is a fun way to add color and style to basic school supplies.
I was given these rolls of tape as a promotional gift while I was attending the SNAP! Conference this past April. I know, it took me a long time to try them out!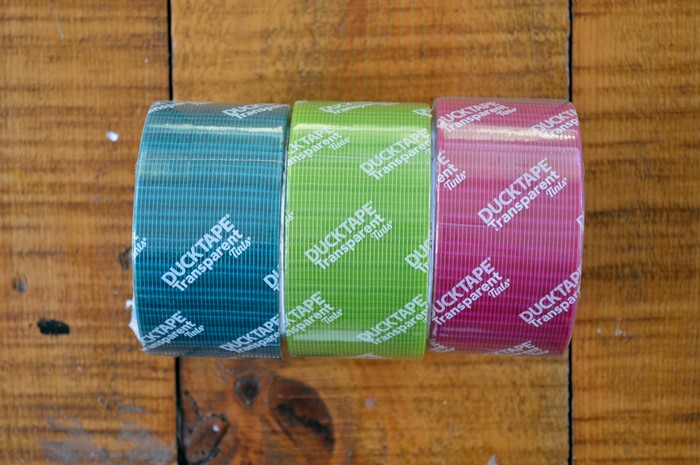 If you want to get your hands on some, you can use these (affiliate) links or find them at the craft store. The Duck Tape Transparent Tints come in aqua, lime, and fuschia.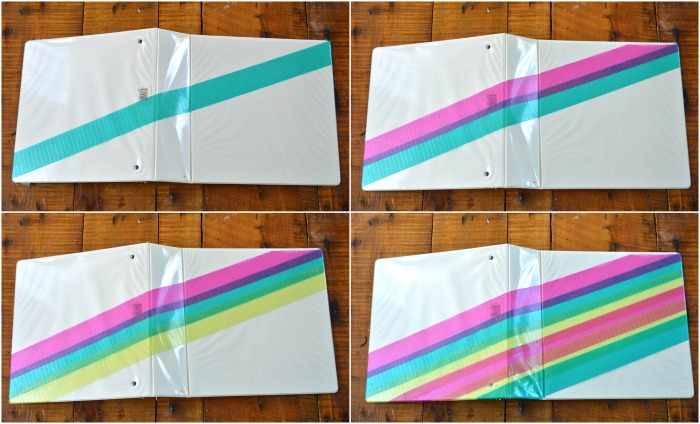 I chose to angle my Duck Tape from the front to the back of the binder. Since the tape is transparent, it is easy to see the threads in the tape and to use them to make sure your stripes are straight. I just wrapped the excess tape around the inside of the binder. I was careful to trim along the top of the clear pocket, so that I didn't accidentally tape it closed.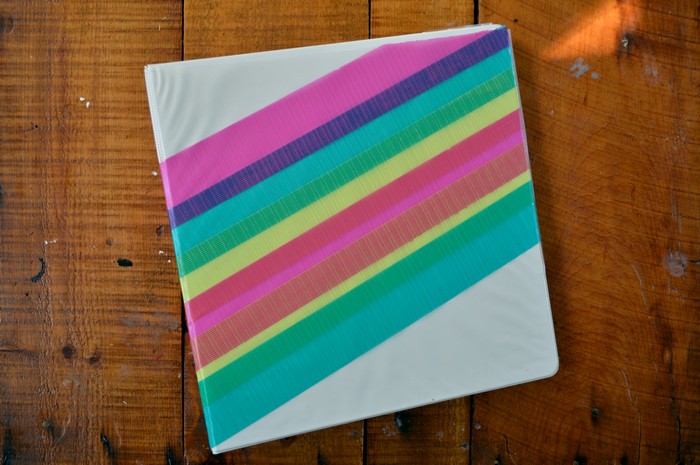 It was fun to see how the three colors of tape changed as I layered them. The top color lets some of the bottom color come through to create secondary colors, just like mixing paint.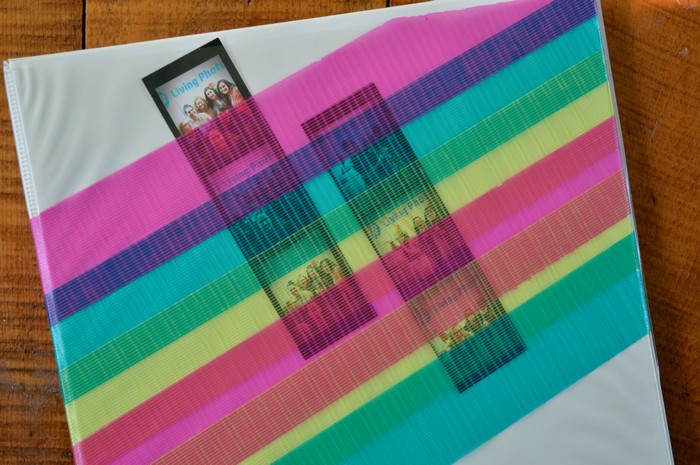 And, since the tape is see through, you can put items in the binder pocket and you will still be able to see them.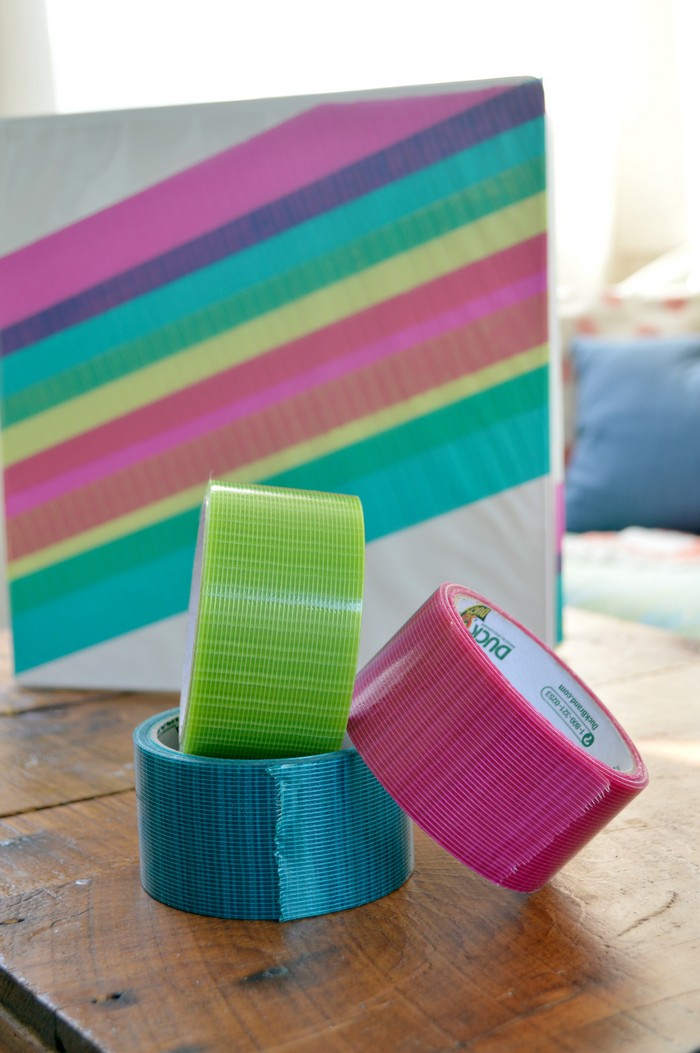 These transparent tapes are very fun to use, and they are strong like typical Duck brand tape. I love using duck tape on office and school supplies because it holds up to wear and tear so well. What would you cover with this fun duck tape?
You might like these other duck tape projects: