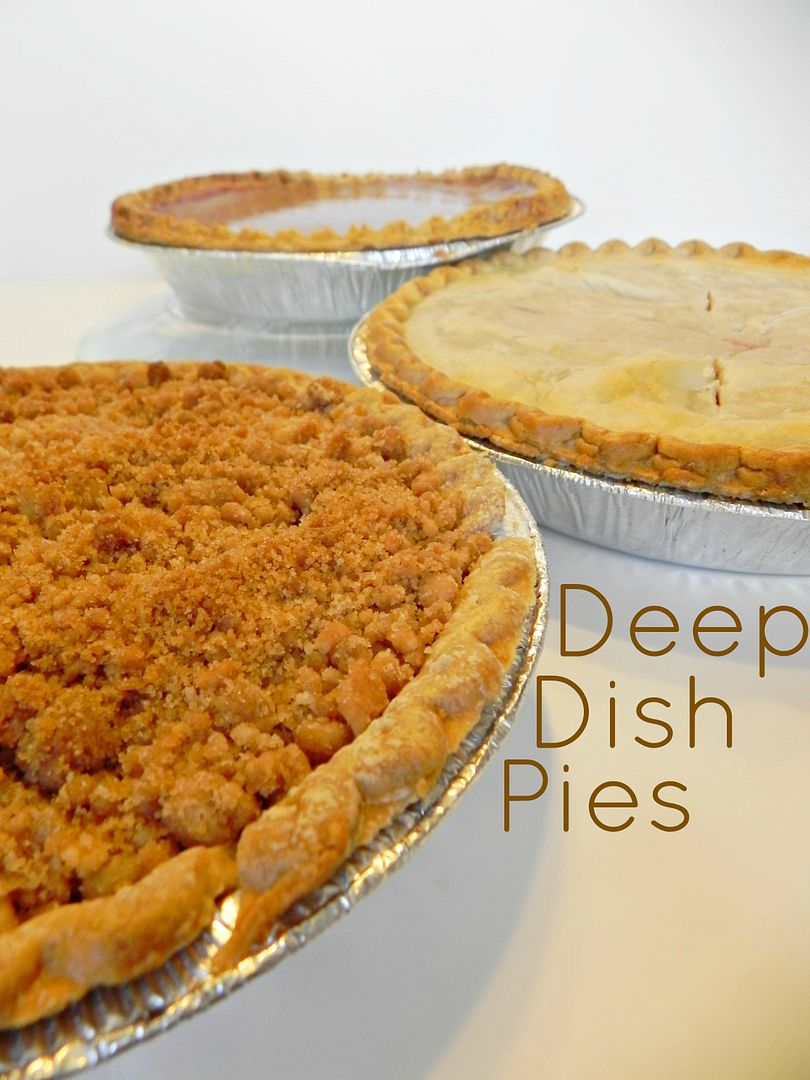 My mom makes the BEST pie crusts. She takes the time to cut the butter in by hand, she keeps everything cool with ice water, and she is extra careful not to overmix the dough. Her precision results in delicious, buttery, flaky pie crusts.
EDIT: My mom just messaged me to inform me that it's shortening that is used in pie crusts, not butter. Shows what I know. Thanks, Mom!
I can't do pies. I prefer to be more of a mad scientist in the kitchen, throwing in new ingredients and substitutions with little regard for measurements. That usually ends badly when it comes to pies. Until now, that is.
I was given the opportunity to try out the new
Mrs. Smith's Signature Deep Dish pies
, and each pie comes with a special sauce that is ripe for customization. I tried the Deep Dish Pumpkin with Cream Cheese Icing, Deep Dish Cheery with Butter Fudge Sauce, and two Deep Dish Dutch Apple with Caramel Sauce.
I spiced up the cream cheese icing with a bit of cinnamon. It added color and depth to the icing, without straying too far from the traditional flavors of pumpkin pie.
I added a few pinches of sea salt to the caramel sauce that accompanied one of the Dutch apple pies to make a delicious salted caramel sauce. It was such a simple change, but so tasty!
Finally, I added an adult touch to the remaining Dutch apple and cherry pies by mixing some liquor into the sauces. I added a bit of brandy to the butter fudge sauce. When the sauce was added to the cherry pie, it was like biting into a cherry cordial candy. I added a small amount of spiced rum to the caramel sauce of my second Dutch apple pie, which was just darn good.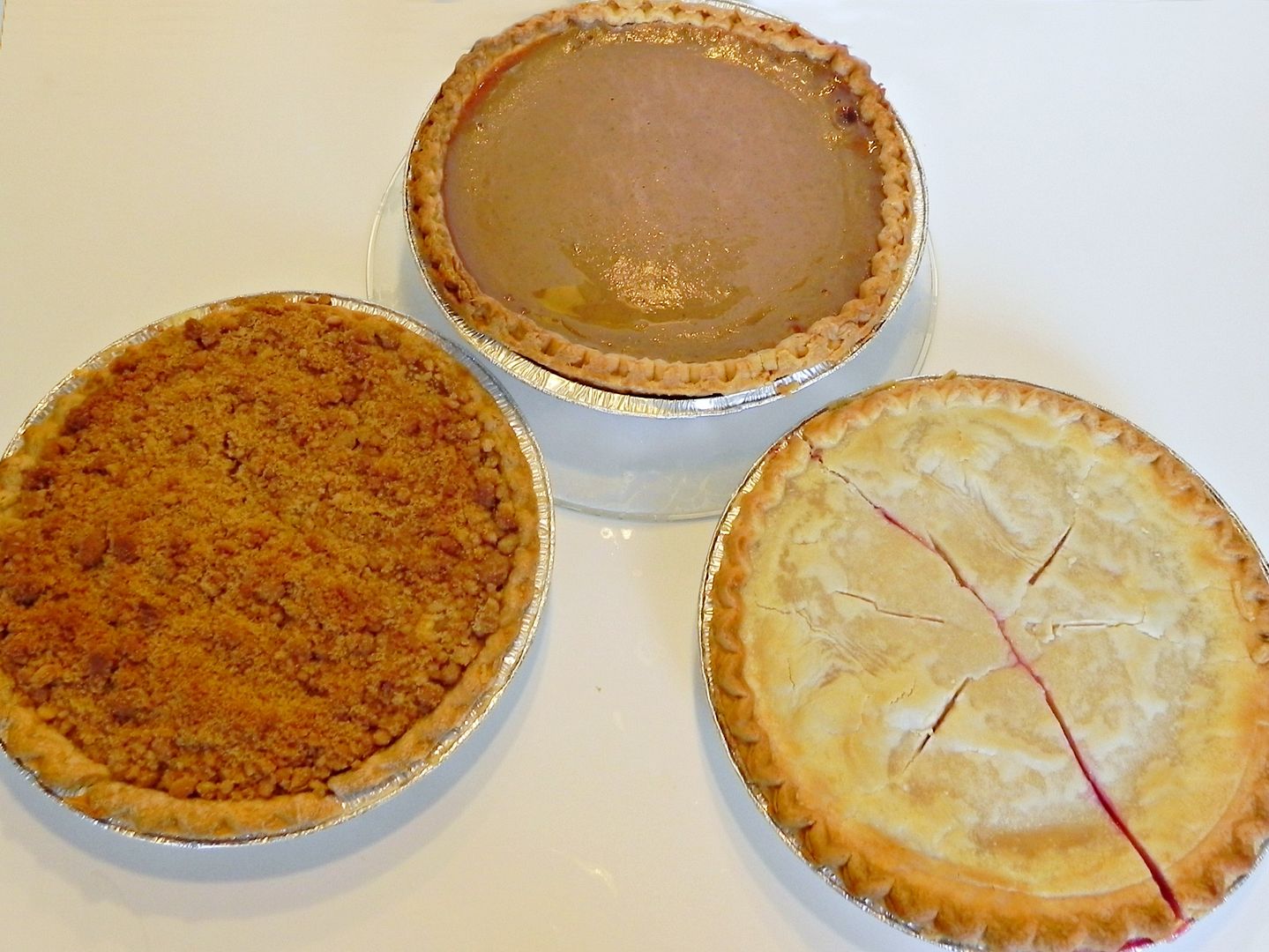 In order to help you customize your holidays, I am giving away a great prize package. One lucky reader will win a coupon for a free Mrs. Smith Deep Dish Pie and a $50 gift card to Williams-Sonoma to help customize your holiday! Use the Rafflecopter widget below to tell me which pie you would like to try and what you would buy with your gift card. You get additional entries for liking Mrs. Smith and Mad in Crafts on social media like
Facebook
and
Pinterest
.