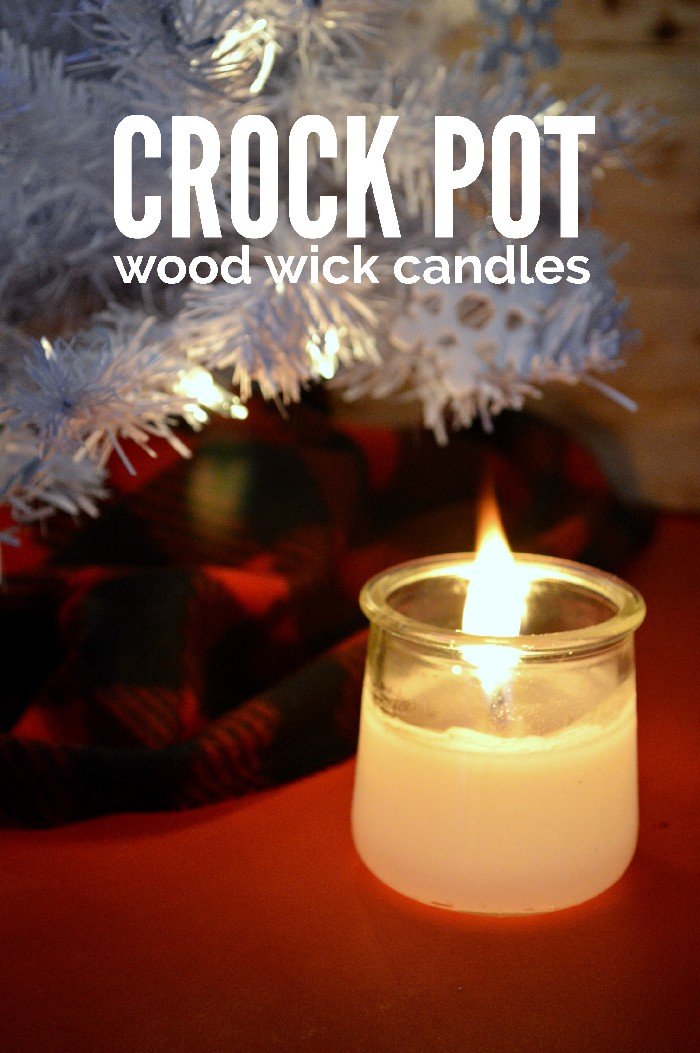 Crock pots make life so much easier, don't they? Dump in the ingredients in the morning, push a few buttons, and by dinner you have a tasty meal. But dinner isn't the only thing made easier in a crock pot. Did you know you can use them to make mess-free candles too? I tried my hand at making some crock pot wood wick candles in mine.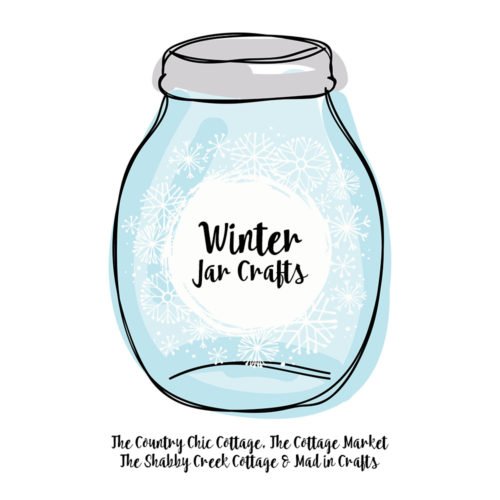 Each day this week, I have been sharing a new winter themed mason jar craft. Check out my tutorials for Day 1 and Day 2 too. At the end of each post, I link to the other mason jar crafts shared by my friends that day too. Check them all out!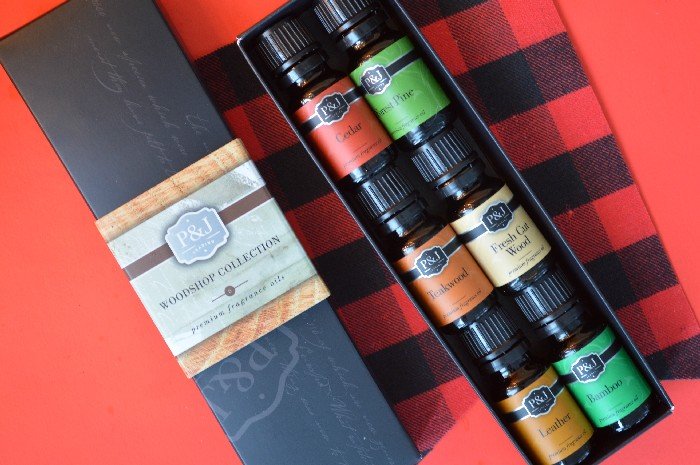 I found that you can buy tons of different candle fragrances online. I tend to like more "masculine" candle scents. I steer clear of anything floral, but I like musky, woodsy scents. This particular brand sells many different fragrances from floral to food, so you should be able to find something you like. These are just candle fragrances, though, NOT essential oils. They won't get rid of your migraine or clear your chakras or anything, but they will make your house smell good!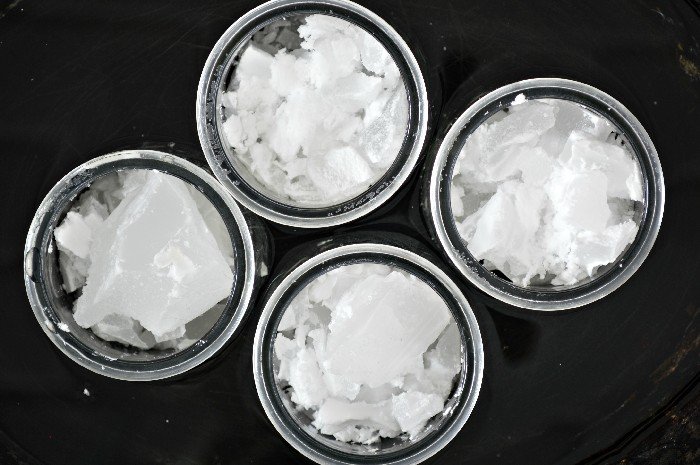 Making candles in your crock pot is SO much less mess than other methods! I placed a few jars in the bottom of my crock pot (these happen to be fancy yogurt jars, but use whatever you have) and filled the jars with cut up wax. Wax pellets would be much easier to use, but I have had a huge block of candle wax for probably 20 years… so I probably shouldn't purchase more. Pour water into the crock pot (not the jars) up to the level of the wax. Turn the crock pot on high and cover.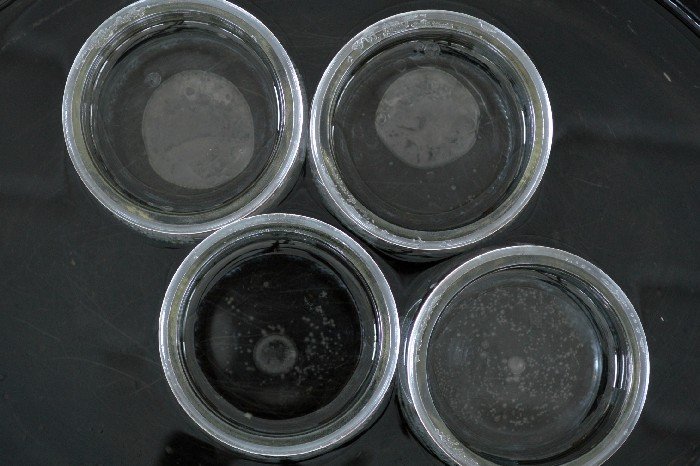 Check on your crock pot every once in a while over the next few hours. As the wax in the jars melts and fills in all the nooks and crannies, you will likely need to add more wax to the jars. When all the wax is melted, you can add a few drops of fragrance into each jar.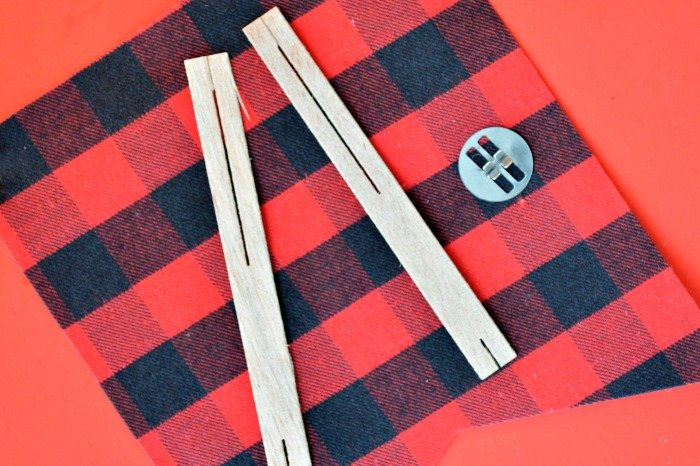 Wood wick candles are also way easier to work with than traditional wicks. You just cut the wood wick to length and insert it into the metal base. Then place the wick into the jar. Since the wood wick stands up on the bottom of the jar, you don't have to worry about tying any wicks to keep them upright.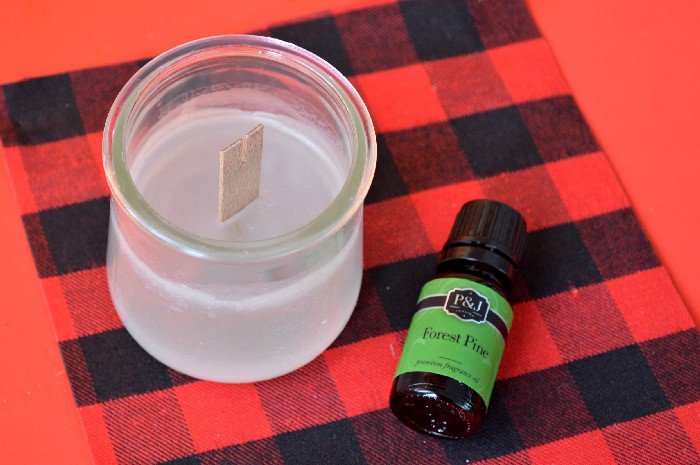 After you have added fragrance and inserted the wicks, you can remove the jars from the crock pot. Allow the wax to fully harden, and then trim the wick one more time. The trick to using wood wicks is to keep them trimmed close to the surface of the wax or they will burn out immediately.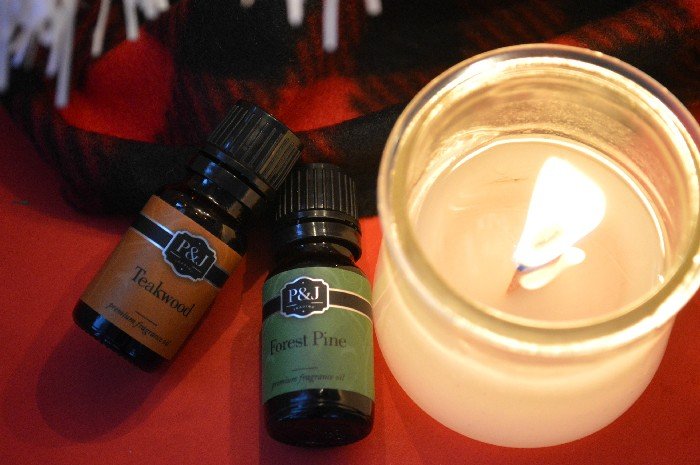 Of the fragrance combinations I tried out, the combo of Teakwood and Forest Pine was my favorite. It smells the way I imagine a lumberjack would smell!
These are all affiliate links, if you make a purchase (of anything on Amazon, not just these items) after clicking through, I will earn a small commission. Ads and affiliate links are the way I am able to keep this website running and to offer you free tutorials all year long. Thank you so much for supporting me and Mad in Crafts!
See what my creative friends have in store for you today:
MASON JAR PLANTER FROM CONCRETE – THE COUNTRY CHIC COTTAGE
JOLLY RANCHER VODKA – THE COTTAGE MARKET
INEXPENSIVE EYE MAKE-UP REMOVER – THE SHABBY CREEK COTTAGE
You might like these other jar luminary projects: