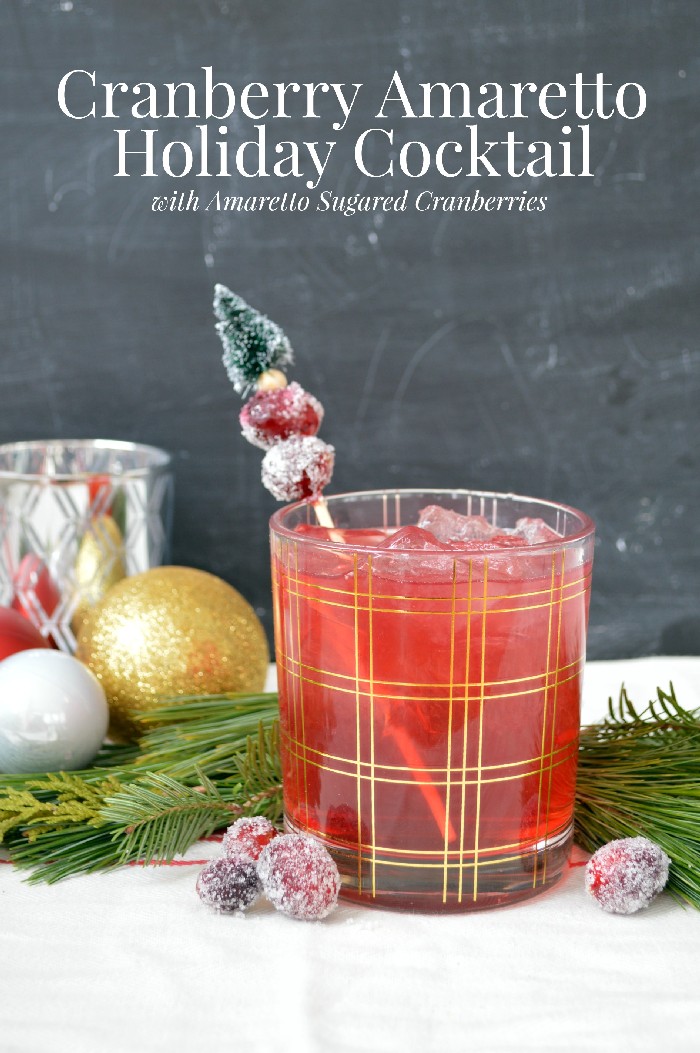 I like the idea of having a signature cocktail at a holiday party. Beer and wine are great, but a signature drink makes the party feel a little bit more special. This cranberry amaretto cocktail is simple to make, and it has some of the delicious flavors you associate with the holidays. Plus, its beautiful red color will match your holiday decorations. Finish the cocktail with some sparkling amaretto sugared cranberries for a fun and festive drink!
Watch this quick video to get the recipe for this delicious cocktail. Subscribe to my YouTube channel, if you aren't already, to catch all my creative videos. I post twice a week!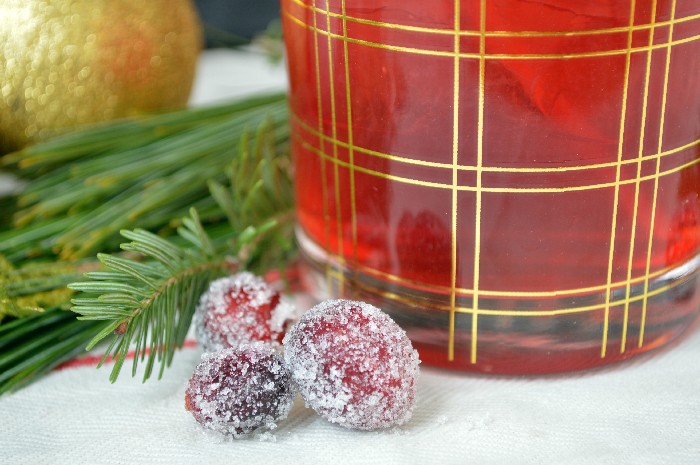 To make the sugared cranberries, bring 1/2 cup of sugar and 1/2 cup water to a boil in a small saucepan. Stir over medium heat until the sugar is dissolved. Add in 1/4 cup amaretto, and remove from the heat. Place 12 oz. of fresh cranberries in a sealable container, and pour the sugar mixture over the berries. Cover and refrigerate for at least two hours. Place a cooling rack on top of a piece of aluminum foil. Use a slotted spoon remove the cranberries from the bowl, and place them in a single layer on the cooling rack. Allow the berries to dry for 30 minutes before coating with sugar.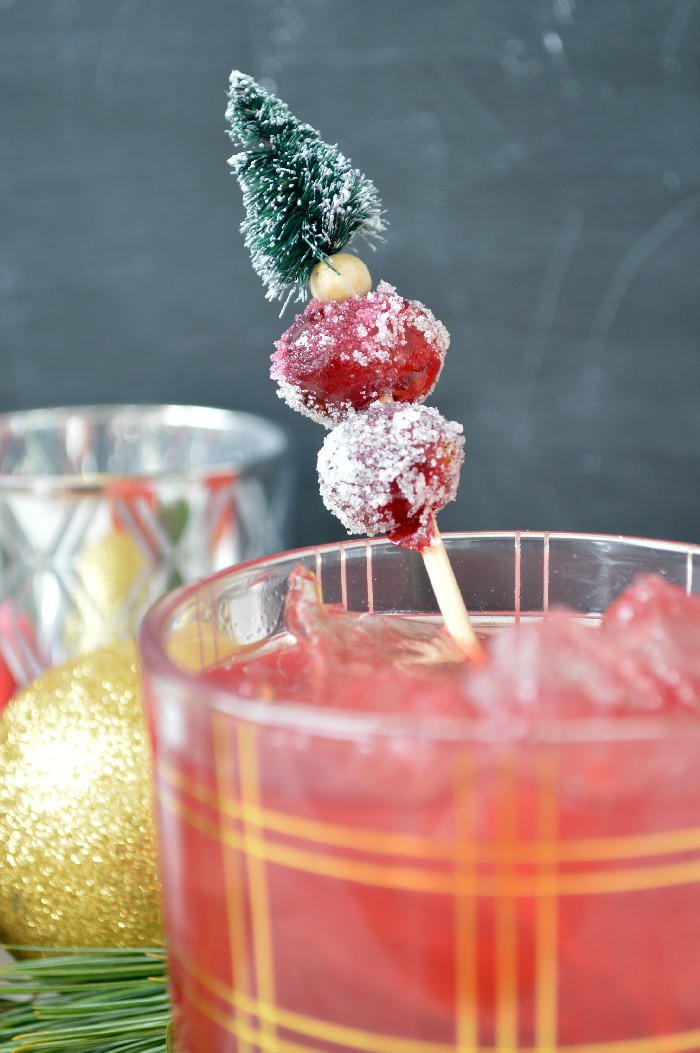 Spear two or three cranberries on a decorative stir stick or cocktail pick. I found these adorable bottle brush tree stir sticks at Target (the glasses too!).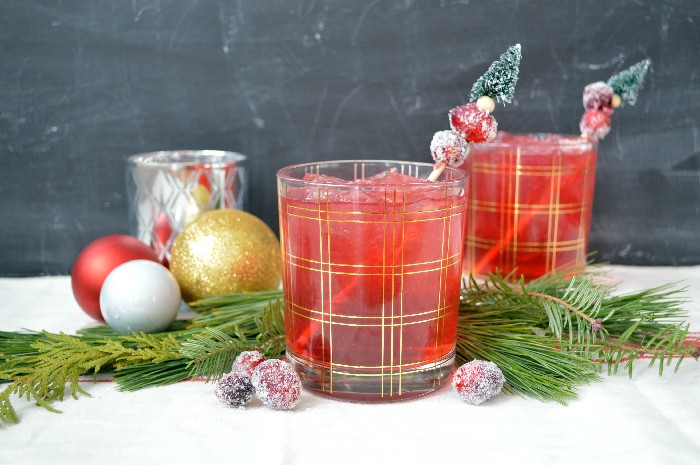 Add the garnish to the cocktail and serve! This cocktail has great holiday flavor without being too strong, making it perfect for holiday parties!
You might like these other cocktails recipes too: