Come January we will all recognize that maybe, just maybe, we shouldn't have indulged in quite so many holiday treats. But while the holidays are upon us, we can keep ourselves blissfully ignorant of the pound-packing ingredients in those tasty cookies. Help rationalize your Christmas cookie binge session by serving treats on this DIY "Christmas calories don't count" cookie tray.
Cut out the design, weed out the excess vinyl, apply transfer tape, and position the design in the center of the tray. Be sure to use firm pressure to make sure the vinyl has fully adhered to the tray.
Using outdoor vinyl will allow you to wipe the tray down after using it without harming the vinyl. If you would like to be able to put the tray in the dishwasher, coat the vinyl with dishwasher-safe Mod Podge.
Once the tray is finished, you can stack it full of delicious, completely calorie-free Christmas cookies. At least, that is what we will tell ourselves until January.
I created the design for this tray in the Cricut Design Space. I am happy to share it with you for free for non-commercial purposes.
Rather make Christmas candy than cookies this year? Check out these recipes!
These are all affiliate links, if you make a purchase (of anything from these retailers, not just these items) after clicking through, I will earn a small commission. Ads and affiliate links are the way I am able to keep this website running and to offer you free tutorials all year long. Thank you so much for supporting me and Mad in Crafts!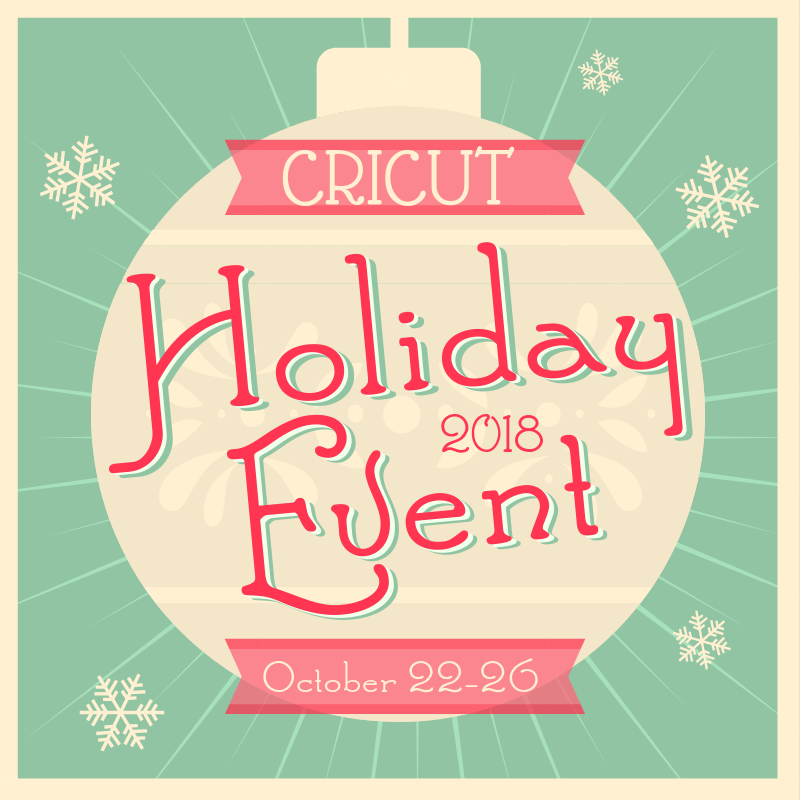 This is the fourth post I am sharing as part of the Cricut Holiday Event that will be running this whole week. Go back and check out posts from Day 1, Day 2, and Day 3. Come back each day for more fun projects using a Cricut cutting machine. In the meanwhile, check out the other great tutorials shared so far.