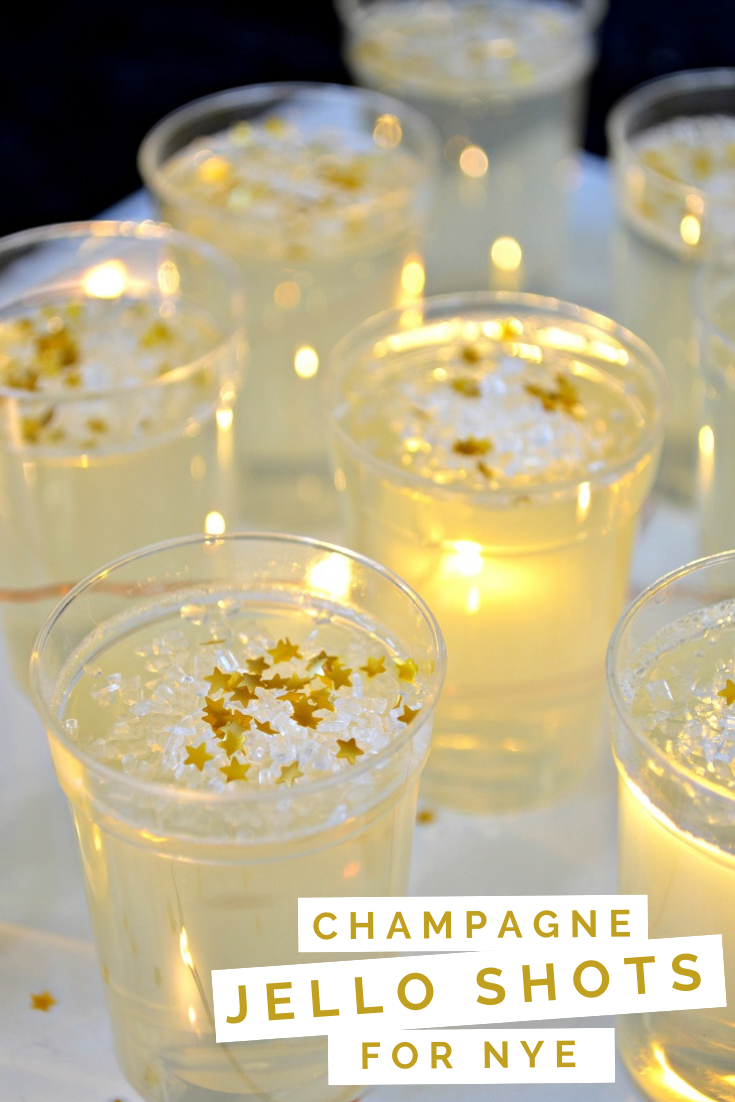 Ring in the new year with festive sparkling champagne jello shots! They are easy to make and are just about as classy as jello shots can get. The dryness of the champagne is balanced with sparkling lemonade. Amp up your NYE countdown with these tasty treats.
I recommend serving these in plastic shot glasses, but plastic champagne coupes might be cute too! These aren't super strong jello shots, but they do have alcohol in them so keep them away from your kiddos!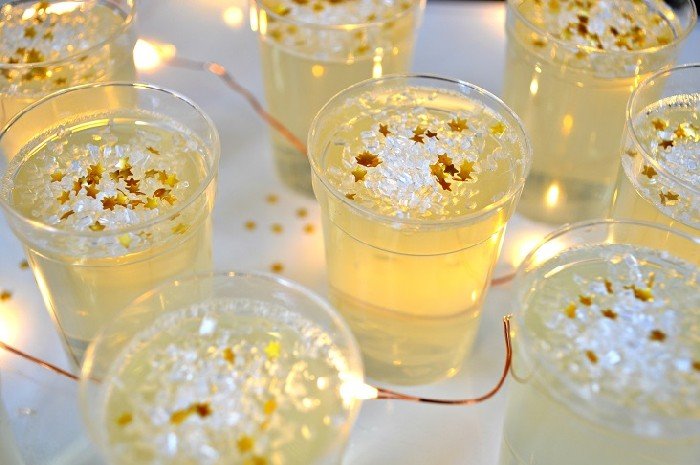 While you can serve the champagne jello shots as is, you can also amp up the festiveness by topping them with white sanding sugar and edible gold stars. I also added some mini battery-powered LED lights to the serving platter to make the presentation glow.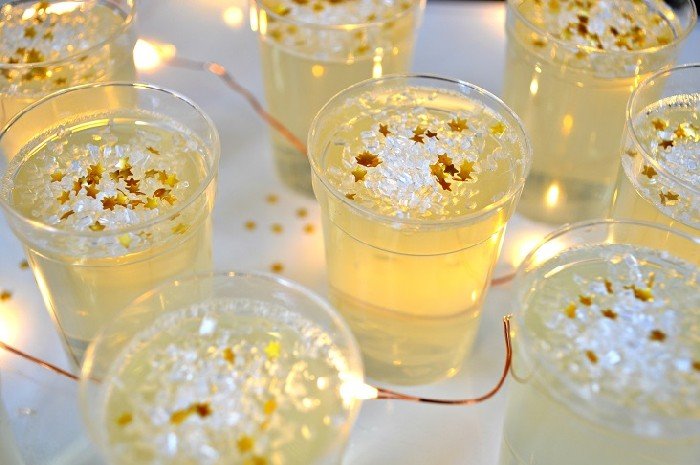 Champagne Jello Shots
2018-12-12 09:50:05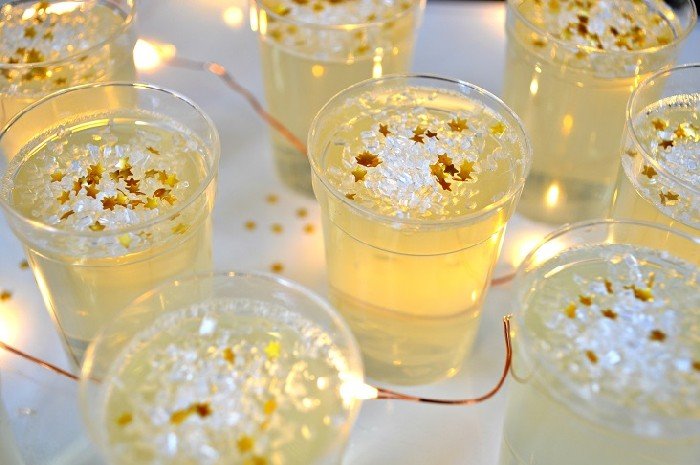 Nutrition Facts
Amount Per Serving
* Percent Daily Values are based on a 2,000 calorie diet. Your Daily Values may be higher or lower depending on your calorie needs.
Ingredients
1 cup sparkling wine
1 T granulated sugar
1 T lemon juice
2 packets unflavored gelatin
1 cup sparking lemonade
gold stars and white sanding sugar (optional)
Instructions
Stir sparkling wine, sugar, and lemon juice in a medium sauce pan.
Sprinkle the gelatin on top, and let sit for 2-3 minutes.
Heat the mixture over medium heat, stirring until the gelatin has dissolved. Don't let the mixture boil!
Remove from heat and stir in the sparkling lemonade.
Pour into small plastic shot glasses.
Refrigerate for at least 3-4 hours or up to overnight.
Top with gold stars and white sanding sugar before serving.
Mad in Crafts https://madincrafts.com/
Check out these other New Year's Eve ideas: