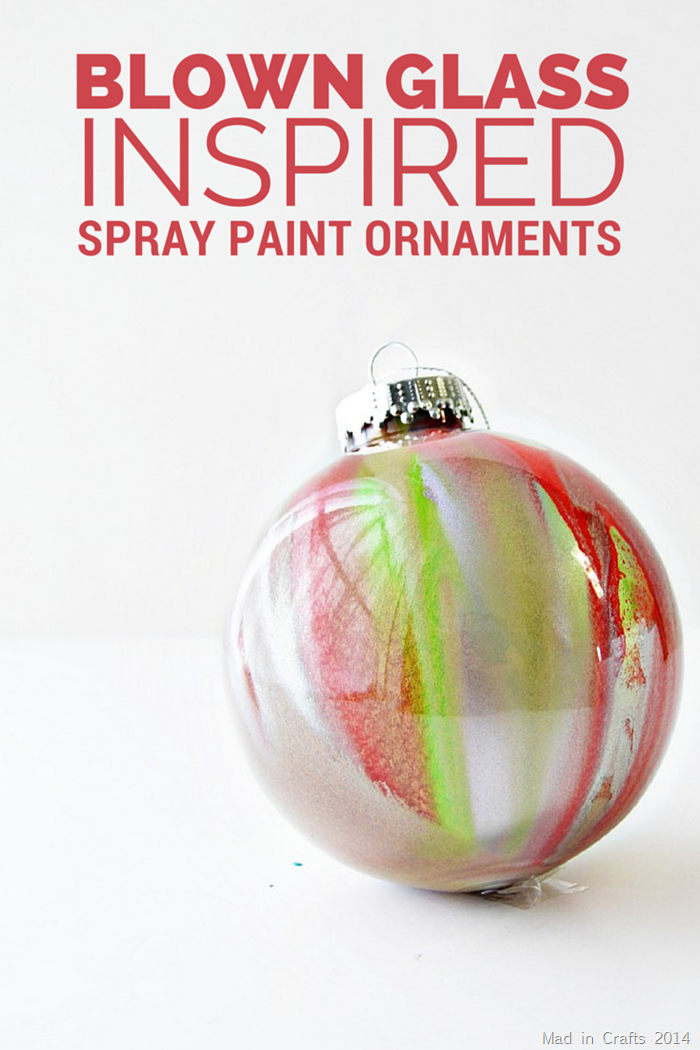 I was a brand ambassador for Plutonium™ Paint and I was compensated for my work. The opinions in this post are 100% my own.
I was so excited when I saw that Dollar Tree was carrying clear plastic ornaments. The crafting possibilities for these bad boys are nearly endless. I already worked a little ombre spray paint magic with one of them last week. While I was experimenting for that project, I came up with this slick technique for creating a blown glass look with Plutonium spray paint.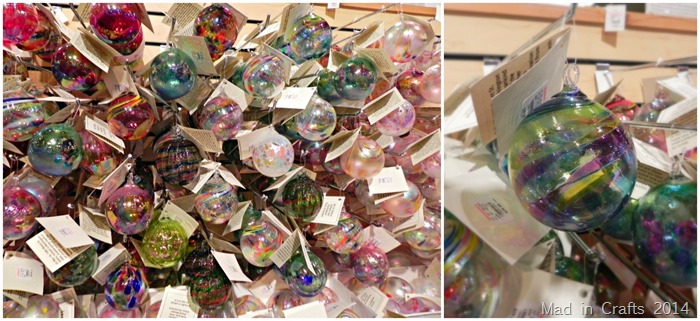 On a trip to Bronner's CHRISTmas Wonderland a few years ago, I was enamored of these gorgeous Mt. St. Helen's blown glass ornaments. Aren't they gorgeous? They are hand blown using ash from the 1980 eruption. They are also pretty expensive. While I hope to be able to purchase an authentic version down the line, having $25 glass ornaments on a Christmas tree in the same room as two youngsters and a hound dog isn't a great idea. So I decided to try to replicate the look with a plastic ornament and spray paint.
I found these ornaments in the Christmas section of Dollar Tree. I would say they are probably 3 or 4 inches in diameter. Yes, I could measure, but I'm lazy. They are good sized, that's all that's important.
I started by pressing the hole of the nozzle of a can of Plutonium 1st Place Metallic against the inside lip of the plastic ornament. When I blasted a spray of paint at such a close range, it turned into a liquid drip that I could swirl around the inside of the ornament and back out again through the hole.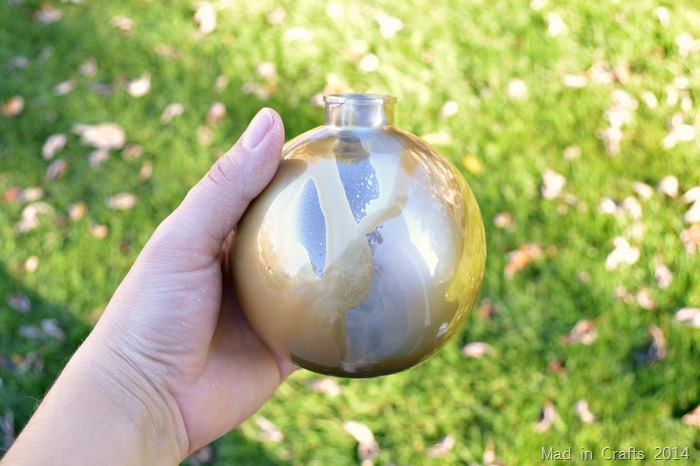 I repeated the process with 2nd Place Metallic…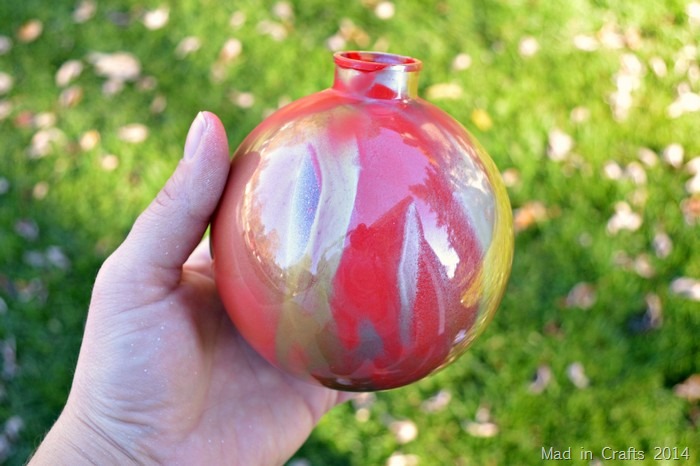 …and Red Alert. It's important to swirl the paint around and back out again, so you don't end up with a puddle of paint at the bottom of the ornament.
I didn't wait for each color to dry before moving onto the next paint color, which made the colors swirl and mix together. If you would like to try for more distinct color areas, let the ornament dry in between bursts of paint. Play around with it to get results that you like best.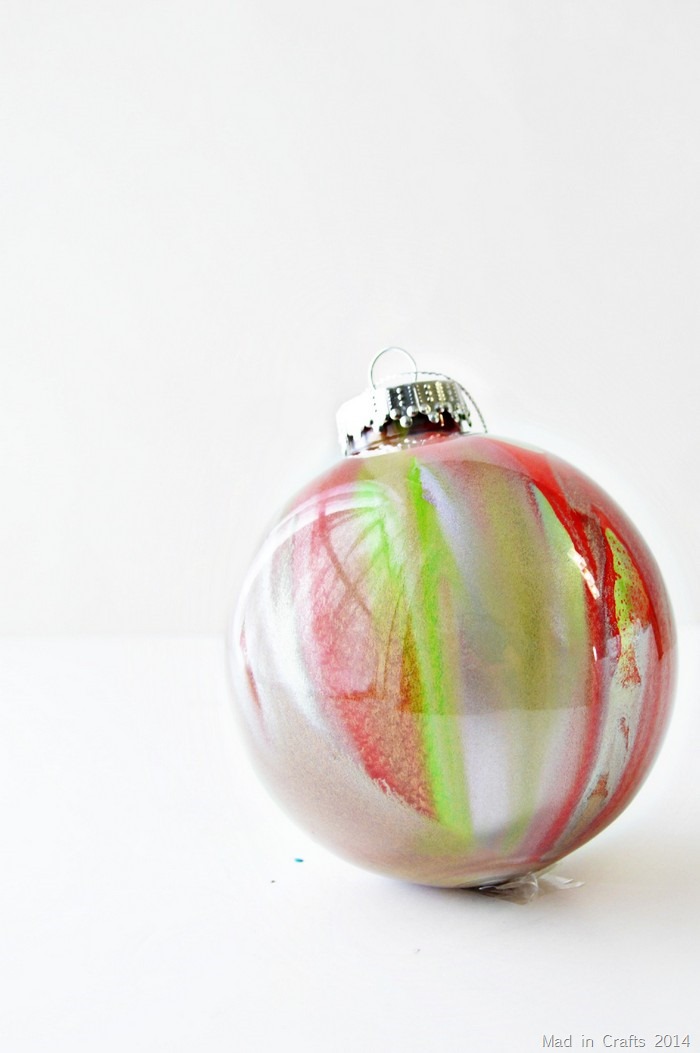 Of the few different ornaments that I made with this technique, this ornament ended up looking the most like my inspiration ornaments. It's not as translucent as real blown glass, but it has that dreamy, marbled look.