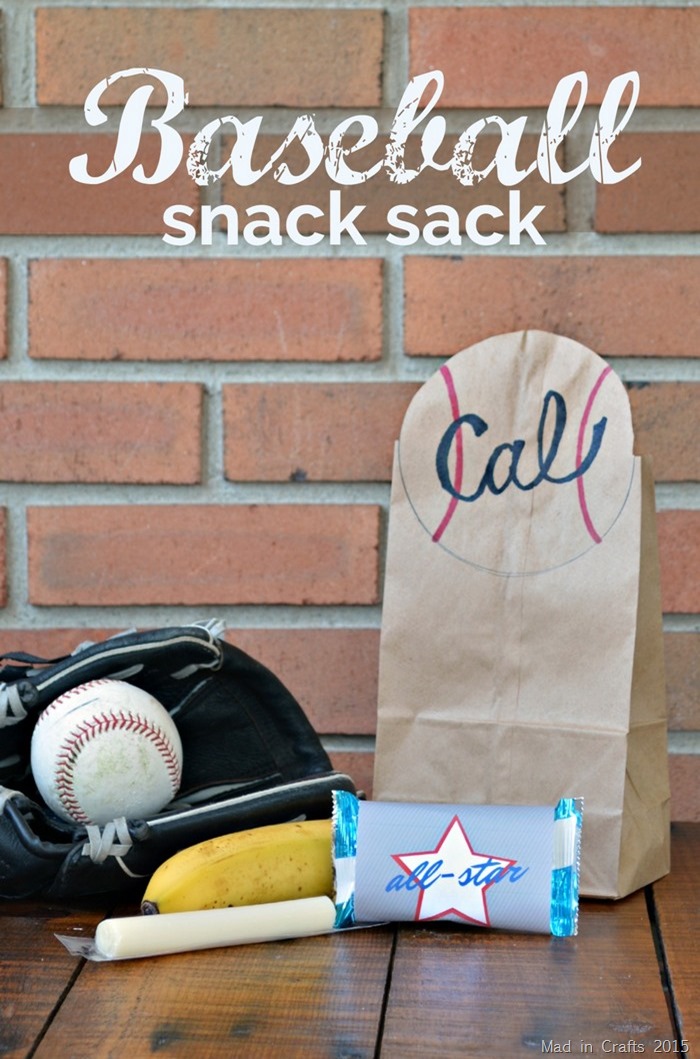 This is a sponsored post written by me on behalf of Kellogg's® Rice Krispies Treats®. I was compensated for my work, but the opinions are 100% my own.
This is the first Spring where we will have both kids playing in Little League. The season hasn't even started yet, and we are already adjusting our home schedules around two teams' worth of practices. Sometimes that means dinner gets bumped back a little later than the kids are used to, so I have to throw together a snack to tide them over. Most days that means chucking some food into my purse and hoping it doesn't get too smashed to eat. Some days, though, I have the time to make a quick baseball snack sack to brighten up their afternoon.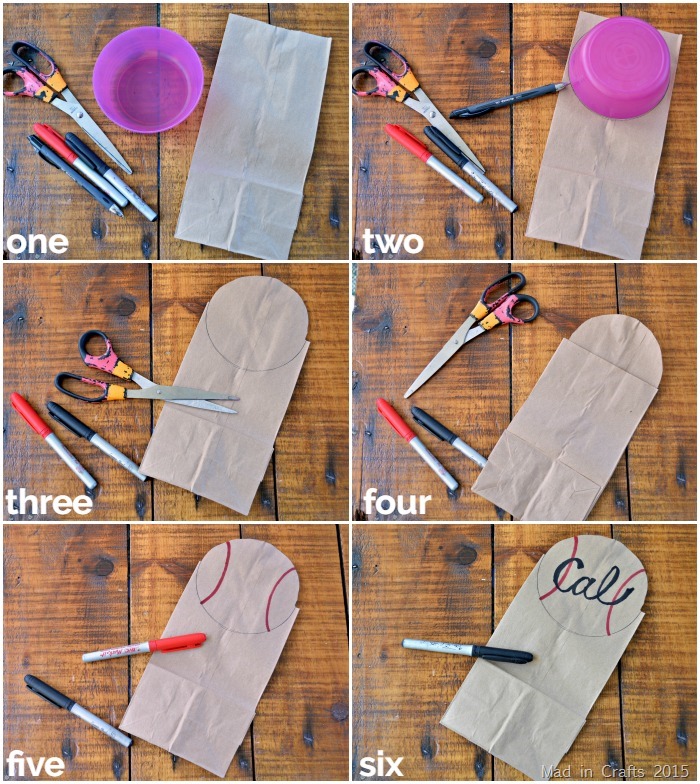 1. Gather your supplies: lunch sack, black and red markers, scissors, and a bowl that is roughly the width of the lunch sack.
2. Line the bowl up with the top of the sack and trace around the bowl.
3. Carefully cut around the top half of the circle.
4. Cut the back straight across the back.
5. Add baseball laces with the red marker.
6. Add your player's name or number with a black marker.
Then you can fill the sacks up with a snack that they will love and will keep them moving. A piece of fruit, some string cheese, and a Rice Krispies Treat® and a bottle of water are plenty to fill them up until dinner at home.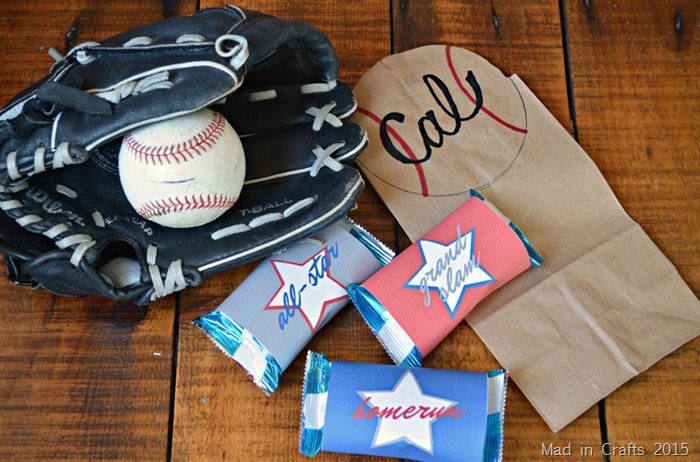 Add a special touch to the bag of snacks by wrapping the Rice Krispies Treats® in printable baseball themed wrappers. I created three different versions, and you can download them for non-commercial use here.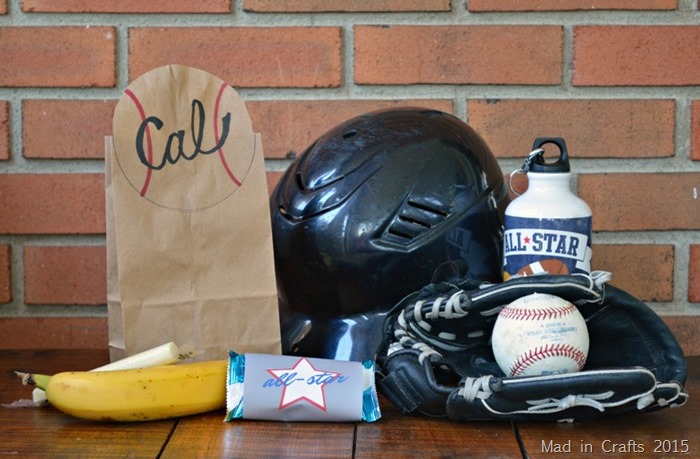 This spring, Rice Krispies Treats® will help give one lucky winner the chance to play a game of catch with Cal Ripken, during the 2015 MLB All-Star Week. All you have to do is pick up a box of specially-marked Rice Krispies Treats® and enter the promotion code for their chance to win. Enter the Kellogg's® Rice Krispies Treats® presents MLB Play Catch with Cal Online Instant Win Game here. Until April 30, 2015, Kellogg's will be looking for another fan to hang out with Cal during All-Star Week. Enter to win by tweeting a photo of you and your family enjoying Rice Krispies Treats® using hashtag #GetKreativeSweeps and Kellogg's will select a winner.
If you liked this creative idea, you can find year-round inspiration for family fun with Rice Krispies Treats® at www.KelloggsFamilyRewards.com. You can also vote for your favorite creations for the chance to win more exciting prizes.
This is a sponsored post written by me on behalf of Kellogg's® Rice Krispies Treats®.
Check out these other fun baseball DIYs: