It's been a year. I can hardly believe that one year ago, we bought our first house. Only 29 more years left on that mortgage, baby! In that span of time we have done a lot of improving on the house. Most of it has been cosmetic, but we've done some bigger improvements as well. I wanted to let you in on the work we have finished and the plans we have for the future.
Below are some "before and now" pictures so you can see how the house has changed since closing day. Hover your mouse over the images to see how the rooms looked before we moved in, and move your mouse off the pictures again to see how they look today.
To get more before pictures, check out The Mad House tour HERE and HERE.
There is still work to be done in our living room. The walls are still mostly bare and the carpet is the bane of my existence, BUT I do love our built-ins that surround the fireplace. Since this picture was taken I have switched out the armchair and restyled the shelves and mantel. Always improving. There may be some changes coming to the fireplace before too long also, so keep your eyes peeled.
The
Royal Design Studios stenciled walls
are still my favorite wall treatment in the house. They are the perfect backdrop to our casual chic dining room. Since this picture was taken, I have added a few more designer-inspired accessories and artwork, but otherwise it's stayed the same.
My son's room was a popular makeover over on Pinterest. People like to share the geeky love! We will be adding a desk and maybe a bookshelf in his room, but other than that, we don't have any DIY plans for this room right now.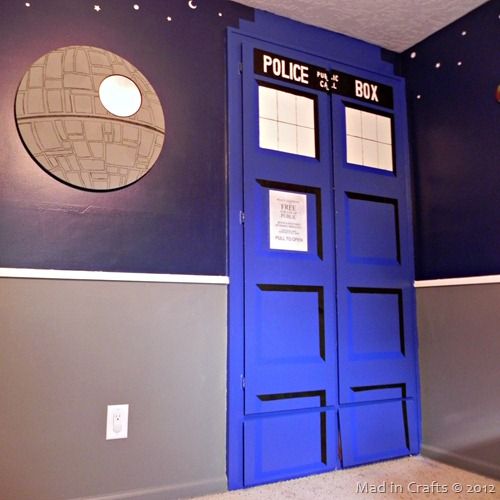 I loved this project so much it gets a before and after picture of its own. It's not changing any time soon.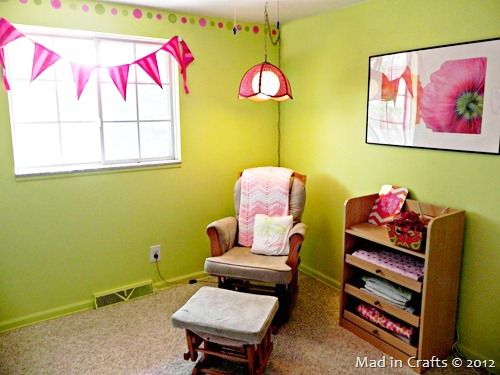 After being shocked by the neon green paint color (that did NOT match the paint chip), I have really grown to love my daughter's bedroom. She's not a little baby any more though, so soon we are going to rip up the carpet, bring in a real bed, and find her a dresser to replace her changing table.
Our giant toy room. It's both too big and too full of toys, but we love it anyway. Hopefully I will get my kiester in gear to weed out the toys the kids don't use anymore to declutter in here a bit more.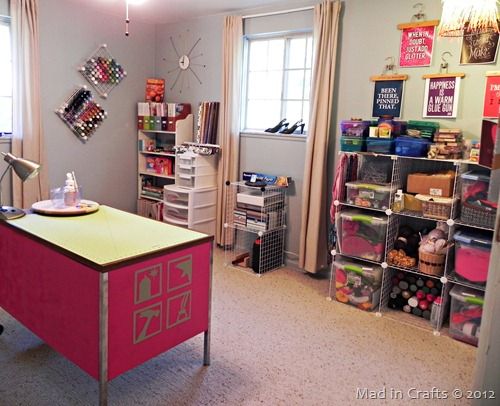 Since this is actually a working craft room, it never, ever looks like this. Picture partially empty cardboard FedEx boxes lining one wall, paper schnibbles littering the floor, and paintbrushes and fabric swatches covering the work table, and you will have a pretty good idea of how it really looks now. And that's how it's staying!
NEW ROOF
Replacing the Mad House's old roof and gutters was a necessary expense. We are so glad it was done, but, boy, are roofs expensive! Thankfully the company we used gave us an amazing warranty, so this bad boy isn't going anywhere any time soon.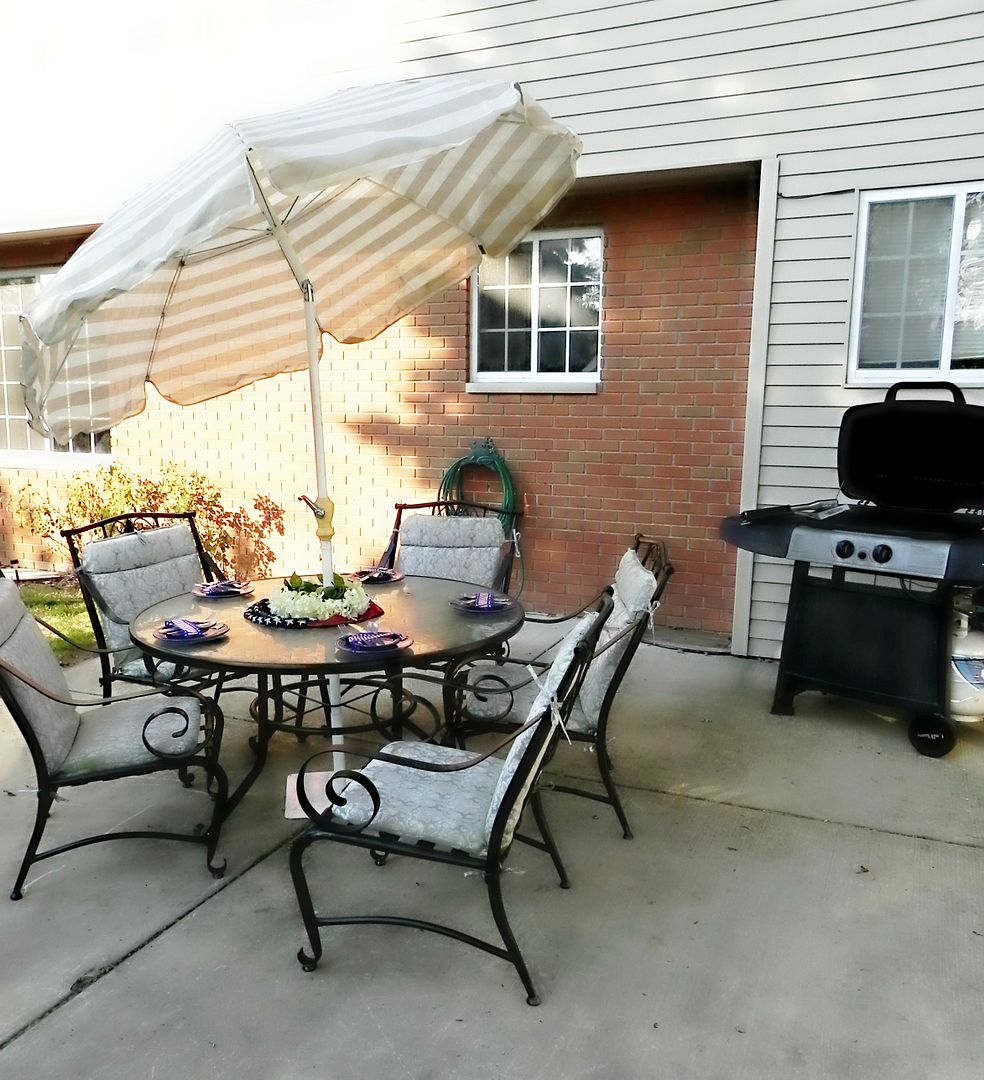 I gave a Craigslist find new life with some spray paint last year, and soon it will be warm enough to move the patio set back out again! Both the front and back yards need some work, so those plans are on the docket for this Spring and Summer.
What else do we have on our To-Do list?
Break up and replace the concrete in our driveway – JACK HAMMER!

Look into removing the flowering pear tree that is too close to our roof (and foundation)

Paint and furnish our sun porch

Fix and paint our backyard fence

Finish painting our porch and soffits

Plenty of other pie in the sky ideas!
Thanks to all of you who have encouraged and supported us as we make our house into a home. I hope you enjoy reading about our forays in to the world of home improvement… because there's more where that came from!
To find all The Mad House projects, click HERE.
---
Did you like this post? Think it's worth sharing? Please share with your friends using the social media share buttons on the toolbar at the bottom of the page!
Thanks, Jessica