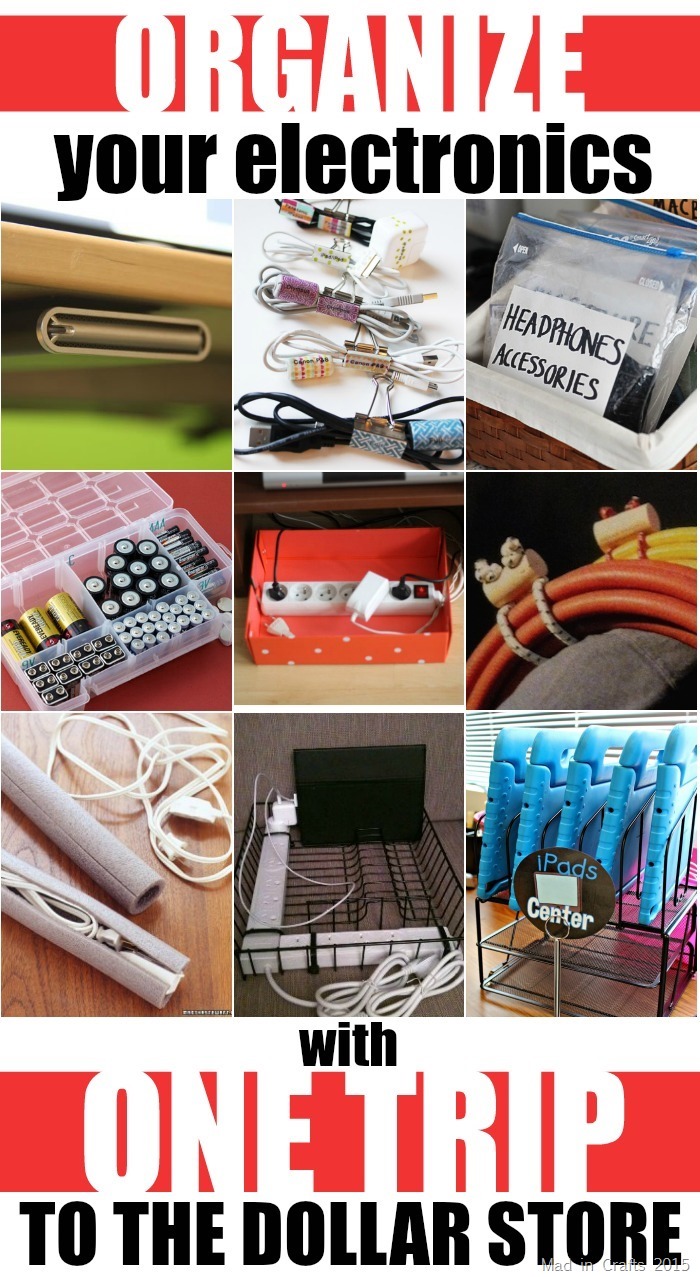 Did Santa visit you this year? If you are like most American families you probably found several gifts under the tree that require cords, cables, or batteries. I have gathered up some life hacks that will allow to keep your electronic clutter under control without spending tons more money.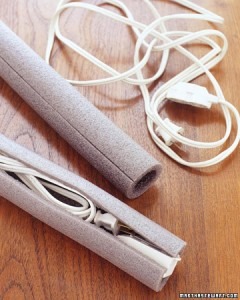 TIDY CORDS WITH POOL NOODLES – MARTHA STEWART: You may have to wait until Spring for the dollar store to carry pool noodles in stock. If you just can't wait until then, you can either dig one out of your garage or find foam insulation at the hardware store for slightly more money.

MY LATEST VIDEOS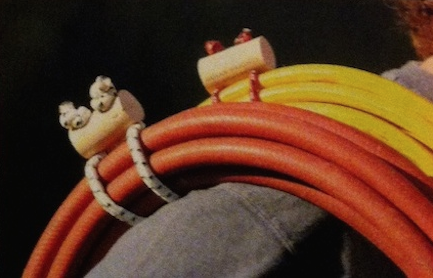 DIY EXTENSION CORD WRAPS – DO IT YOURSELF RV: If you opened a few bottles of vino over the holiday, those corks don't have to go in the garbage. Cut up some bungee cords from the dollar store to make strong wraps to keep your outdoor extension cords tidy.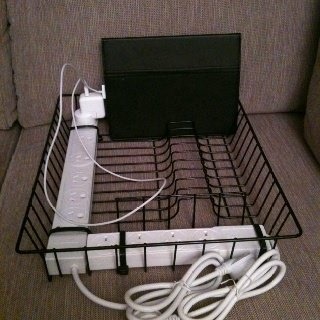 DRYING RACK FOR TABLET STORAGE – SMEKENS EDUCATION: These next two tricks work equally well for homes with multiple families members or tech-friendly classrooms. I like that this drying rack hack keeps both the tablets and the power cords organized.
PAPER SORTER FOR TABLET STORAGE – TURNSTALL'S TEACHING TIDBITS: These paper sorters do pop up at the dollar store early in the year, and they are a handy resting spot for tablets and small laptops.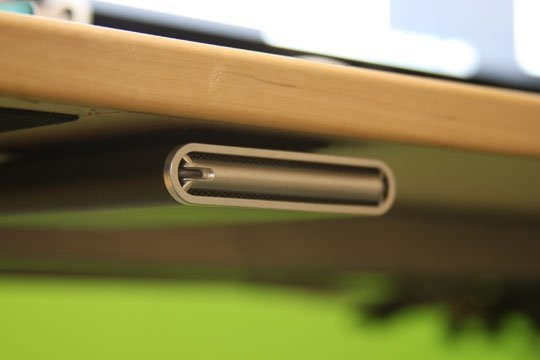 VELCRO HARD DRIVE STORAGE – APARTMENT THERAPY: If, instead of upgrading your old electronics, you chose to buy some external storage for your devices, you can keep the eyesore hard drives handy and out of sight.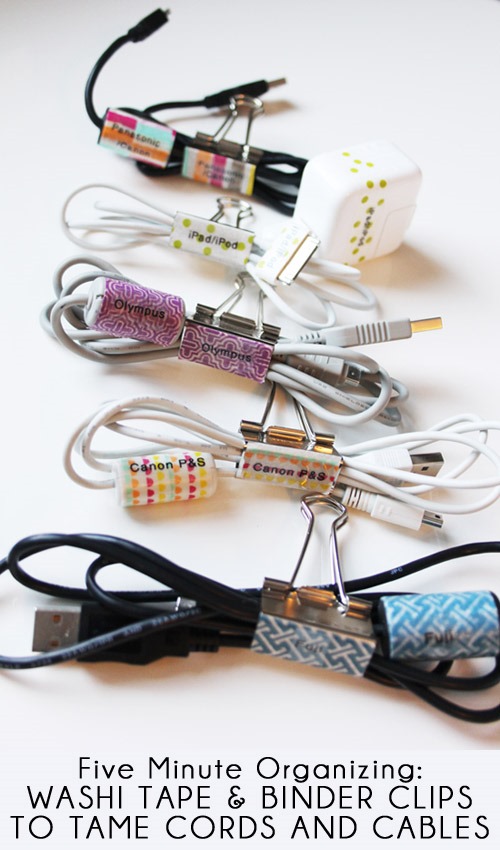 BINDER CLIP CORD ORGANIZATION – BLUE I STYLE: Each new device in the house means a new cord or cable. Identify each cable with its own patter of washi tape (did you know you can get decorative tape at the dollar store) and corral it in a binder clip.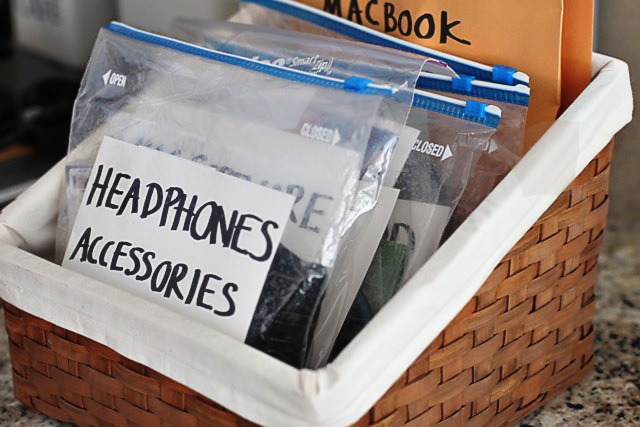 ZIPPER BAG ELECTRONIC ACCESSORY ORGANIZATION – LIL BLUE BOO: Keep electronic accessories like headphones, chargers, remotes, and the like from getting lost by keeping them in labelled zipper bags. The bags may seem large in relation to the contents, but larger bags are easier to keep track of than tiny electronic bits and bobs.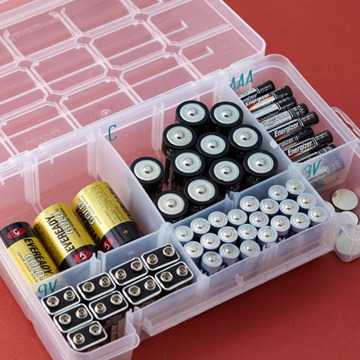 BATTERY ORGANIZATION – BHG: All those battery-powered goodies are going to peter out after a few months of use. Keep back-up batteries handy with a one-stop battery organizer.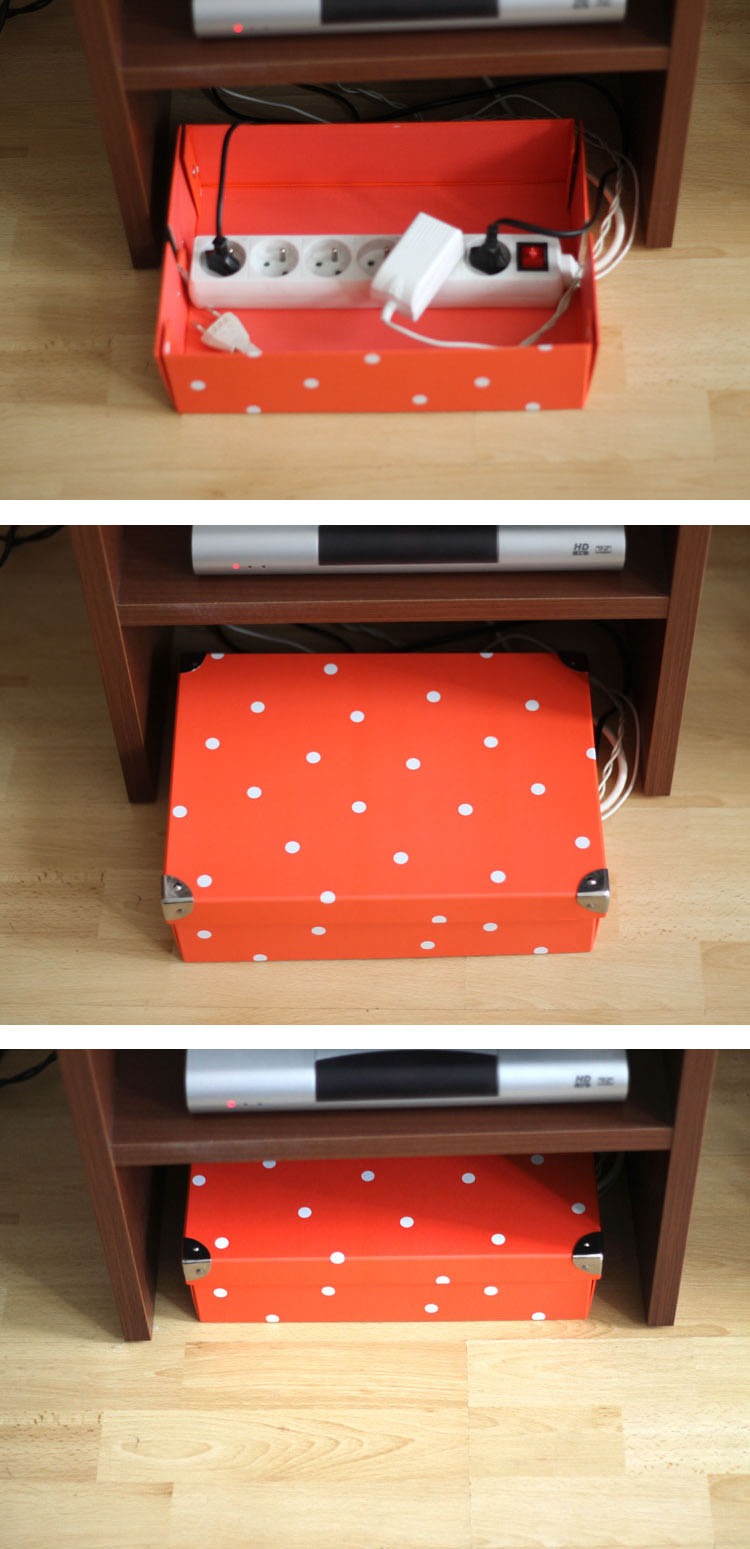 TIDY YOUR POWER STRIP – SIMPLETTE: Having multiple devices charging at one is a modern-day necessary evil, but visible power strips are not. Hide the power strips in a box or bin with secret cord cut-outs to camouflage the clutter.
For more dollar store organizing tips, check out these posts: