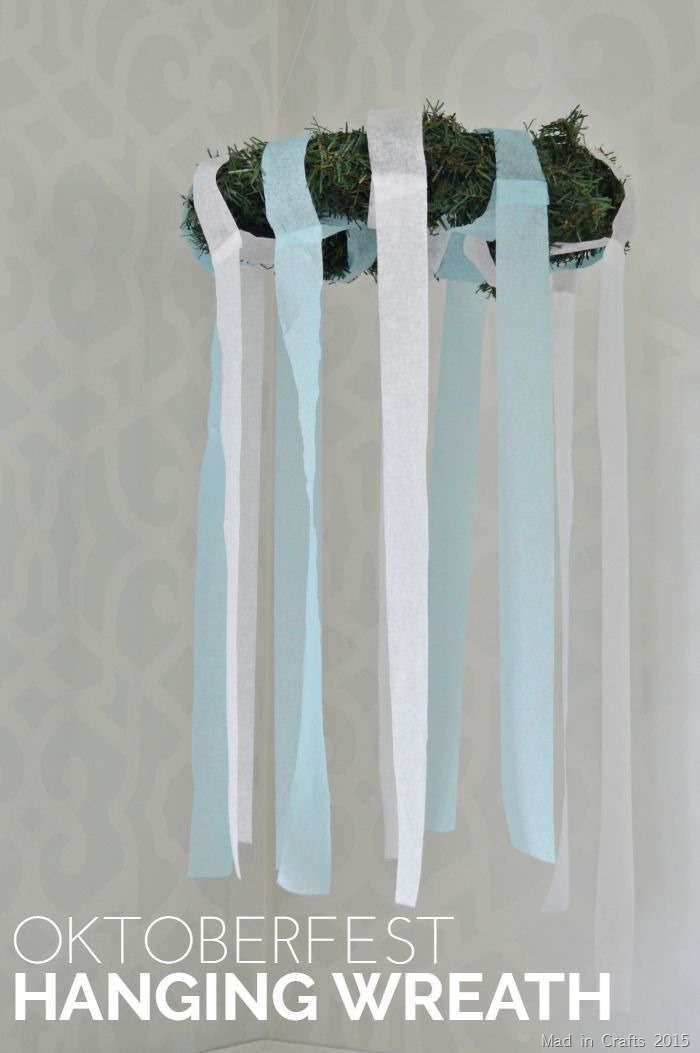 We kept our OktoberFEAST decorations pretty low-key this year. This is the first year we've adopted the traditional Bavarian blue and white color scheme of Oktoberfest, and I really liked it! The beer tents in Munich have these enormous, ribbon-draped wreaths hanging from their ceilings, so I spent most of my minimal decorating efforts making a small pair for our Oktoberfest party.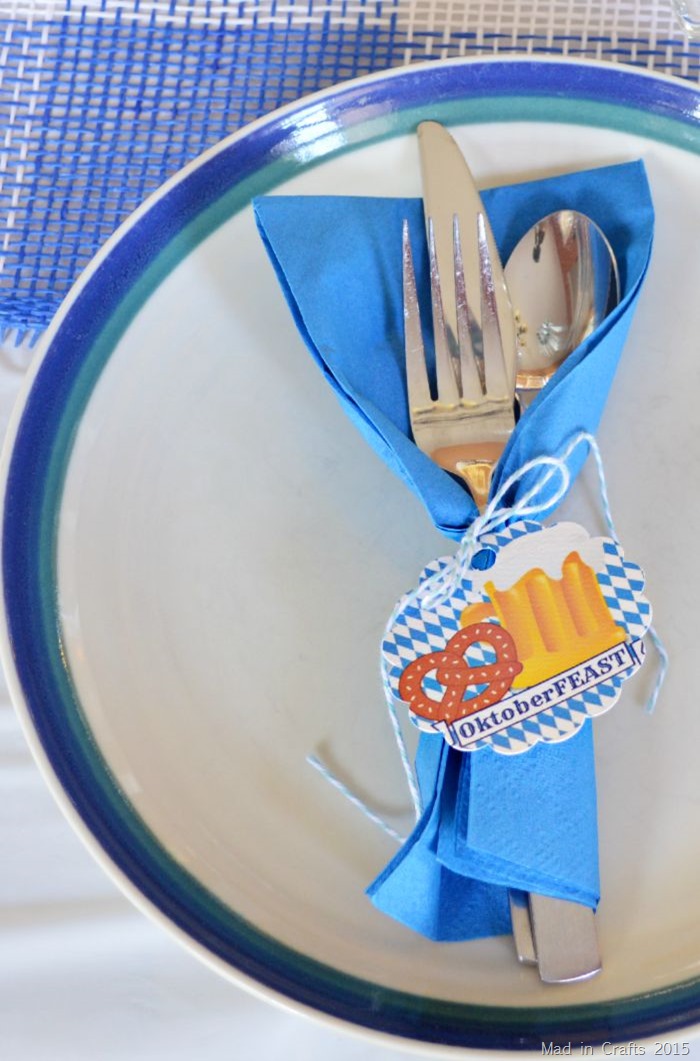 I used Avery's online software to create these printable tags for the party. I used them to tie up the napkins and silverware, but you could use them on favors or on food signage too.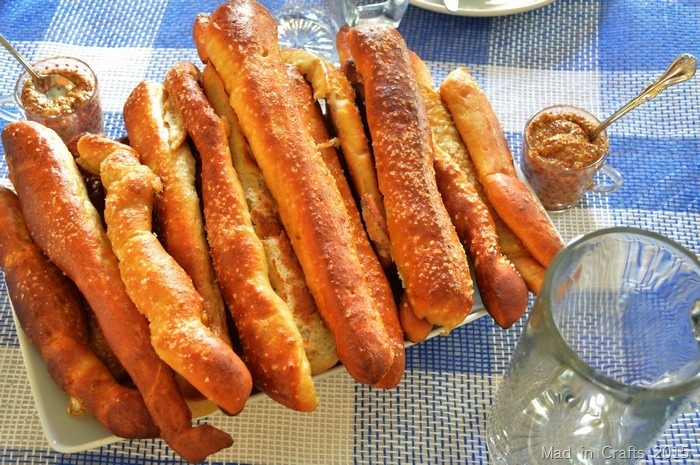 Once you can peel your eyes off these freshly baked pretzel sticks, check out the blue and white background. I found a roll of gingham paper mesh on clearance at Wal*Mart. I just rolled it down the center of our long table to serve as a quick and simple table runner.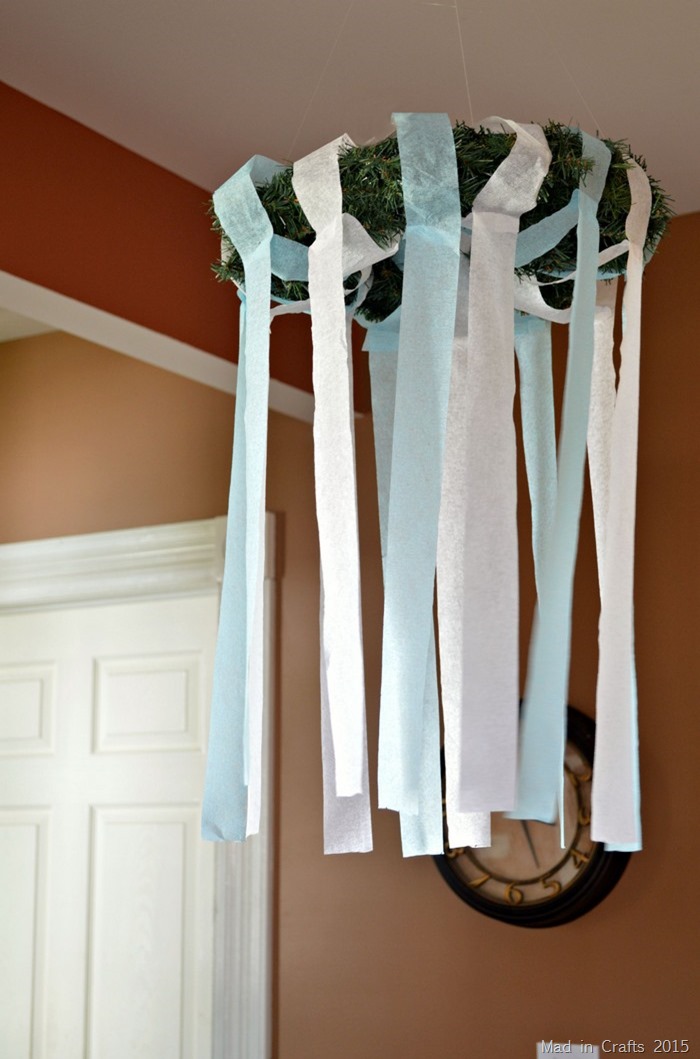 The star of the show were the two hanging Oktoberfest wreaths that I put together and hung over the table. They took very little time, and nearly no money, to make, but they were a cool, authentic touch to the party. Watch the video below to see how to make your own. If you haven't already, subscribe to my YouTube channel for early access to all of my video tutorials!
I have gathered links to materials similar to those I used in this project. If you chose to buy after visiting these links, I will receive a small commission. Thanks!