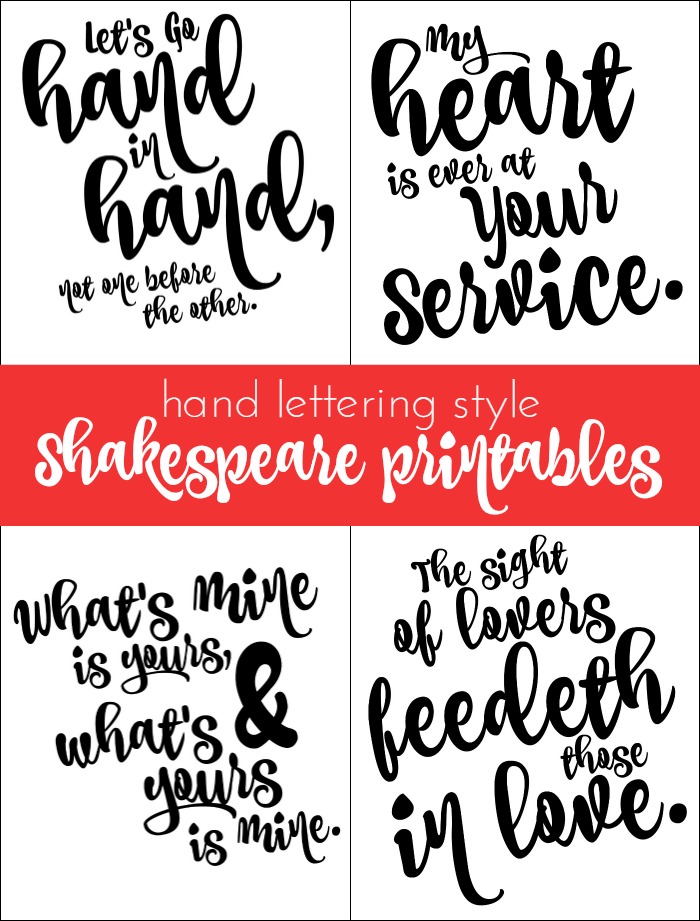 It is has been my tradition here on Mad in Crafts to create a set of Shakespeare themed printables for Valentine's Day each year. I am so in love with the current trend of hand lettering quotes that has become popular. I don't have the skills to hand letter these Shakespeare, so I chose a font style that mimics the look.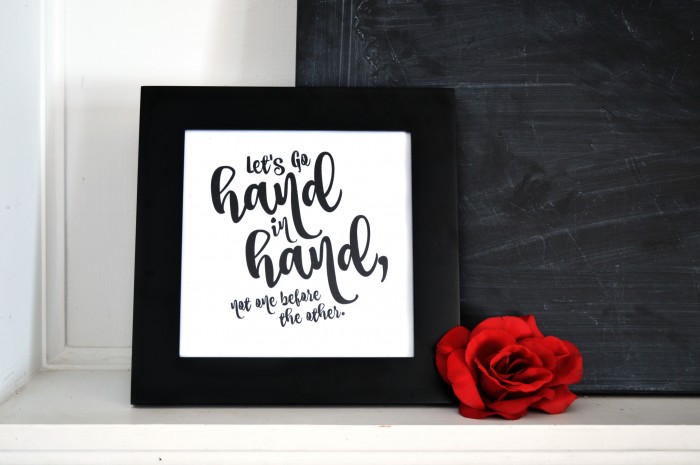 As always, these printables are free for non-commercial use. While they were designed as 8×10 prints, they can be saved and resized for use in cards, scrapbooking, and more. Click the links below each image to be taken to the downloadable file.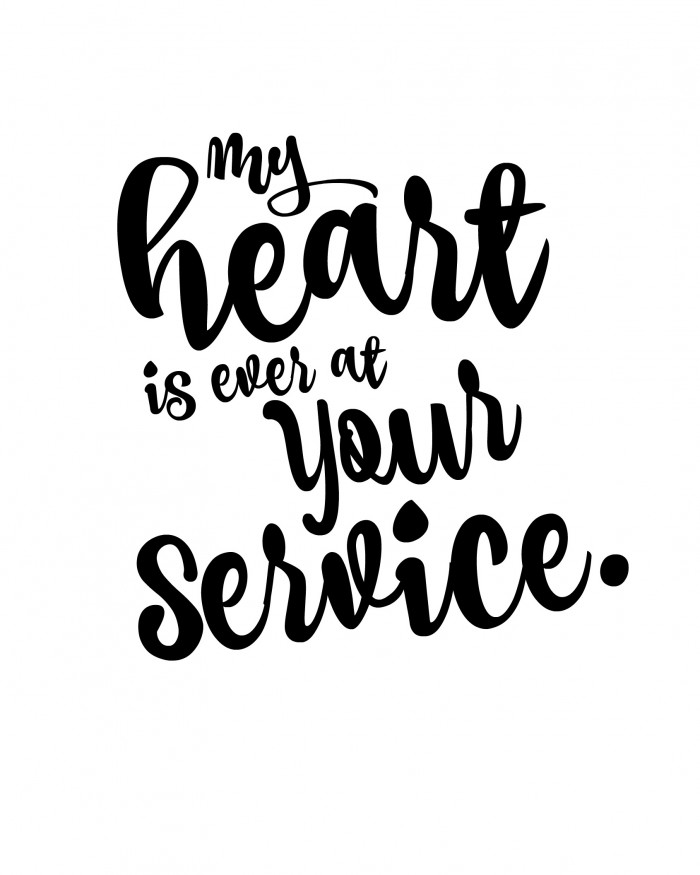 MY HEART IS EVER AT YOUR SERVICE
Timon of Athens – Act I, Scene 2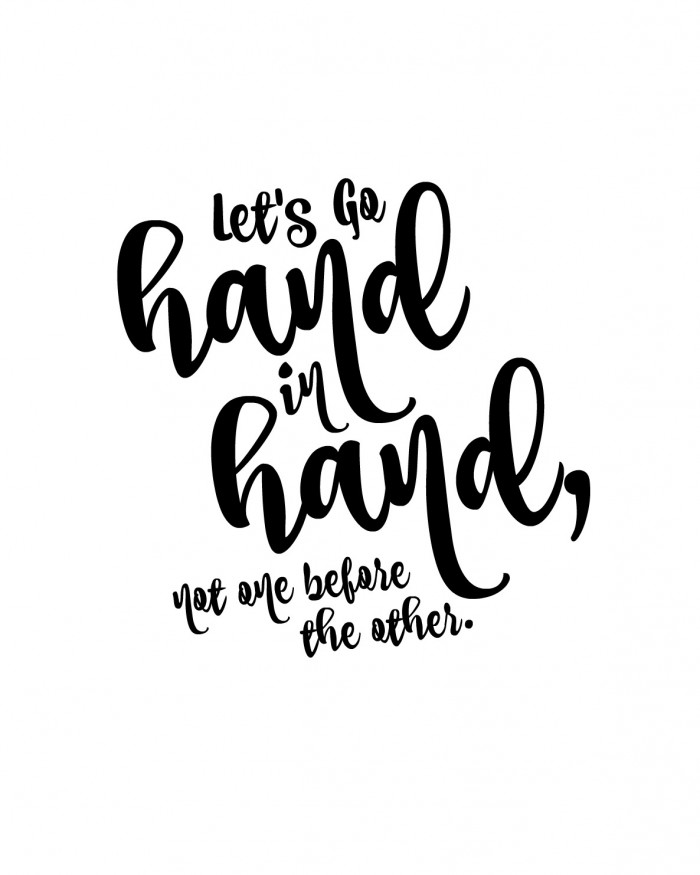 LET'S GO HAND IN HAND, NOT ONE BEFORE THE OTHER
The Comedy of Errors – Act V, Scene 1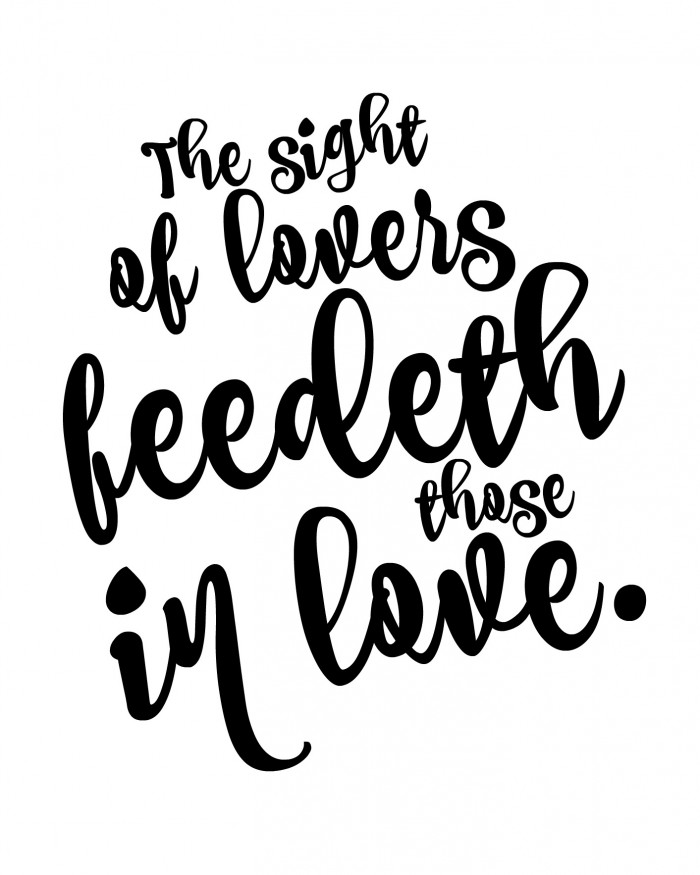 THE SIGHT OF LOVERS FEEDETH THOSE IN LOVE
from As You Like It – Act III, Scene 4
WHAT'S MINE IS YOURS, AND WHAT'S YOURS IS MINE
from Measure for Measure – Act V, Scene 1
---
If you like these Shakespeare printables, you might like the printables from years past: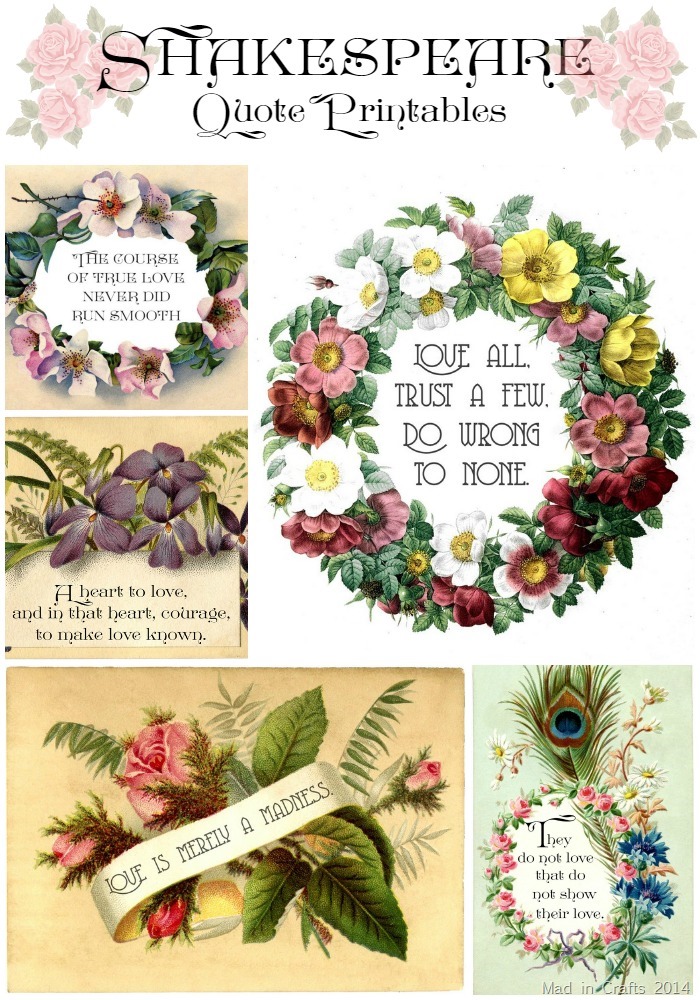 VINTAGE STYLE SHAKESPEARE PRINTABLES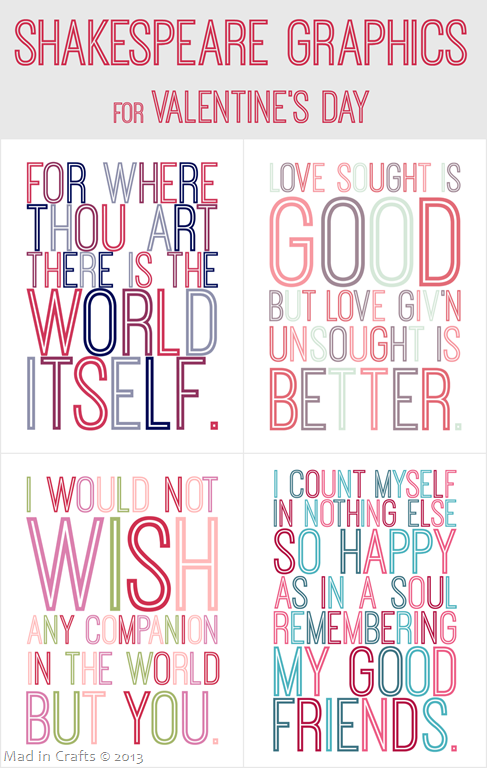 MODERN STYLE SHAKESPEARE PRINTABLES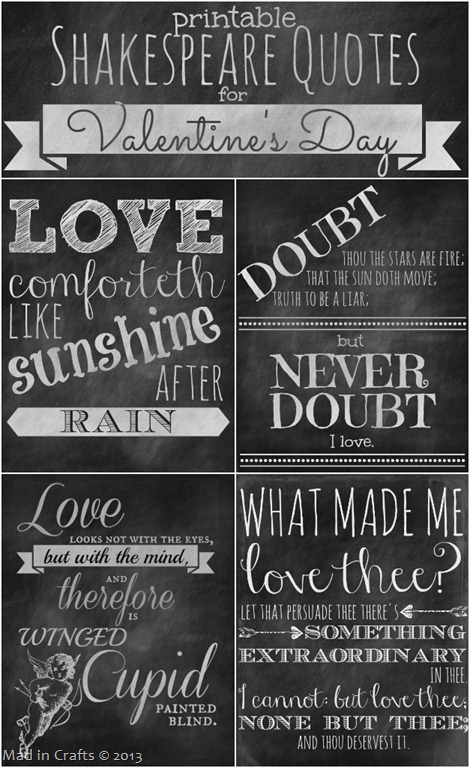 CHALKBOARD STYLE SHAKESPEARE PRINTABLES
Let's be buds.
Subscribe to the Mad in Crafts newsletter and get a FREE copy of my newest ebook, Happy Crafts: Nine Colorful Crafts You Can Make in 30 Minutes or Less.
Have you checked out the Mad in Crafts YouTube channel yet?