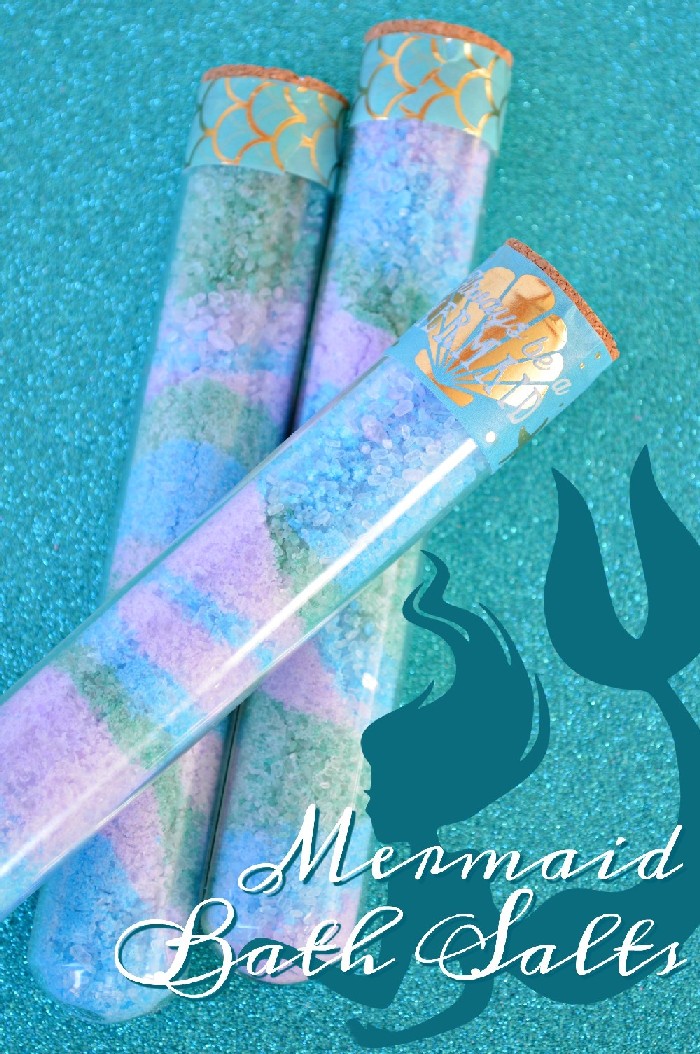 Mermaids can't take baths in plain, old water. They need bathwater that is colored like the sea and that smells like delicious treats! Now you can treat your inner mermaid to a soothing bath with simple homemade mermaid bath salts. They are Epsom salt based to relieve achy muscles after a long day.
Watch this short video to see how to make your own mermaid bath salts and what they look like in action! I release two new videos each week on my YouTube channel, so be sure to subscribe if you haven't already.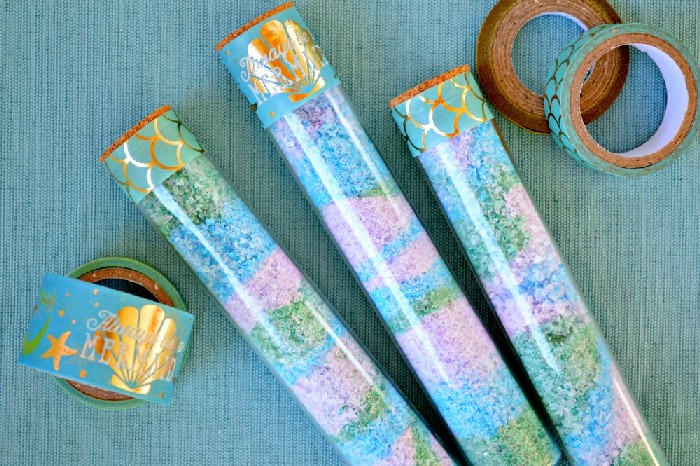 I found the ADORABLE mermaid washi tape at Michael's. It came in a multi-pack of 10 or so rolls of tape that are all mermaid-themed. I love them a lot. If you liked this mermaid craft, you should probably check out my Mermaid Makeup Brushes and Mermaid Lotion Bars.
These are all affiliate links, if you make a purchase (of anything on Amazon, not just these items) after clicking through, I will earn a small commission. Ads and affiliate links are the way I am able to keep this website running and to offer you free tutorials all year long. Thank you so much for supporting me and Mad in Crafts!
You might also be interested in these spa DIYs: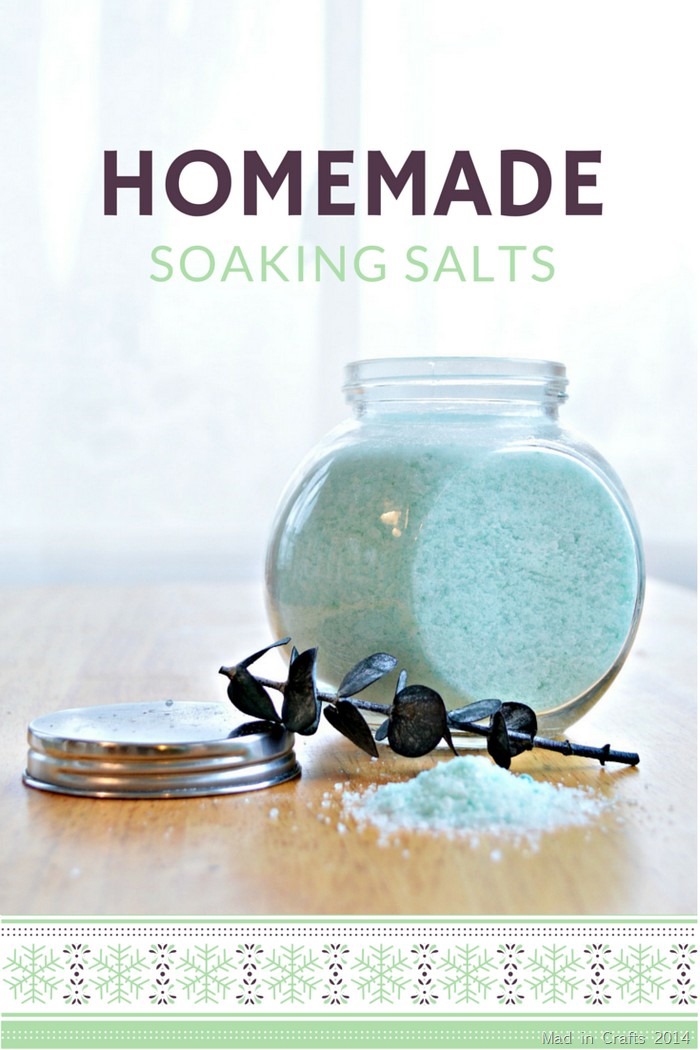 PEPPERMINT EUCALYPTUS SOAKING SALTS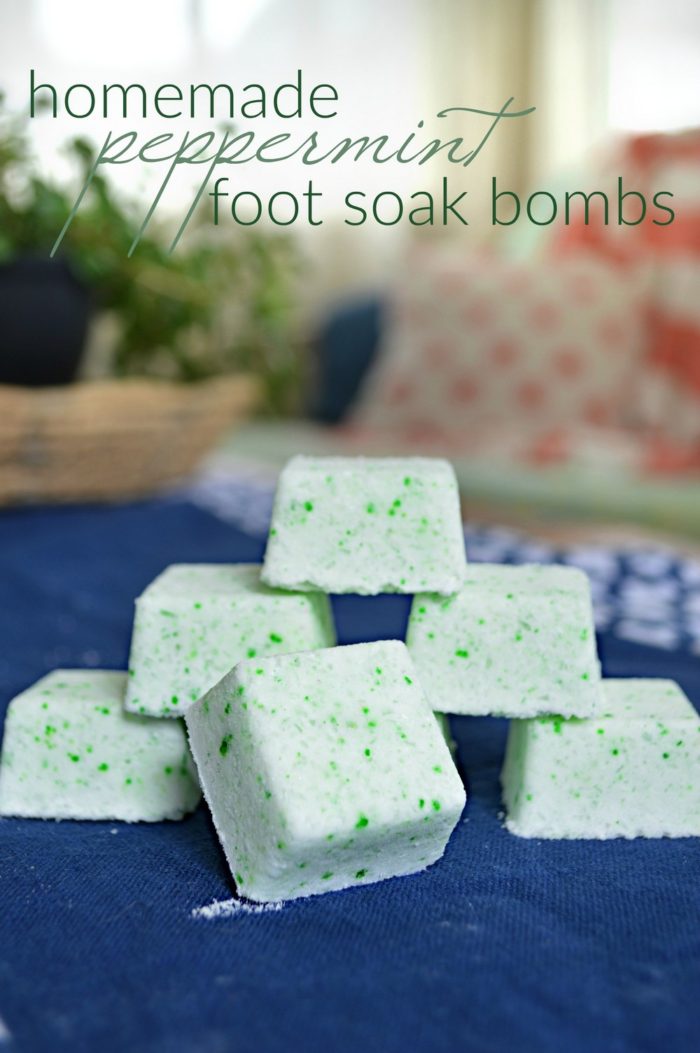 Let's be buds.
Subscribe to the Mad in Crafts newsletter and get a FREE copy of my newest ebook, Six Projects You Can Make with Thrifted Plaid Shirts.
Have you checked out the Mad in Crafts YouTube channel yet?