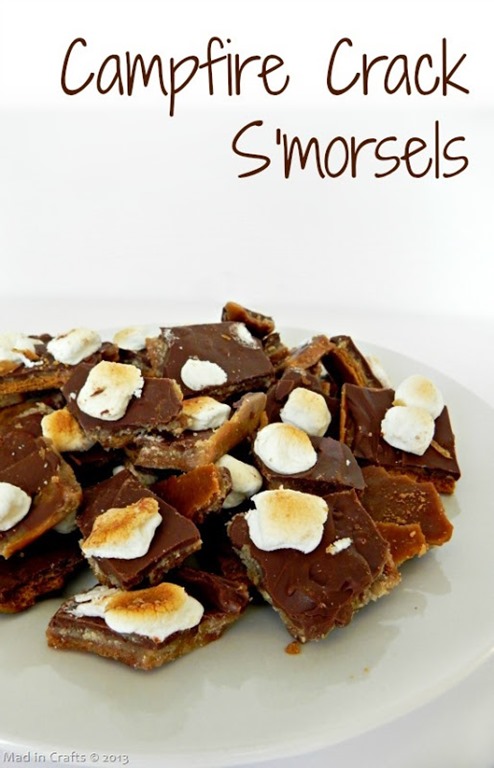 Do you have a recipe? Not just any old recipe, but one for which you are known? One that people ask you to bring to parties? One that your kids ask for specially? My recipe is my Christmas Crack. I have been called both an angel and a devil for bringing it to parties. It feels good to be known for making food that people love. And it feels even better to be able to share that recipe with other people. More about that later.
While I love making Christmas Crack year round, I had one of those lightning bolt moments last week which resulted in two words: Campfire Crack. All the goodness of s'mores in little cracked pieces. Little s'morsels of deliciousness. Today, I am sharing that inspiration with you!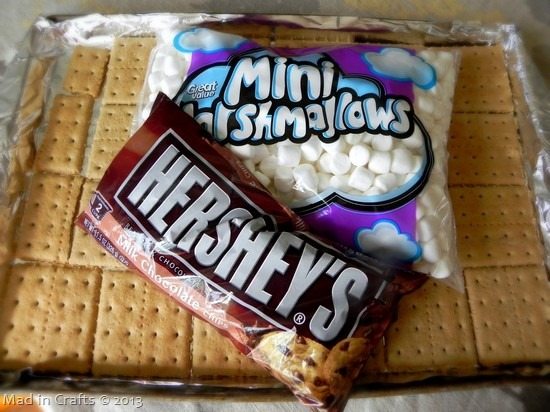 These three ingredients are what turn classic Christmas Crack into Campfire Crack. They also happen to be the three ingredients in a s'more: graham crackers, milk chocolate, and marshmallows. Other than these three changes, the process of making crack is still the same.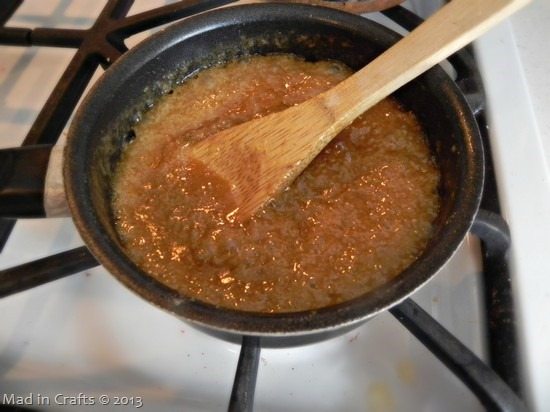 I have had some friends tell me that when they made their crack, it didn't turn out quite like they expected. It's is a simple recipe, but if the process is going to go wrong, it will go wrong here in the boiling step. There are two tips that you must follow in order for your crack to magically develop.
USE REAL BUTTER. BOIL AND STIR FOR THREE MINUTES.
Don't cheat on either of these fronts, and you will be golden.
That hot buttery concoction gets poured over a bed of crackers. My graham crackers didn't fit as neatly into my jelly roll pan as the club crackers do, so I had to do some cracking and rearranging. Don't worry if you have to also.
After baking the crackers and melting the milk chocolate, I dotted the whole pan with mini marshmallows and popped it under the broiler until the marshmallows got toasty brown. It's not quite the same as a smoky golden fire-roasted marshmallow, but it's still darn good.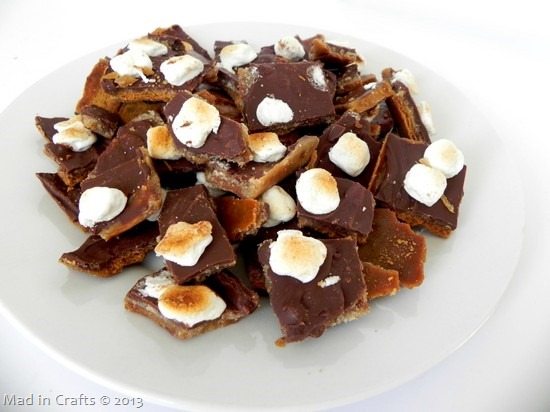 Some of the marshmallows broke off of the s'morsels when I was cracking it into pieces, but enough stayed in place to give each bite some mallow-y goodness. This is recipe people are going to be asking you for.
Speaking of that, I want to take a minute to sing the praises of the hand-written recipe. The digital age has made searching for and storing recipes easier than ever. One quick search of Pinterest, and you will find a dozen version of the same recipe, complete with detailed directions and full-color step-by-step photos. It's a huge advantage, but it creates some consequences too. Namely, the decline of the hand-written recipe card.
Food is the basis of so many traditions, so many memories. Think of how it feels to cook your grandmother's famous chocolate sauce or to serve the traditional family Easter ham. Years of emotions and memories mix together to enhance the experience of cooking and enjoying nostalgic recipes. Hand written recipe cards are tangible versions of those same experiences.
I love hand-written recipes. So much so, that I even framed some of my grandmothers' recipes and hung them in our kitchen. Seeing their special recipes written in their own hand, the cards smudged and wrinkled, is so much better than searching Google for a recipe with similar ingredients. Sometimes I worry that my kids and grandkids won't have those same treasured ways to remember me. So, I am going to make an effort to handwrite more of my special recipes. Not every meal I make, obviously, but the ones I am known for, like my crack recipes.
I only had plain index cards in the house, and I wanted to make them a little more personalized before I got to writing. I used PSA Essentials' Beagle Scout stamp pack to embellish the corner of the cards. The stamps go perfectly with this recipe.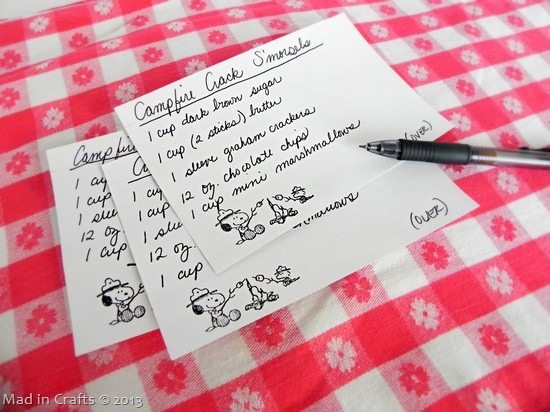 It felt good to sit down and write out the ingredients and instructions on those little cards. And now I have a way to share this great recipe with the ones I love, a way that doesn't involve wi-fi access.
Think about doing some recipe-gifting of your own. Slip a simple recipe into the money card you give to a college graduate. Include a hand-written recipe card with the plate of treats you give your child's teacher. Tape the recipe to the top of the freezer meal you share with the new mom in your neighborhood. Let's bring back the hand-written recipe!
CAMPFIRE CRACK S'MORSELS
1 cup dark brown sugar
1 cup (2 sticks) butter
a sleeve of graham crackers
12 oz. bag milk chocolate chips
1 cup mini marshmallows
In a saucepan, combine the brown sugar in the butter and bring them to a boil. Boil for three minutes.
Meanwhile, preheat the oven to 350 degrees. Cover a jelly roll pan with aluminum foil. Cover the foil with a layer of graham crackers.
Pour the buttery/sugary mix over the crackers, making sure they are all saturated. Put pan in the oven for 10 minutes.
Take pan out and sprinkle chocolate chips over the crackers. Let sit until chips soften. Spread the chips with a spatula or the back of a spoon.
Sprinkle mini marshmallows over the melted chocolate. Let the pan cool.
Freeze until fully hardened.
Remove the pan from the freezer and peel off the aluminum foil. Crack it up into pieces, whatever size you'd like. Store in a container and refrigerate until you're ready to eat!

My NEW ebook is now for sale on E-Junkie. Find out more about it HERE!
---
Did you like this post? Think it's worth sharing? Please share with your friends using the social media share buttons on the toolbar at the bottom of the page!
Thanks, Jessica