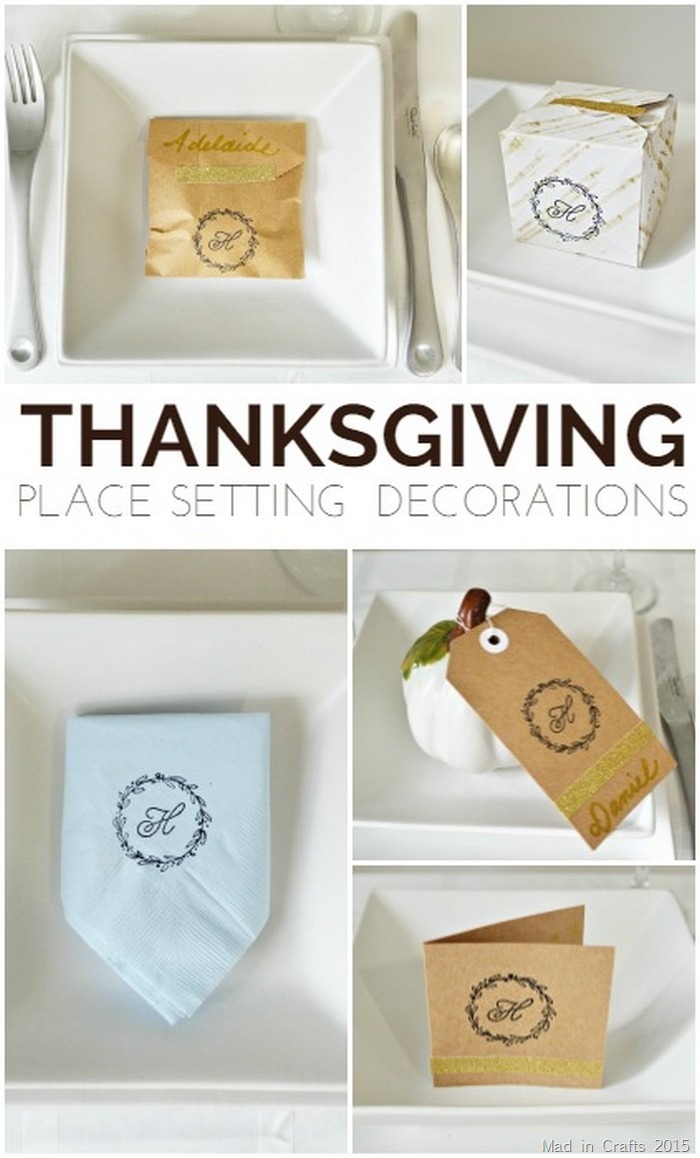 This is a sponsored post. I received compensation for my work, but the opinions are 100% my own.
Thanksgiving is just over a month away, and if you are hosting this year you might already be making lists of what you would like to get done. I have partnered up with Crafty Hangouts.com and Expressionery to share five simple Thanksgiving place setting decorations using a wooden monogram stamp. Use these ideas to dress up your holiday table or adapt them for weddings, Christmas, or other dinner parties. Check out the video below for the tutorials.
If you haven't already subscribed to my YouTube channel, what are you waiting for? You get early access to all my creative videos, including live crafting, craft hauls, and recipes. Be sure also to visit Crafty Hangouts for other live craft tutorials and Expressionery for stamps, stationery, and more.
Let's be buds.
Subscribe to the Mad in Crafts newsletter and get a FREE copy of my newest ebook, Six Projects You Can Make with Thrifted Plaid Shirts.
Have you checked out the Mad in Crafts YouTube channel yet?