Mad in Crafts would love to partner with your brand or product as it relates to the mission of the blog, namely: sharing crazy good creativity ranging from crafts to DIY and recipes to parties.
Please take a look at the Mad in Crafts media kit. PDF versions are available upon request.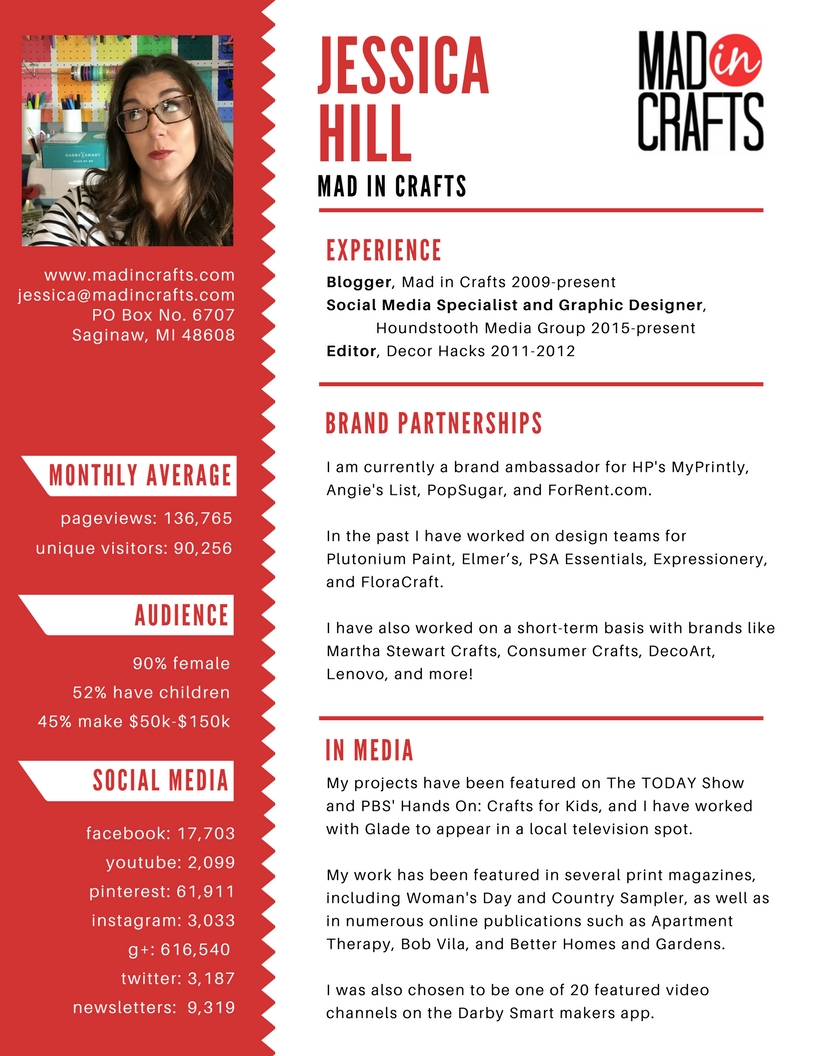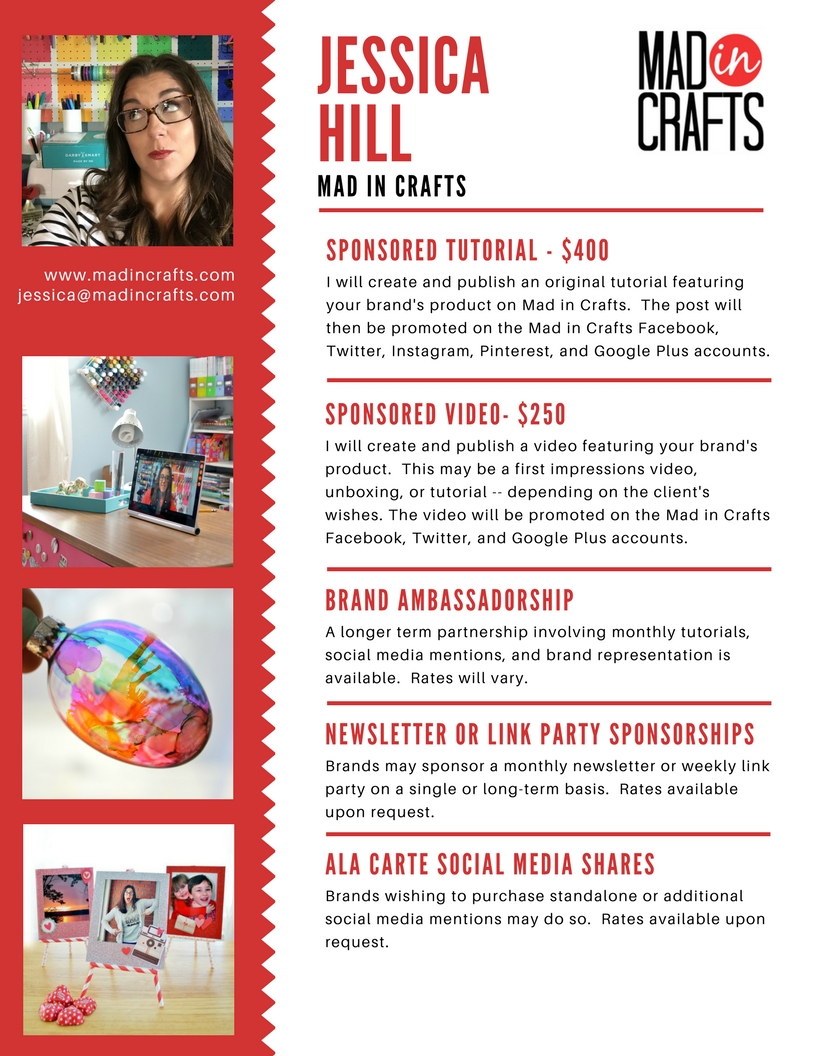 If you are interested in working with me to to reach a base of loyal, creative readers, email me at
jessica@madincrafts.com
Let's be buds.
Subscribe to the Mad in Crafts newsletter and get a FREE copy of my newest ebook, Six Projects You Can Make with Thrifted Plaid Shirts.
Have you checked out the Mad in Crafts YouTube channel yet?