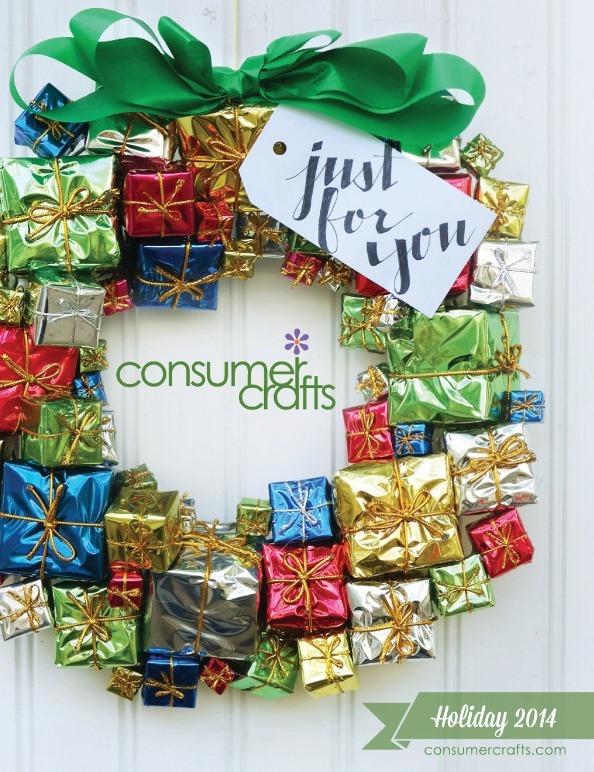 This is a sponsored post. I was compensated for my work, but the opinions in this post are 100% my own.
Have you seen any of the all white Christmas villages floating around online? I just love how pretty and simple they are. I wanted to come up with my own version that would have clean lines and few embellishments to keep it as modern as possible. I was perusing Consumer Crafts and found a paper mache house box that was a perfect starting point for my project. I do most of my Christmas shopping online, why shouldn't I do my Christmas craft project shopping the same way?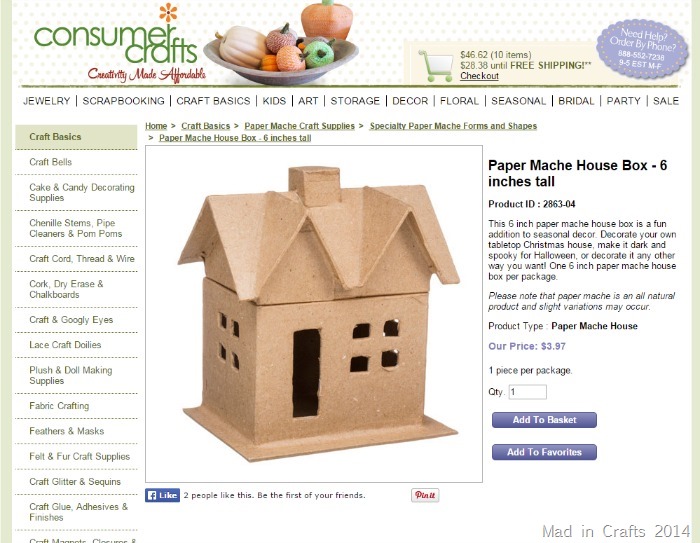 I especially liked that the house has cut outs for windows and doors. I wasn't looking forward to having to cut teeny windows out of paper mache with a craft knife.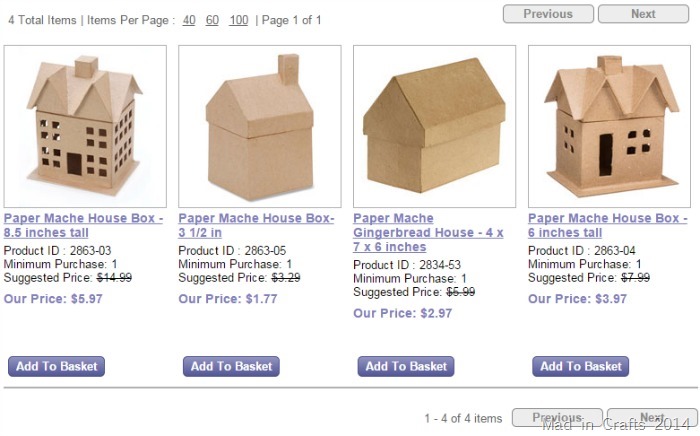 I did another search of the site to see what other paper mache products Consumer Crafts had, and I found that they also carry a similar style house box in a larger size. Score! And look at all those windows. They will glow so nicely with a little battery powered light inside of them.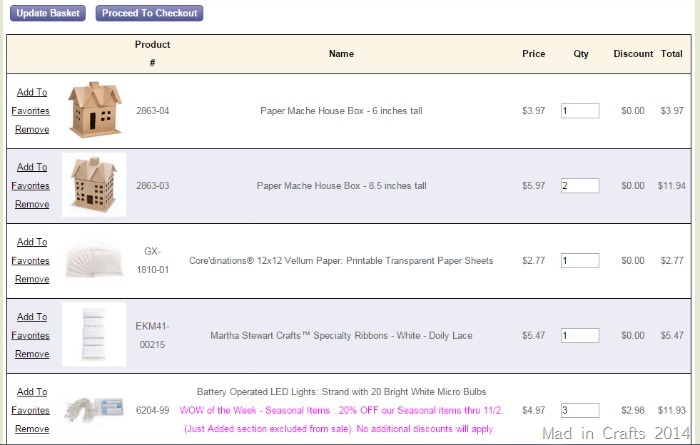 I ended up ordering two of the larger houses, a smaller house, some vellum for the windows, trim for the roofline, and enough battery powered lights for all three houses – all without getting out of my recliner or changing out of my yoga pants. If you spend more than $75 on Consumer Crafts, your shipping is free too.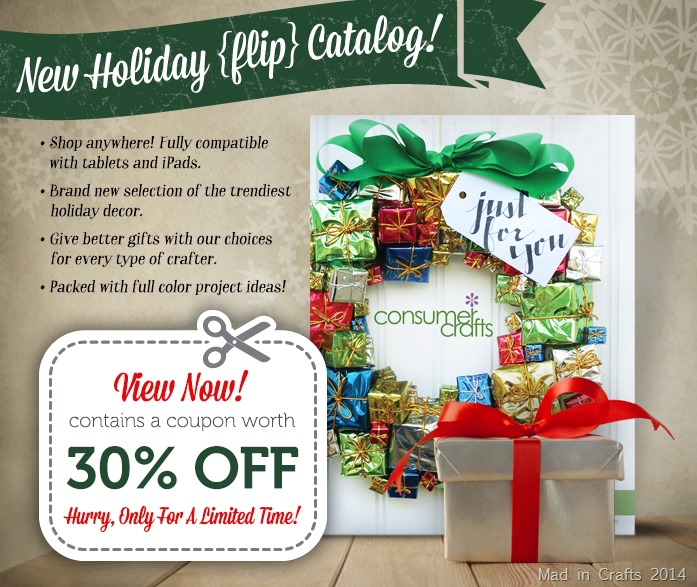 If you are interested in what Consumer Crafts offers in the way of Christmas products, I suggest that you start with their holiday flip catalog. It will show you a wide sampling of their holiday products, provide ideas for Christmas craft projects, and give you a coupon good for 30% off. You can also keep up with Consumer Crafts on Facebook, Twitter, Pinterest, Instagram, G+, YouTube, and Tumblr or by visit their blog, Crafts Unleashed.
Keep checking back in the next few weeks for my finished village and accompanying tutorial!