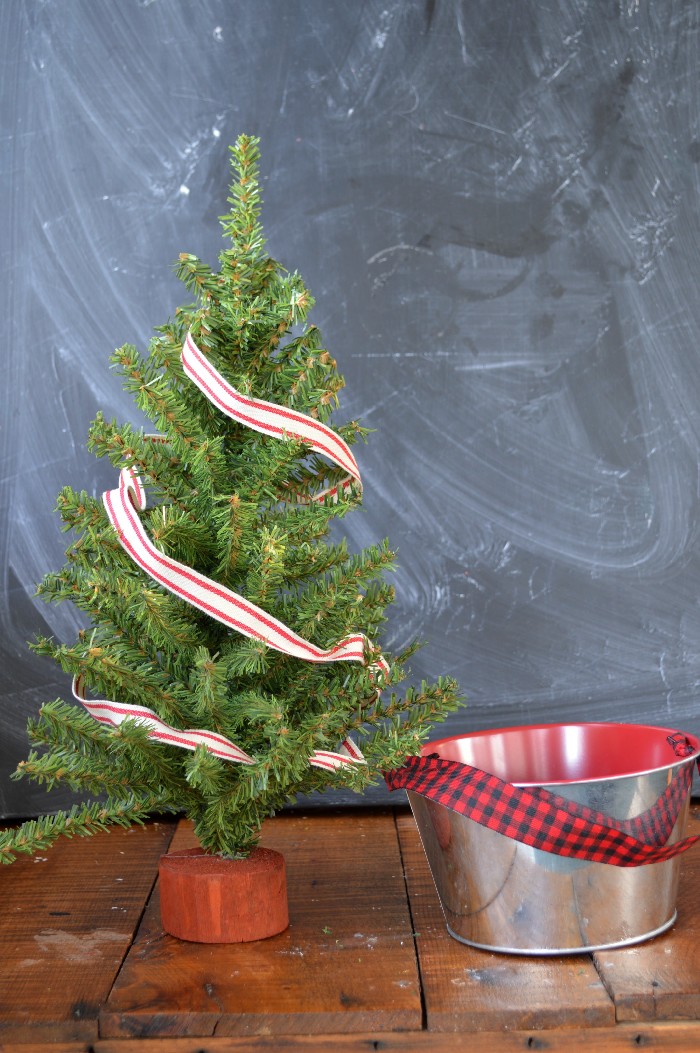 If you watched my Consumer Crafts Christmas haul, you saw me unbox two 18 inch trees (affiliate link) that I planned to use on our mantel this Christmas. When I put them on the mantel, however, they were just a little bit too small to make the rest of the decorations look right. On one of my multiple raids of Target's dollar spot, I picked up two small galvanized buckets that I turned into stands for the mini trees. It was really easy to do, if you are interested in creating your own at home.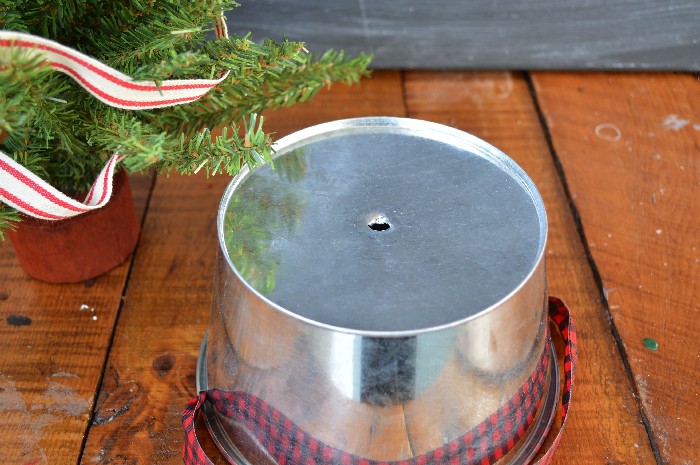 I initially tried just putting the base of the trees into the bucket, but it still didn't have the height I needed for the mantel. Instead, I flipped the bucket over and punch a hole in the middle of the pail's bottom with a hammer and nail.
Next I unscrewed the tree from its wood base, and fed the "trunk" through the hole. Then I screwed the base back onto the tree trunk, inside the bucket. The base holds the tree in place like a nut on a bolt.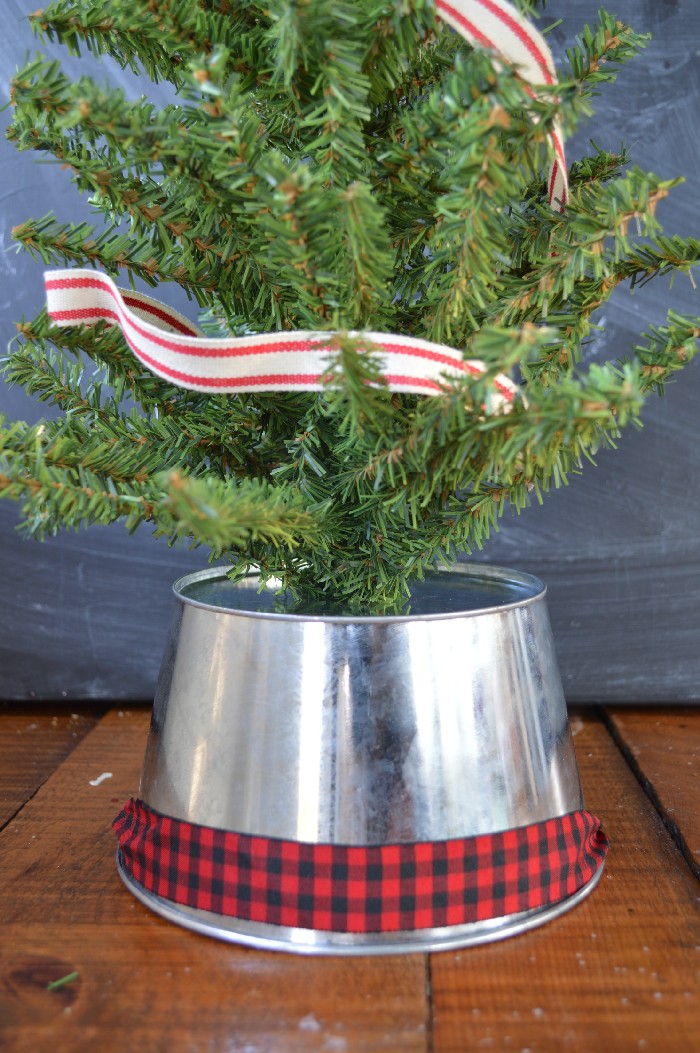 Lastly, I pulled the ribbon handle taut at the new bottom of the bucket stand.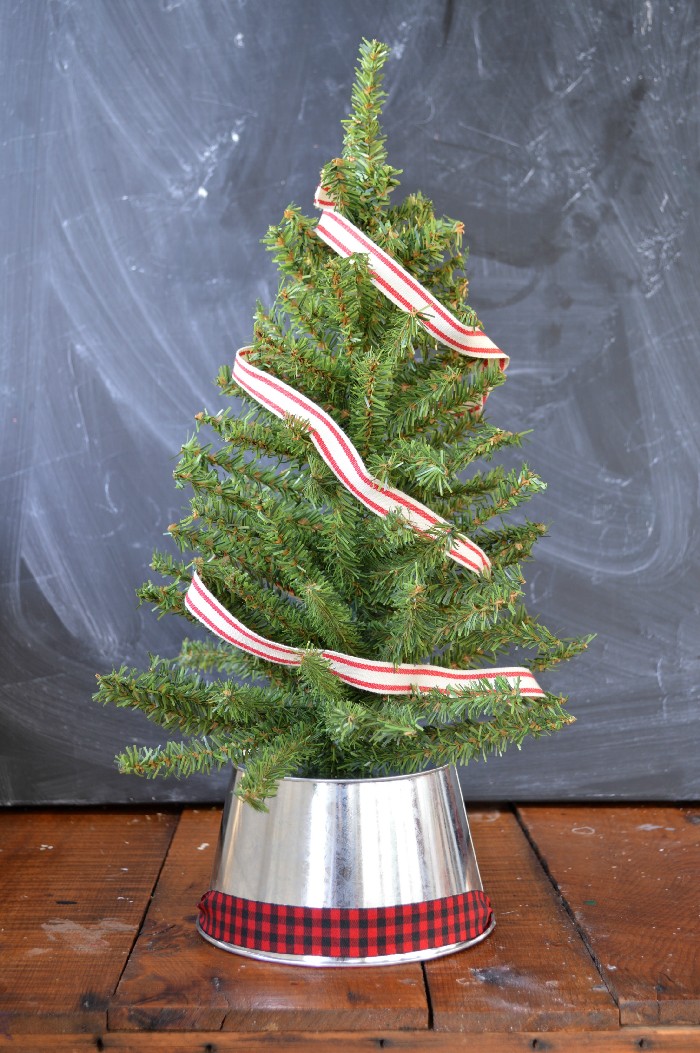 The stand not only gives the mini trees a few more inches of height, but adds some rustic character to them too! By the way, the pretty ticking stripe ribbon I used as garland on the trees is from the Target dollar spot too. This is not a sponsored post, the dollar spot just had some seriously awesome stuff this year.

You might like these other simple Christmas DIYs:
BUFFALO CHECK CHRISTMAS PRINTABLES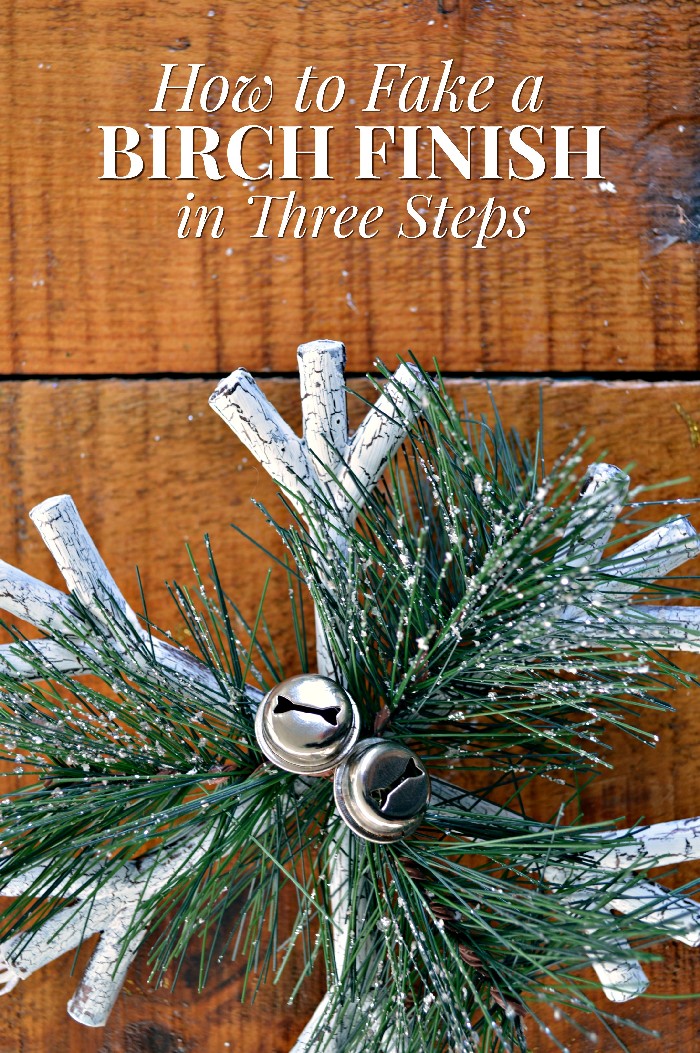 Let's be buds.
Subscribe to the Mad in Crafts newsletter and get a FREE copy of my newest ebook, Six Projects You Can Make with Thrifted Plaid Shirts.
Have you checked out the Mad in Crafts YouTube channel yet?