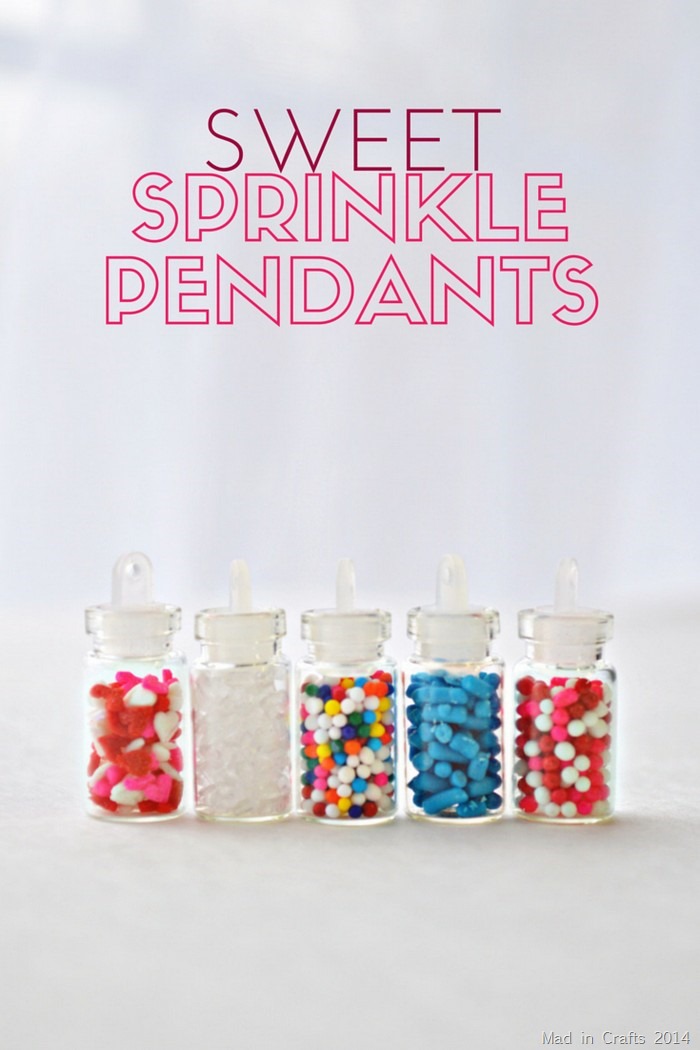 Awhile back I asked for suggestions for what I should make with all the empty mini glitter bottles from Dollar Tree. I will probably using some of those suggestions over the next few months because I have several dozen of these bad boys. For my first project, I decided to fill them up with colorful sprinkles! It is such an easy project, but it was so much fun!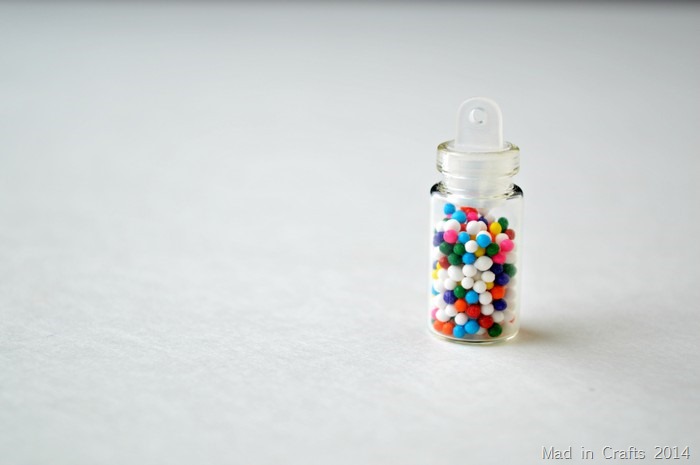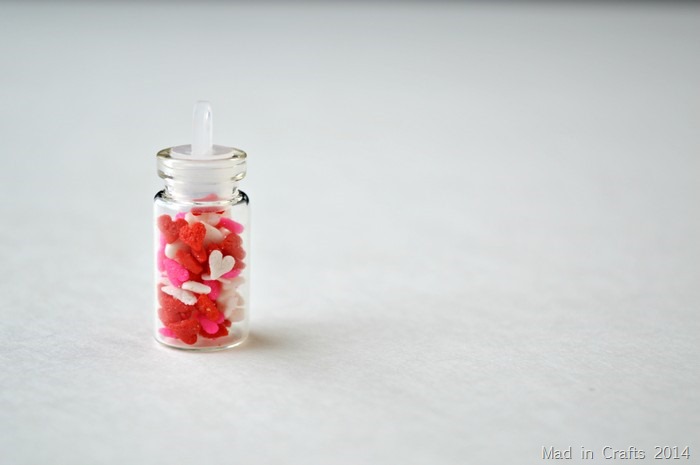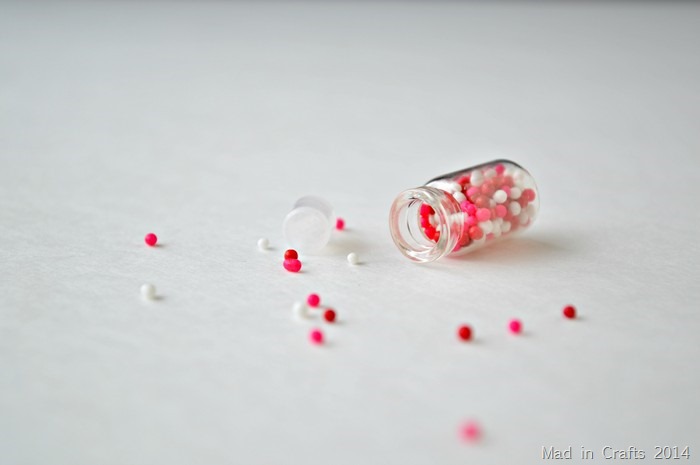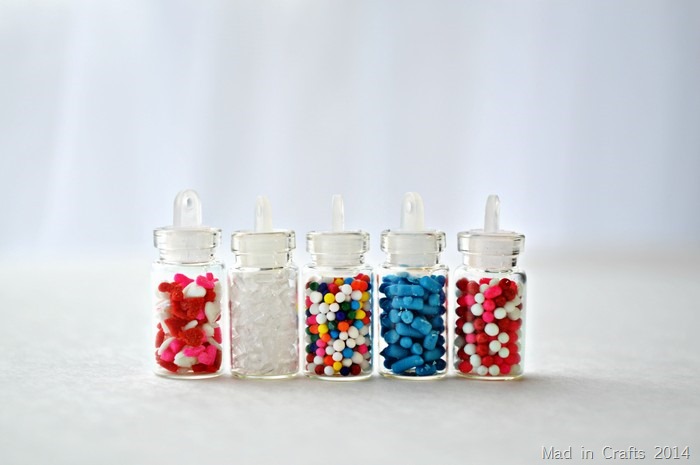 You can use any sprinkles that will fit the opening of the miniature bottle. I personally like the multicolored round sprinkles best, but the hearts are pretty cute for Valentine's Day. You could make enough of these to add to your children's school valentines for less than $5 too!
Check out what else I have made with these teensy bottle!
Let's be buds.
Subscribe to the Mad in Crafts newsletter and get a FREE copy of my newest ebook, Happy Crafts: Nine Colorful Crafts You Can Make in 30 Minutes or Less.
Have you checked out the Mad in Crafts YouTube channel yet?