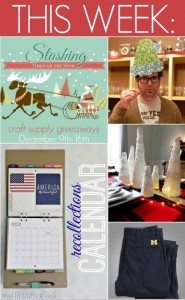 I hope you are all staying warm in your neck of the woods.  Don't forget to enter my Stash Giveaway for a chance to win over $230 in craft tools and supplies!  In addition to this week's Mad Skills Party. I shared these posts:
Stashing through the Snow Giveaway
Ugly Sweater Party Photo Props
Michaels Recollections Calendar
---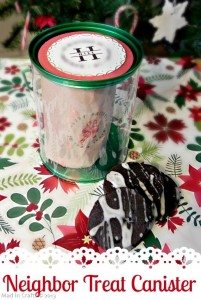 If you are planning on sharing some holiday treats with your neighbors, you can package them up in some cute stamped canisters!  I shared this DIY Neighbor Treat last December.
---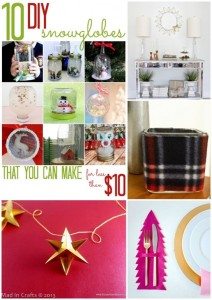 If you like fun, functional craft projects then you will LOVE my second blog. All Cheap Crafts is a new blog that only features craft tutorials that cost $10 or less to make! I hope to make it an excellent resource for creative people who love crafting, even if they have a tight budget.  These fun tutorials were shared the past two weeks
Evergreen Inspired Table Setting
---
Did you like this post?  Think it's worth sharing?  Please share with your friends using the social media share buttons on the toolbar at the bottom of the page!
Thanks,  Jessica
previous post: Choose a Side
next post: A LEGO Christmas