Christmas is a time for sharing, and some of your favorite craft bloggers are getting into the holiday spirit by doing just that! We are digging into our stashes of craft supplies and sharing some of our favorite products with you. This is a chance to use some of the materials you have seen here on Mad in Crafts for yourself.
After you have finished entering the giveaway here, head to the other blogs on the list below to enter their Christmas Stash Share giveaways.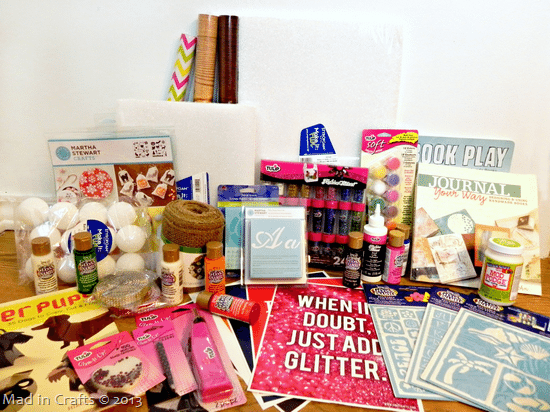 As a craft blogger, I receive quite a bit of product to try and review. This season I'd like to share some of that bounty with you. I searched through my stash and found over $230 worth of craft materials that I would love for one of you to win!
Below are close-ups of all the items in my stash giveaway. You will get a better look at what all the winner will receive as well as find links to projects where I used that product (or something similar) myself!
TULIP FASHION GLITTER (24 pack) – Stamped Clay Gift Tags
TULIP FASHION GLITTER BOND – (4 OZ.)
BLING ON A ROLL – 3 row – RED and GOLD – Zebra and Bling Gift Box
TULIP GLAM IT UP CRYSTALS (100 pieces)
TULIP GLAM IT UP FASHION TWEEZERS
TULIP CORDLESS HEAT SETTING TOOL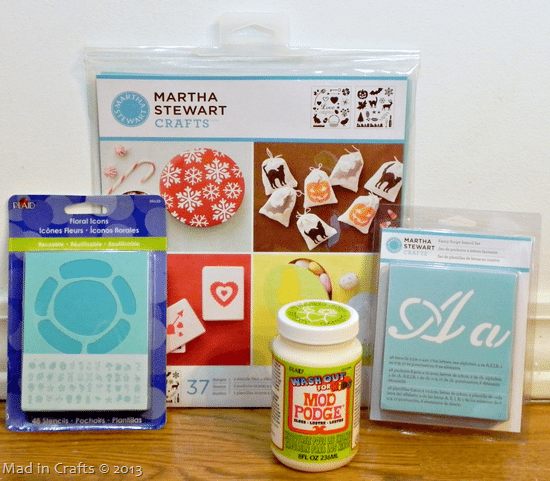 MARTHA STEWART STENCILS "HOLIDAY ICONS" – Snarky Christmas Canisters
PLAID STENCILS "FLORAL ICONS" (48 pack)
MARTHA STEWART STENCILS "FANCY SCRIPT" (48 pack)
MOD PODGE WASHOUT (8 OZ.) – Mod Podge Window Mosaic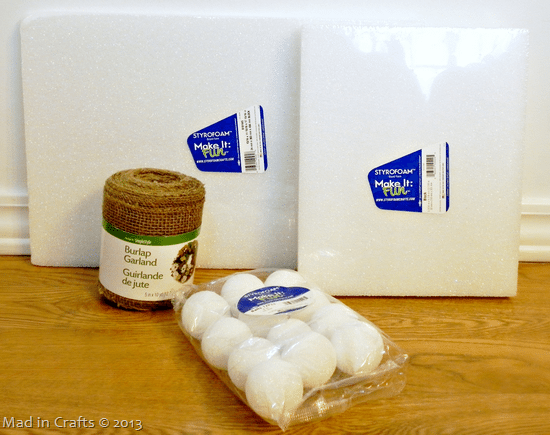 MAKE IT: FUN BALLS – 2" (12 pack) – Plaid Rag Spheres
FLORACRAFT BURLAP GARLAND – Ruffled Trees
MAKE IT: FUN BLOCK – 1 3/16" x 9 7/8" x 11 7/8" – Halloween Caramel Apple Bar
MAKE IT: FUN SHEET – 15/16" x 1 15/16" x 17 15/16" – Faux Pallet Sign Cornice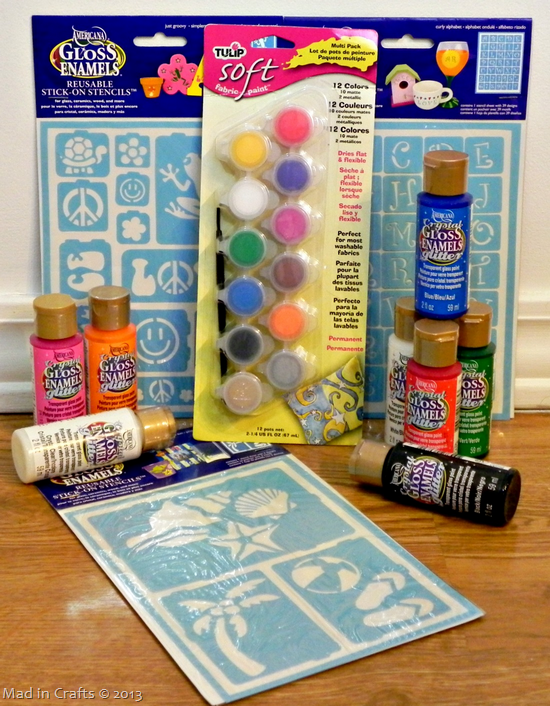 DECOART GLOSS ENAMEL GLITTER (8) – Nautical Charm Bracelet
AMERICANA GLOSS ENAMELS STENCILS
"JUST GROOVY"
"CURLY ALPHA"
"FUN IN THE SUN"
TULIP SOFT FABRIC PAINT (12 colors) – School Spirit Shirt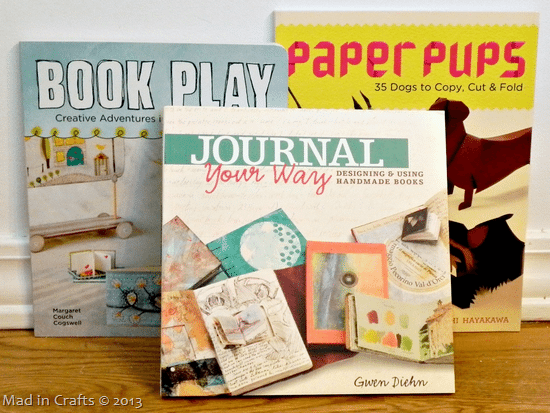 PAPER PUPS by Hiroshi Hayakawa
JOURNAL YOUR WAY by Gwen Diehn
BOOK PLAY by Margaret Couch Cogswell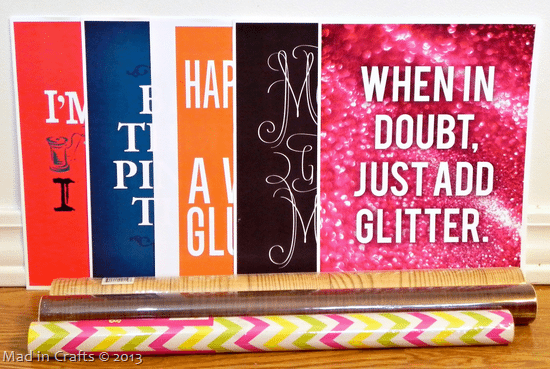 CRAFT POSTERS – 8" x 11 1/2" (5) – Mad in Crafts Work Room
DOLLAR TREE CONTACT PAPER (2) – Business Card Holder
TARGET GIFT WRAP – Big Girl Room Dresser Makeover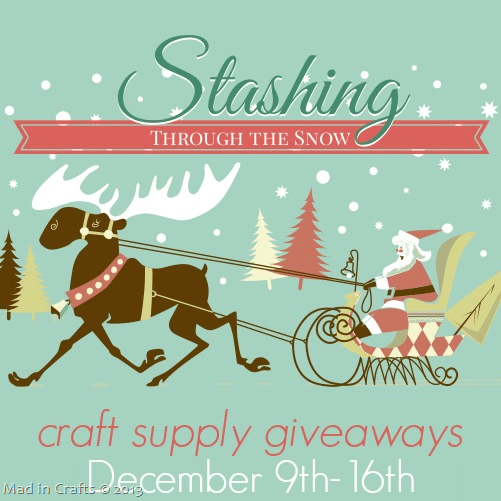 To be eligible to win this huge prize, simply enter using the Rafflecopter widget below. Then be sure to hop over the other blogs participating in the Stashing through the Snow giveaway to enter to win their great prizes!
---
Did you like this post? Think it's worth sharing? Please share with your friends using the social media share buttons on the toolbar at the bottom of the page!