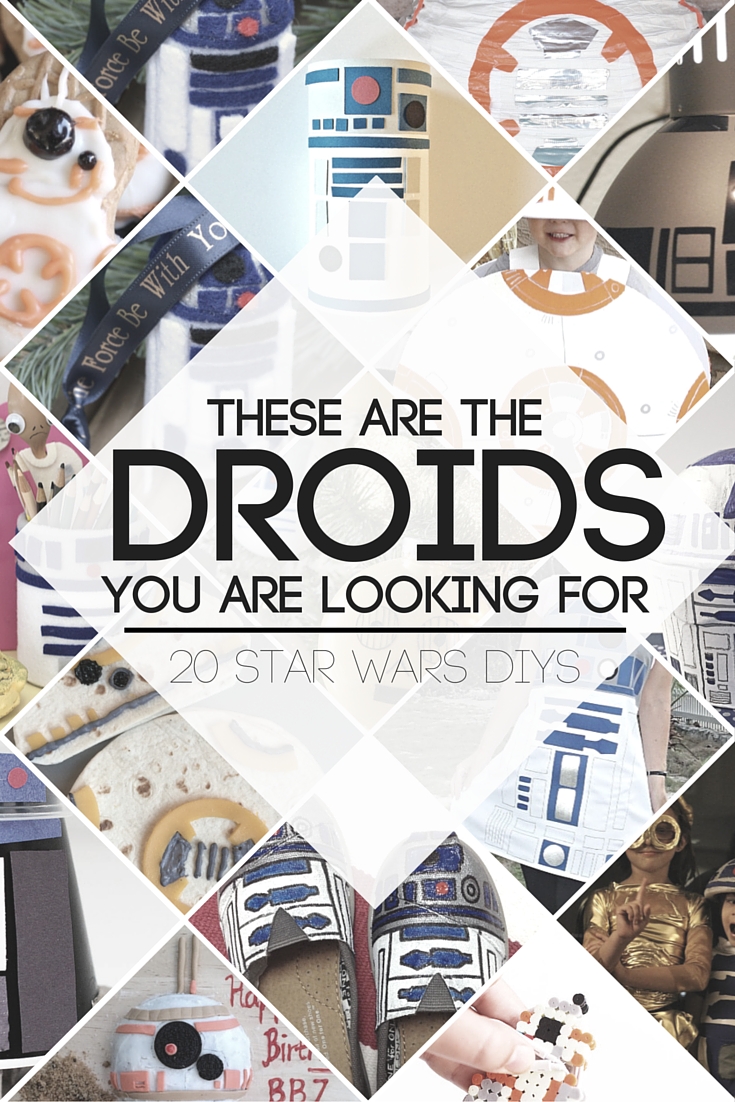 Today is the day!!! If you snagged your tickets early, you may be headed to see the premiere of Star Wars: The Force Awakens today already. My husband and I bought tickets for the earliest showing of the movie at our local theaters, but I am still expecting plenty of excitement and fandom at the theater. To help you get hype for the new movie, I gathered up some of my favorite droid DIYs featuring R2D2 (my favorite), C3PO, and the newest little guy, BB8.
STAR WARS DROID TREE – DIY CANDY
STAR WARS SALT DOUGH ORNAMENTS – THE PRETTY PICKLE
DIY RECYCLED DROIDS – ALL FOR THE BOYS
C3PO AND R2D2 COSTUMES – INSTRUCTABLES USER TRAPPED IN A BELL JAR
C3PO STICK PUPPET – DISNEY FAMILY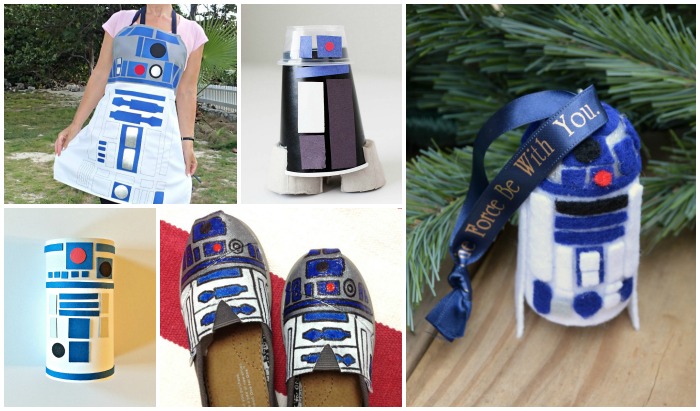 R2D2 ORNAMENT – ONE ARTSY MAMA
R2D2 TREAT BOXES – BUGABOO CITY
R2D2 TOMS – ILOVETOCREATE BLOG
R2D2 TASK LAMP – INSTRUCTABLES USER NYLANAN
TOILET TUBE R2D2 – HELLO, WONDERFUL
R2D2 PENCIL HOLDER – CRAFTS BY AMANDA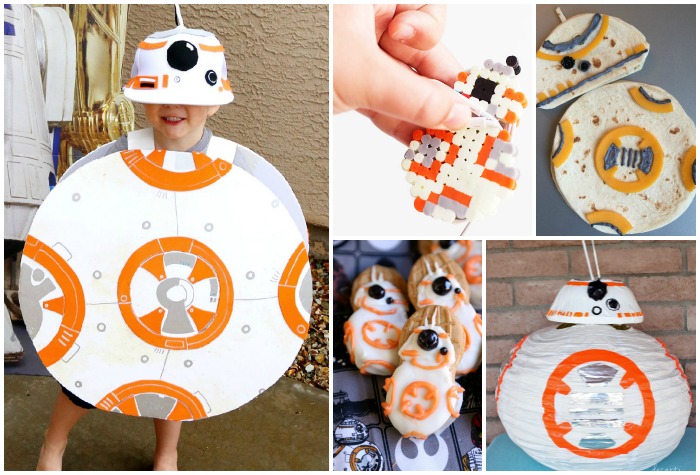 BB8 BIRTHDAY CAKE – TORVIEW TORONTO
NO BAKE BB8 COOKIES – MOM ENDEAVORS
STAR WARS BB8 COSTUME – MOM ENDEAVORS
BB8 CORD KEEPER – ALL FOR THE BOYS
BB8 QUESADILLAS – TOTALLY THE BOMB
Let's be buds.
Subscribe to the Mad in Crafts newsletter and get a FREE copy of my newest ebook, Six Projects You Can Make with Thrifted Plaid Shirts.
Have you checked out the Mad in Crafts YouTube channel yet?