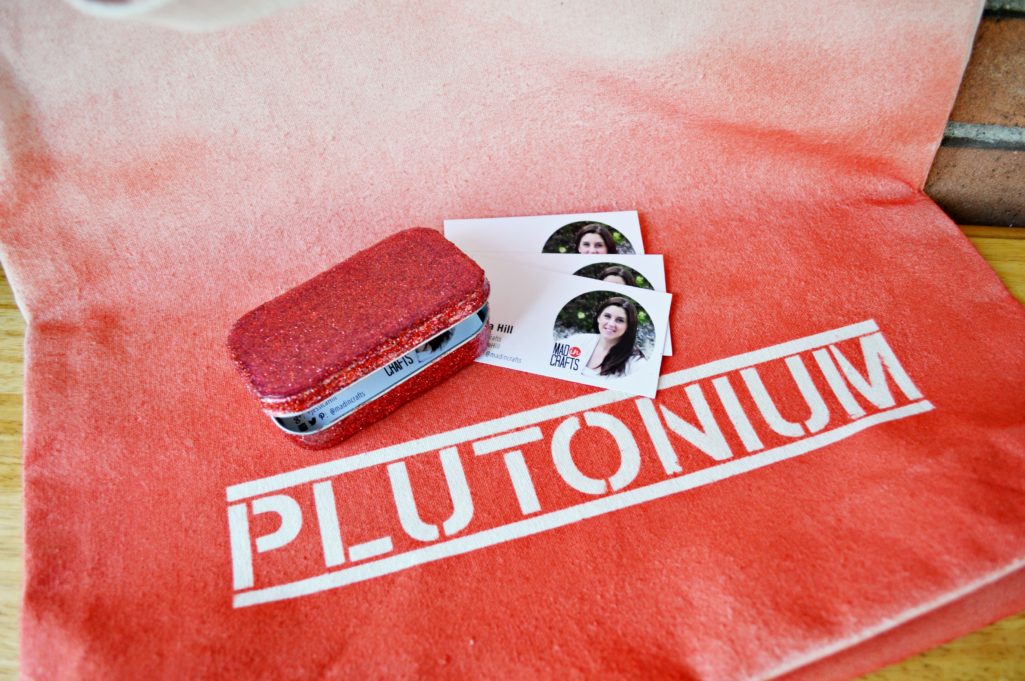 In less than two weeks, I will be attending my first ever blog conference. I have wanted to attend the SNAP! Conference since the first year it was held, and I am finally able to manage it this year thanks to being a contributor to the SNAP! blog and a partial sponsorship from Plutonium Paint. As part of my frantic preparations, I made a few necessary items for the conference: a tote bag and a holder for my business cards.
I began by coating the tin with Mod Podge. I meant to use regular glossy Mod Podge, but accidentally used the MP photo transfer formula the first time. Don't do that. You will have to wash everything off and start over. Glitter down the drain.
If you would like to make your own version of this business card holder (with the right products), you can find all the Amazon links here. These are affiliate links, so I will make a small commission if you choose to buy anything.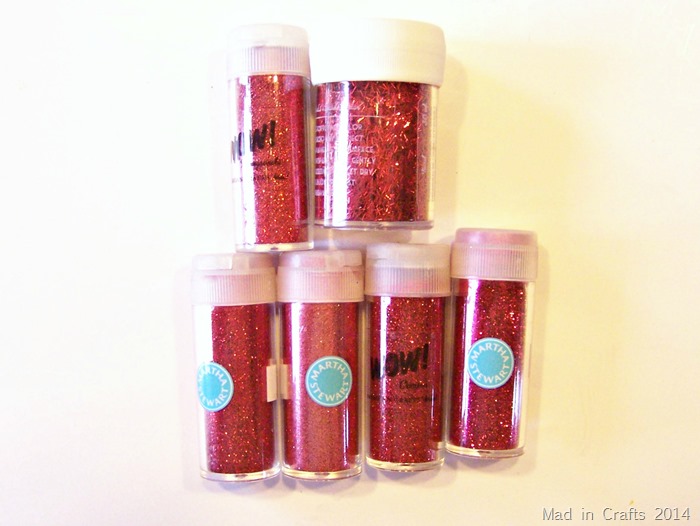 I used a few tips from Glitter Guru Aunt Peaches to make my business card really sparkle. First, I mixed up a few different shades and shapes of glitter. Peaches is right that this tip adds dimension to the sparkle. I chose a few reds from my unreasonably large collection of glitter and mixed them up in a paper cup.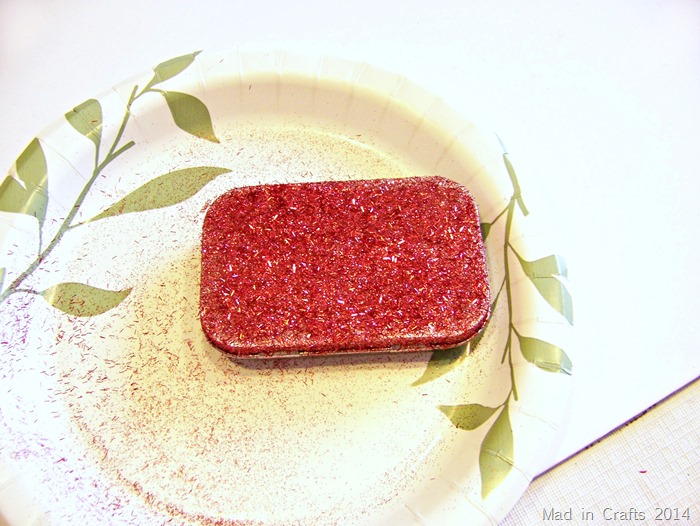 Once I had the Mod Podge situation sorted out, I sprinkled on the glitter and shook off the excess. It made a mess. This is the price you pay for sparkle.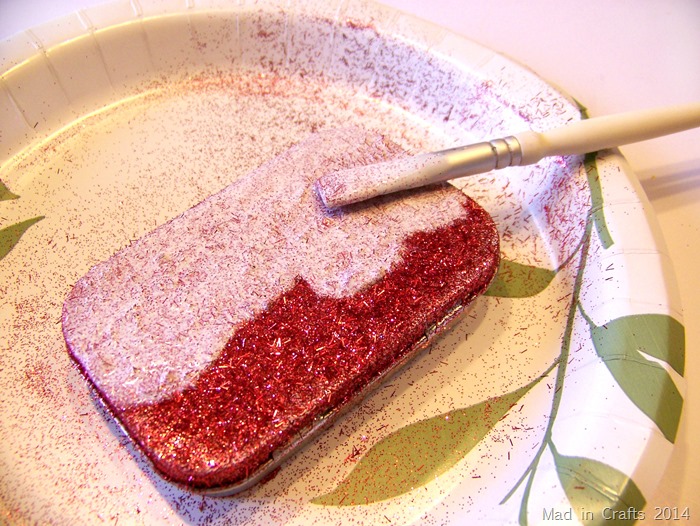 After that layer of glitter and Mod Podge had dried, I used another Aunt Peaches trick. By mixing more glitter into Mod Podge, you can create a sparkly seal that WILL NOT RUB OFF. This is a genius tip for any glitter project that prevents shedding sparkle all over.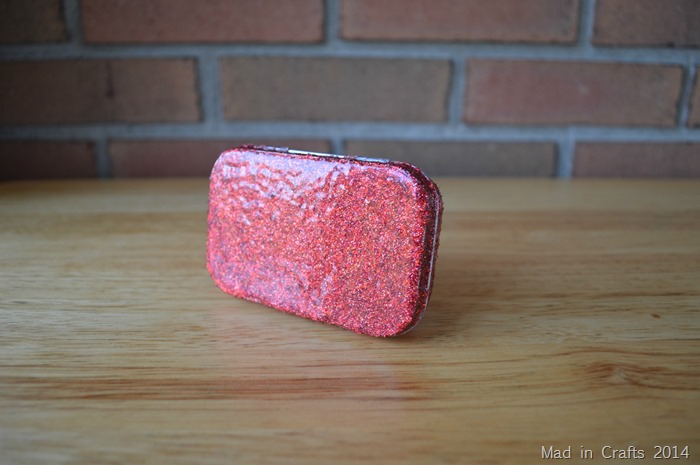 After that layer dried, I busted out my Mod Podge Dimensional Magic. I had never used it before and was curious to see how it worked. I put a layer of Dimensional Magic on each surface of the tin (one side at a time, with a lot of dry time in between). It created a smoother, shiny finish without obscuring any of the glitter. It was the perfect finishing touch for the business card holder.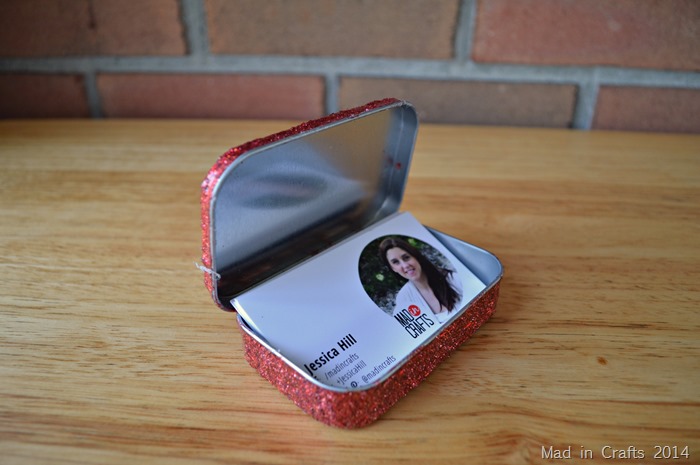 There aren't a lot of professions where having a business card holder encrusted in red glitter will make you MORE credible. Just another reason I love my job.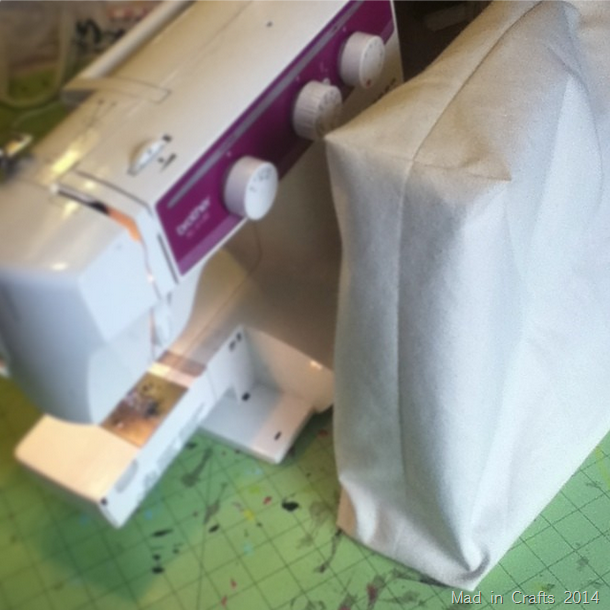 I also made my own tote bag, from scratch (!!), by following a few tutorials I found online, including this box cornered purse tute from my SNAP! roomie Shannon from Madigan Made. I am a very novice sewer, so this was a triumph for me.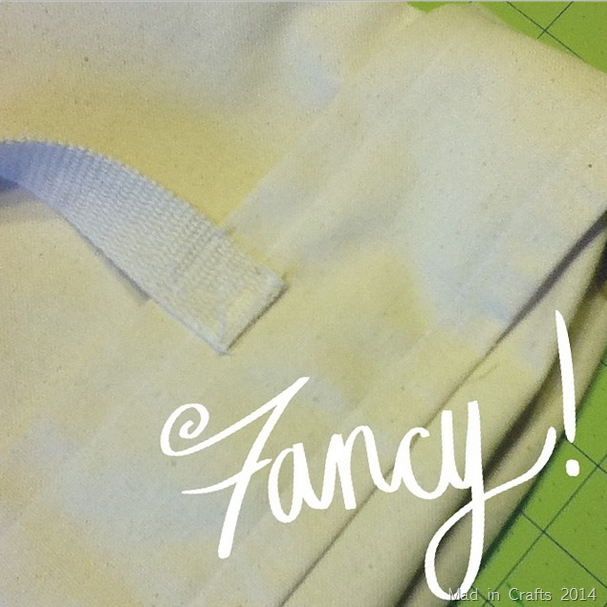 I even reinforced all the seams and added sturdy handles. I am pretty proud of it. But a plain canvas tote wasn't going to cut it for SNAP!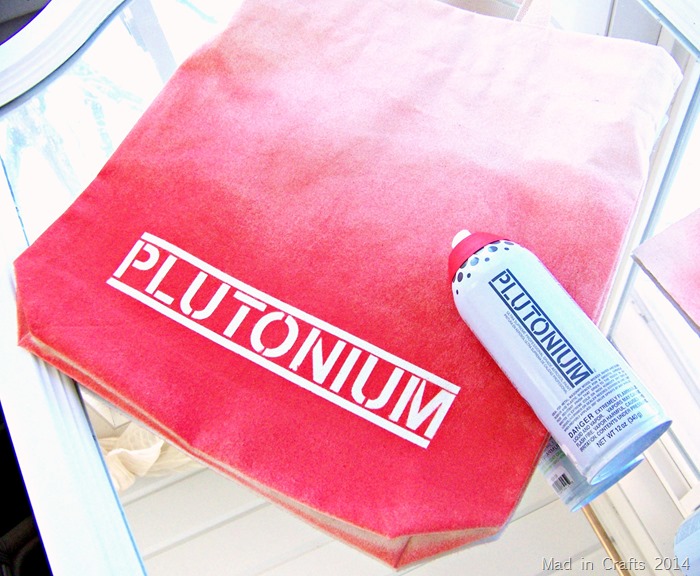 I used my Silhouette to make a freezer paper stencil of Plutonium Paint's logo. Plutonium Paint helped to sponsor my trip to the conference, plus their paint is fabulous, so I am happy to promote them at SNAP. If you want to know more about them, please find me at the conference. I'd be glad to tell you more.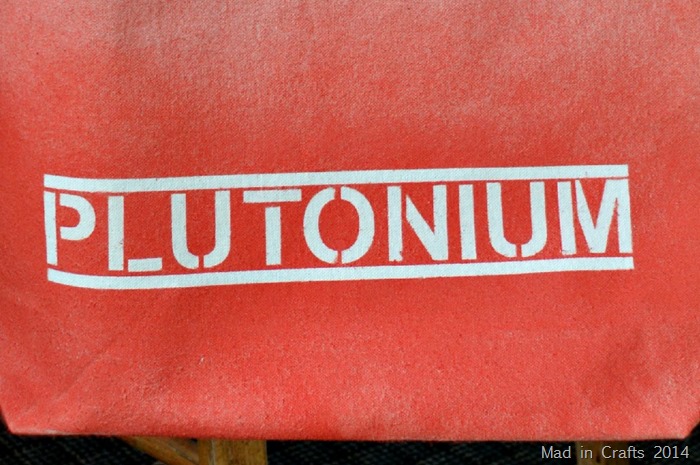 I used Plutonium's Red Alert paint to create an ombre effect on the bag. The color is a very close match to the red in my new logo design, did you notice? After I painted the bag, I peeled off the freezer paper to reveal the brand's logo.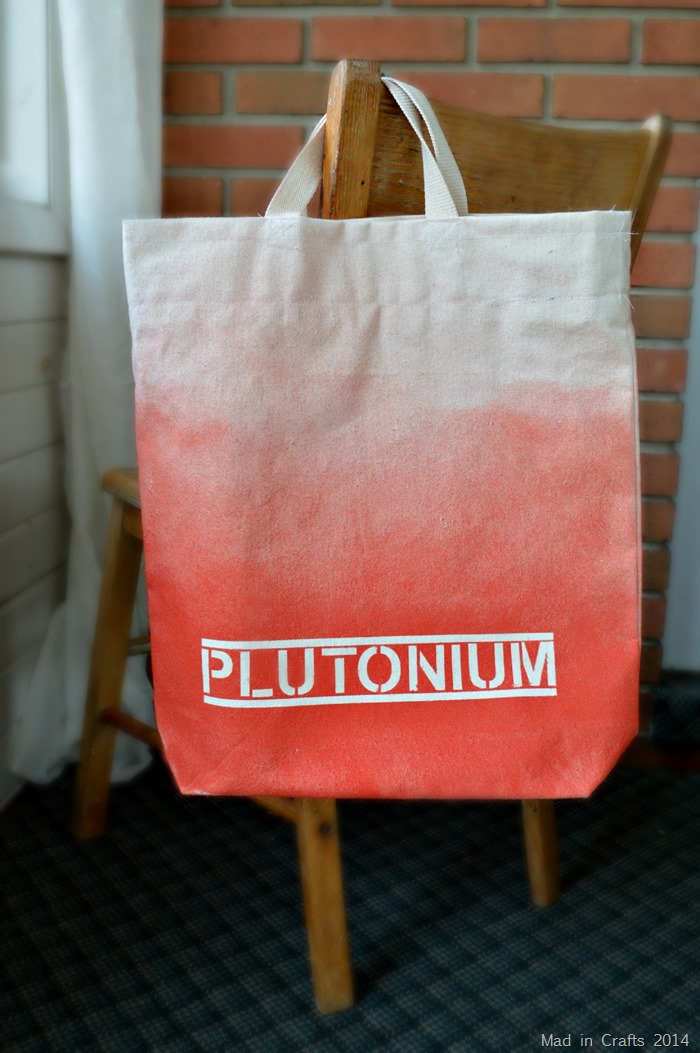 I am so happy to be a few steps closer to actually being fully prepared for SNAP! It is sneaking up on me so quickly, I've hardly had time to be nervous. I can't wait to share what I learned with you when I get back!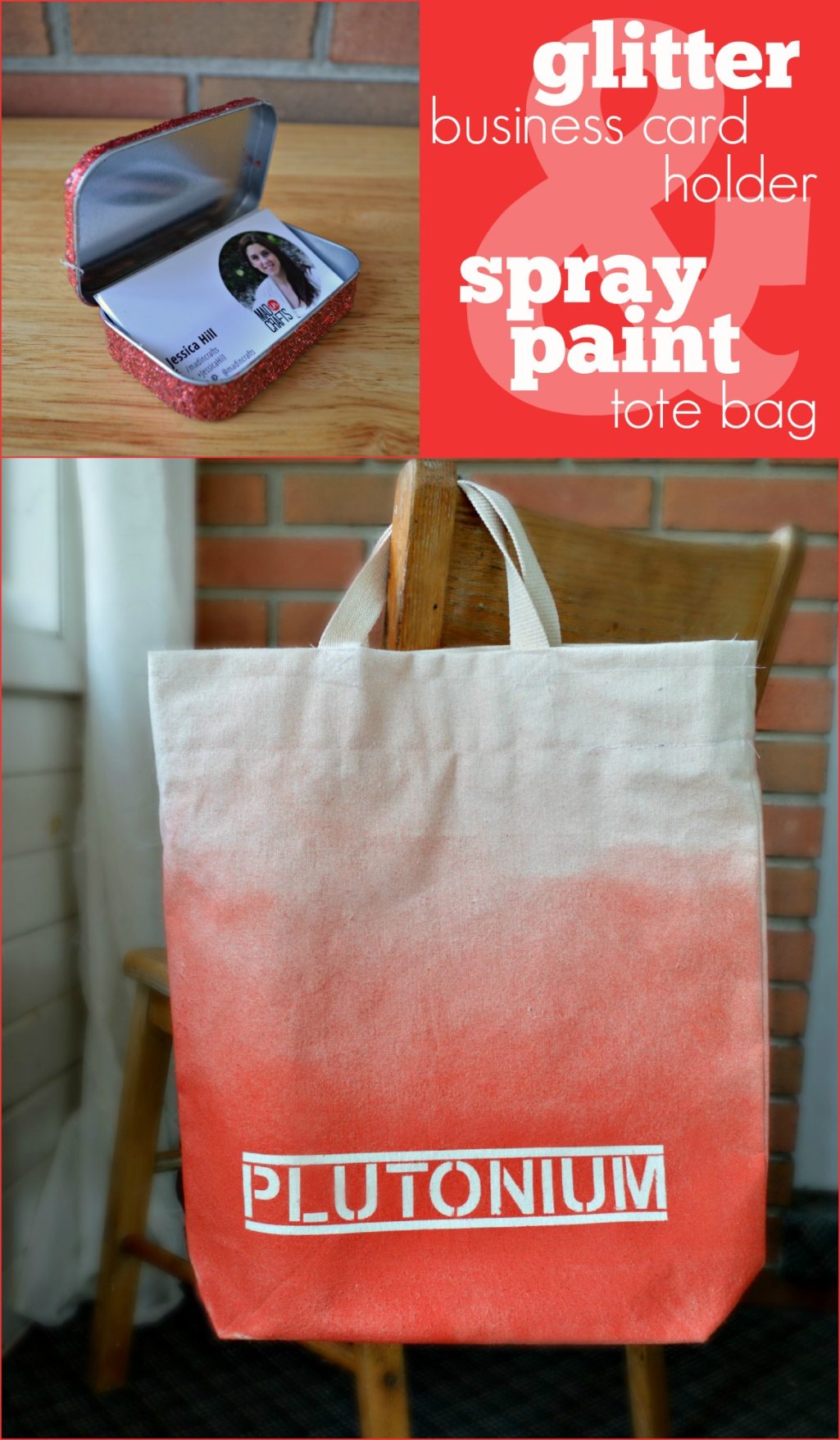 ---
Did you like this post? Think it's worth sharing? Please share with your friends using the social media share buttons at the bottom of the page!
Thanks, Jessica