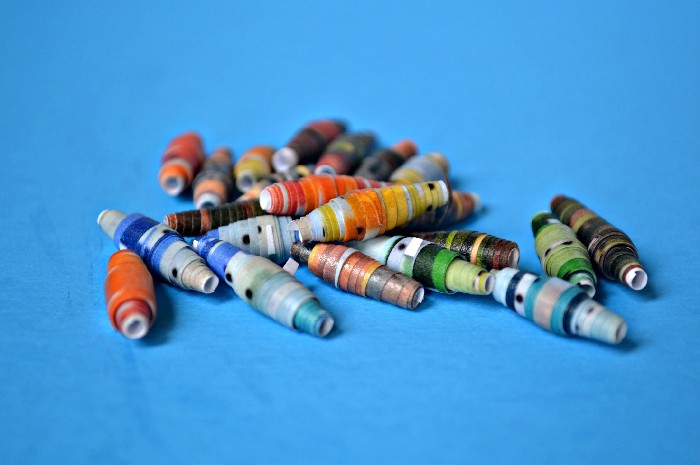 If you didn't find any $1 beads that you loved, maybe you want to try making your own! Paper beads are fun and simple to make, and you can make dozens from one sheet of paper. I am sharing the how-to in my newest tutorial for MyPrintly.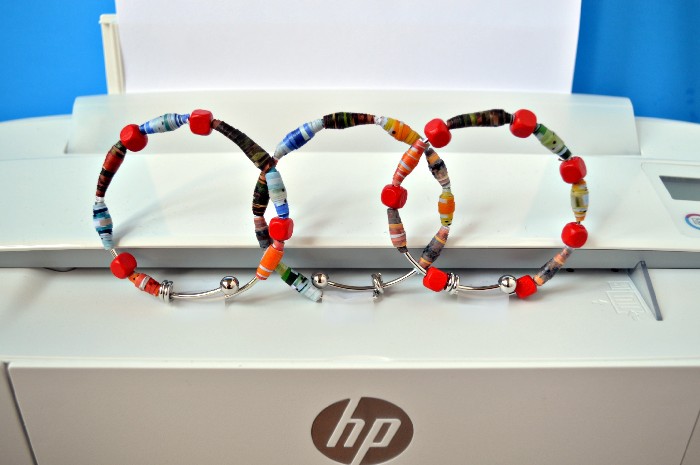 This is a great binge-watching project; just sit down and whip out hundreds of these while you get caught up on Netflix. Then you can turn them into colorful bracelets, necklaces, key chains and more. Head over to MyPrintly for the full tutorial.
Let's be buds.
Subscribe to the Mad in Crafts newsletter and get a FREE copy of my newest ebook, Six Projects You Can Make with Thrifted Plaid Shirts.
Have you checked out the Mad in Crafts YouTube channel yet?