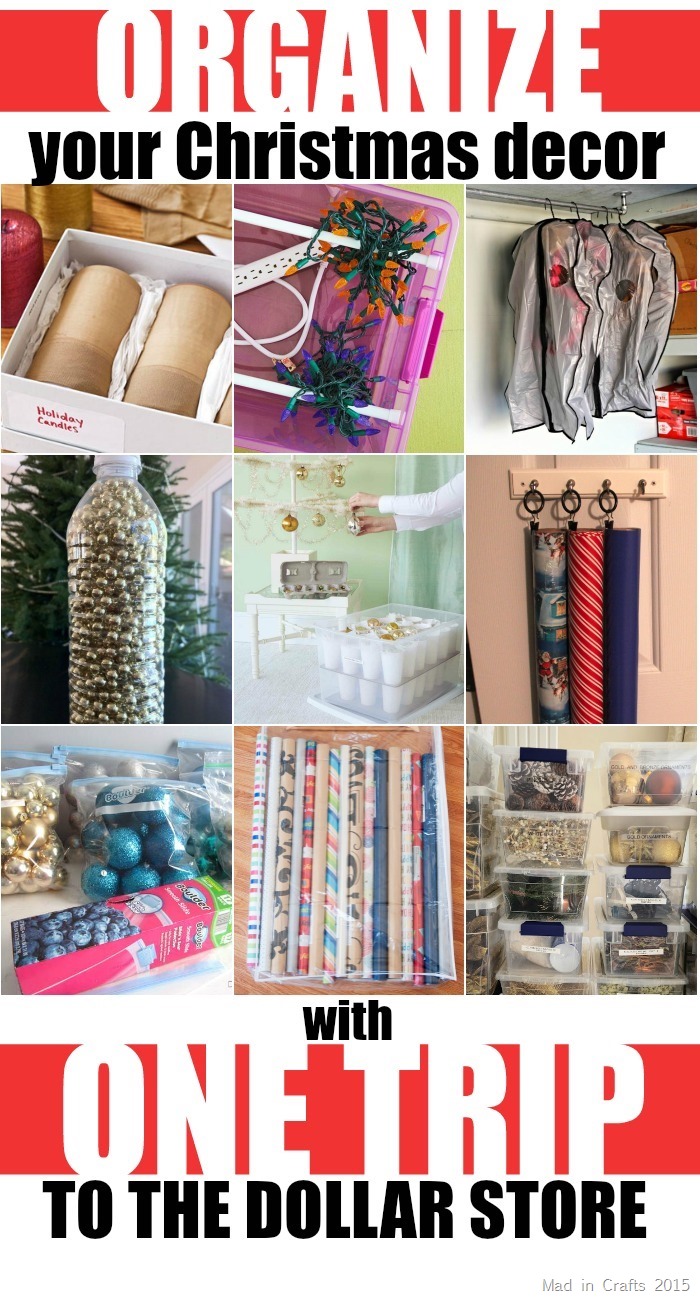 The new year is here, and that means that it's just about time to un-deck the halls. Do yourself a favor and store all those ornaments and lights in an organized manner so that next winter's decorating is a breeze. I have found a few tricks that use dollar store items to help you store your Christmas décor.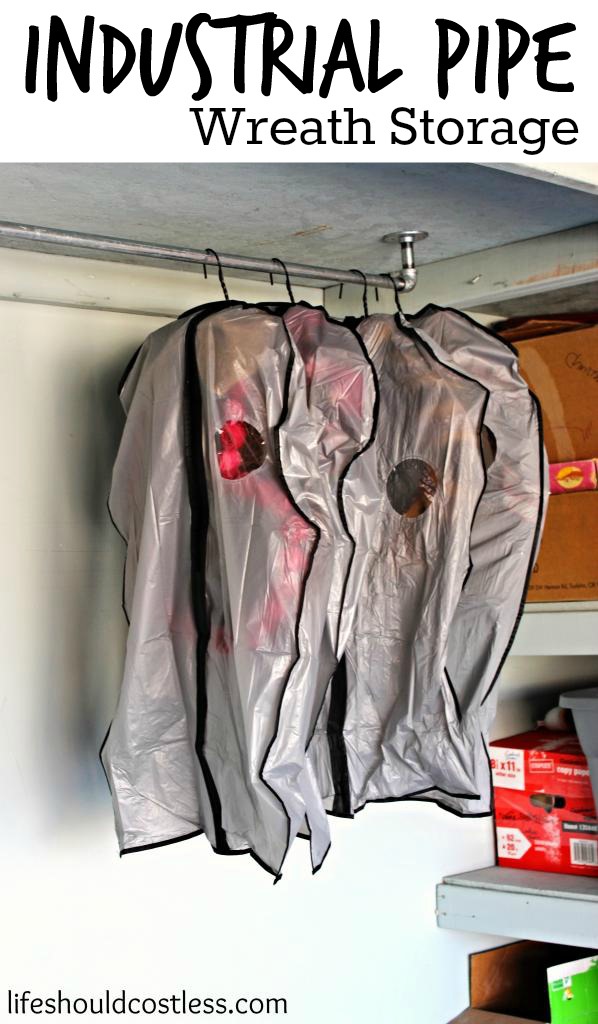 PROTECT WREATHS WITH GARMENT BAGS – LIFE SHOULD COST LESS: Whether or not you can build a metal rack in your basement, you can definitely store your wreaths in dollar store garment bags. The zip-up bags will keep them free from dust all through the year.

MY LATEST VIDEOS
PROTECT SPECIAL CANDLES WITH SOCKS – GOOD HOUSEKEEPING: It is so sad to pull pretty Christmas candles out of storage, only to find them nicked, scratched and banged up. See how you can use cheap socks or stockings to protect them for next year.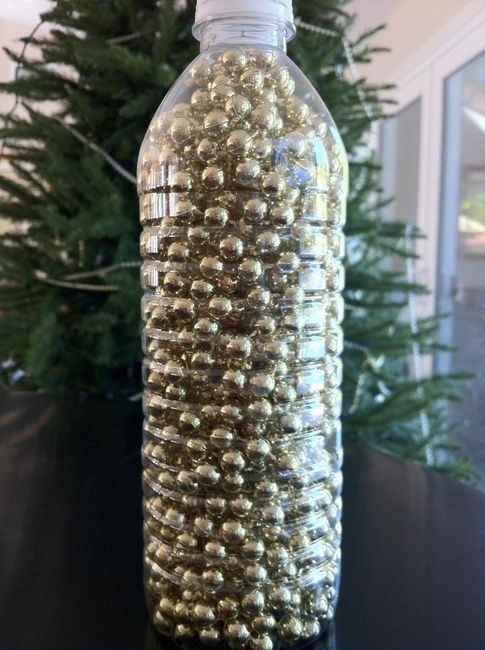 STORE BEAD GARLAND IN BOTTLES – TIP JUNKIE: I generally avoid bead garlands for one major reason – the tangles! This ingenious hack will eliminate the knots and twists that result from sloppy storag.e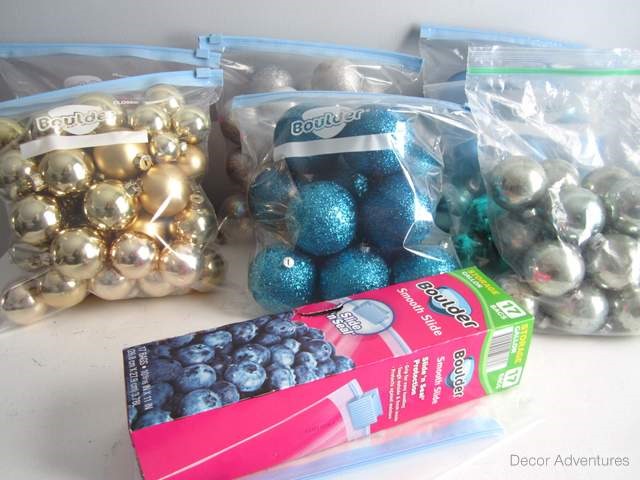 ORGANIZE ORNAMENTS IN ZIPPER BAGS – DÉCOR ADVENTURES: If you change your décor theme each year, you probably have several sets of color-coordinated ornaments. Keep them tidy and organized with zipper bags.
ORGANIZE ORNAMENTS IN SMALL STORAGE BINS – STONE GABLE: Instead of combining all your décor in giant storage totes, opt for smaller bins and store only one type of décor in each. Dollar Tree frequently carries shoebox size plastic bins.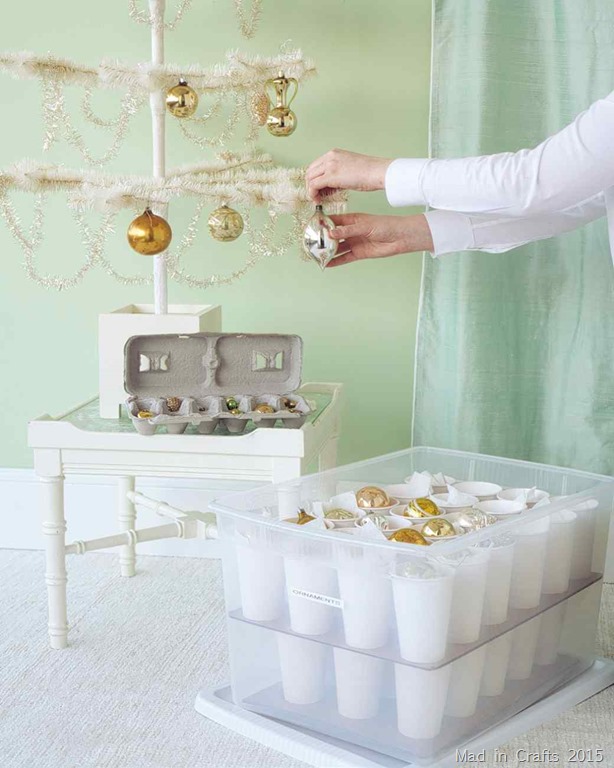 SEPARATE ORNAMENTS IN PLASTIC CUPS – MARTHA STEWART: If you already own the large plastic tubs, compartmentalize them to keep ornaments from rattling around and breaking. Plastic cups are the perfect way to section off a large tub.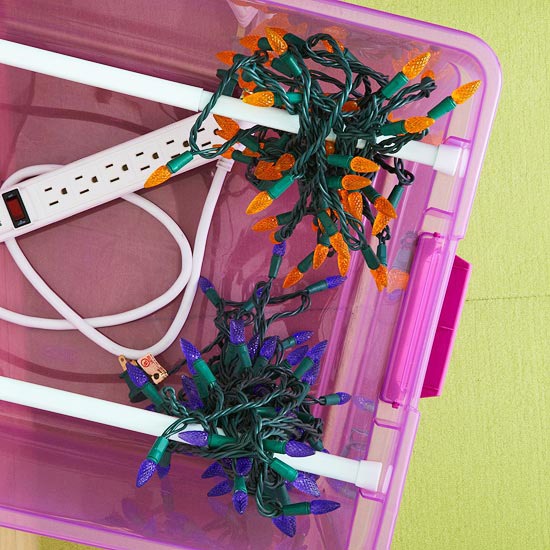 ORGANIZE LIGHTS WITH TENSION RODS – BHG: Stretch tension rods inside of plastic bins and to keep lights from tangling together.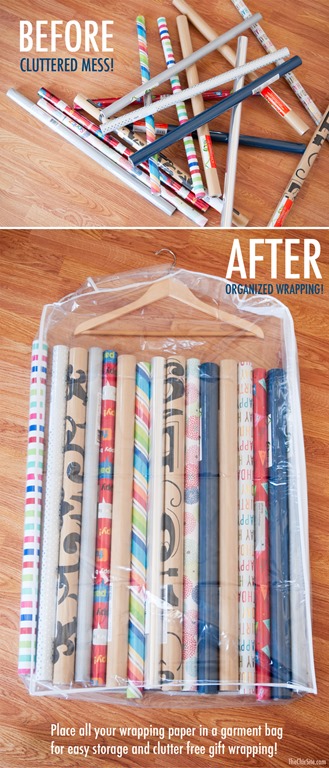 STORAGE WRAPPING PAPER IN A GARMENT BAG – THE CHIC SITE: A zippered garment bag keeps wrapping paper dust-free. Plus you can hang the whole bag in the back of your closet until next December.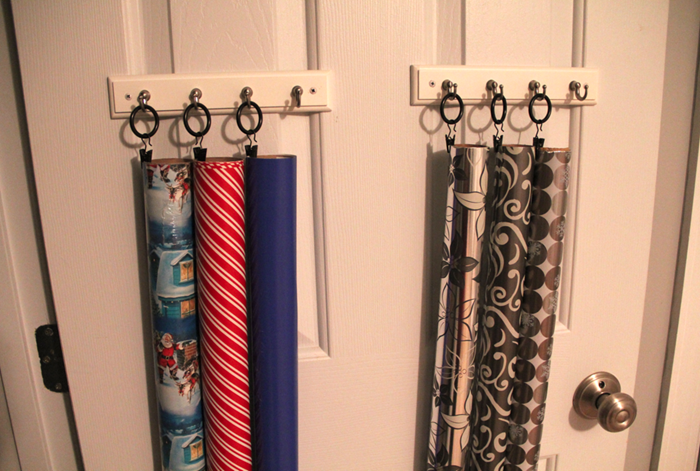 HANGING WRAPPING PAPER WITH CURTAIN HOOKS – THE SOULFUL HOUSE: Curtain hooks (or curtain rings and binder clips) are another option for hanging gift wrap organization.
For more dollar store organizing tips, check out these posts: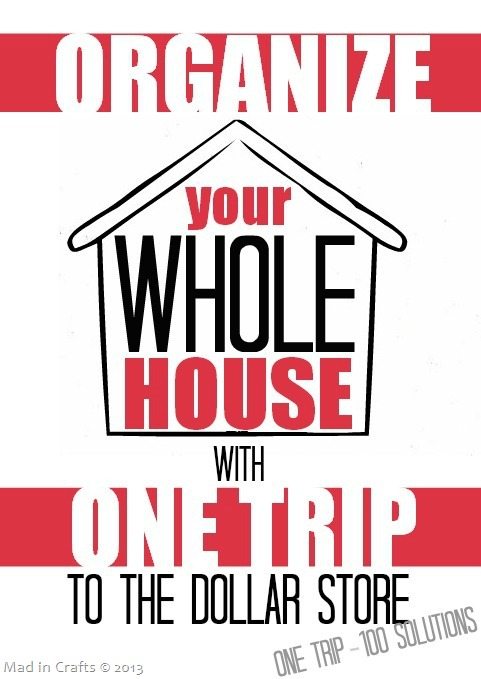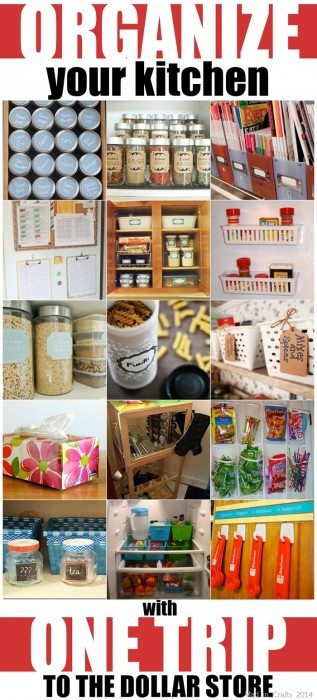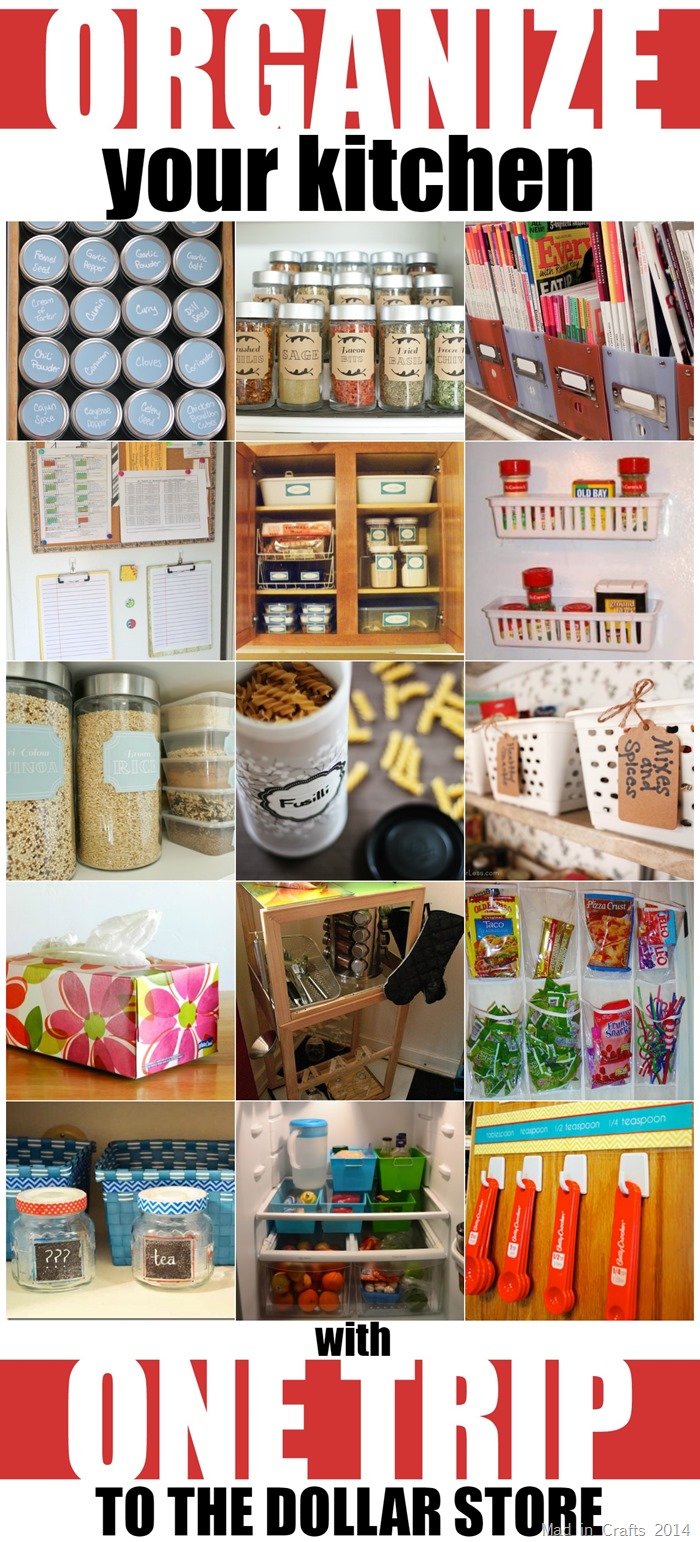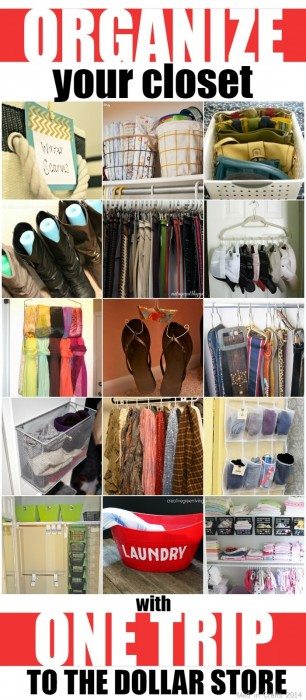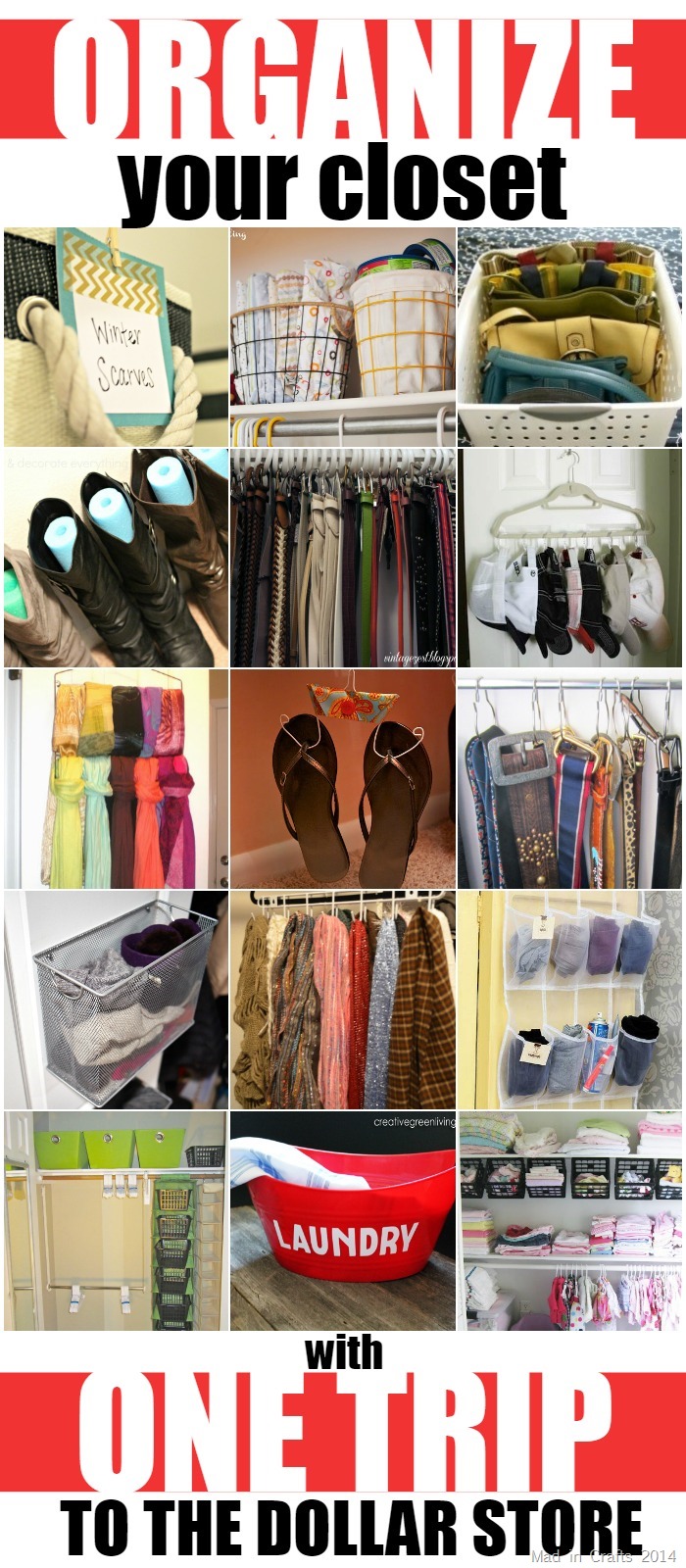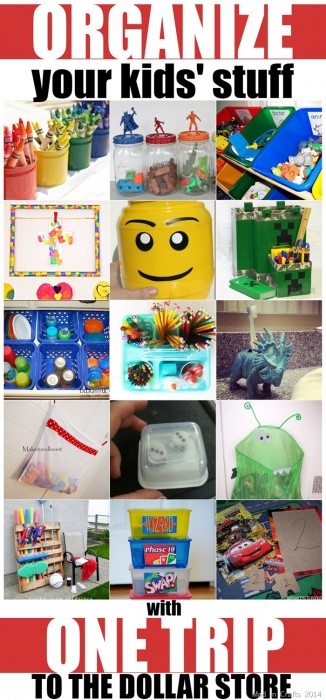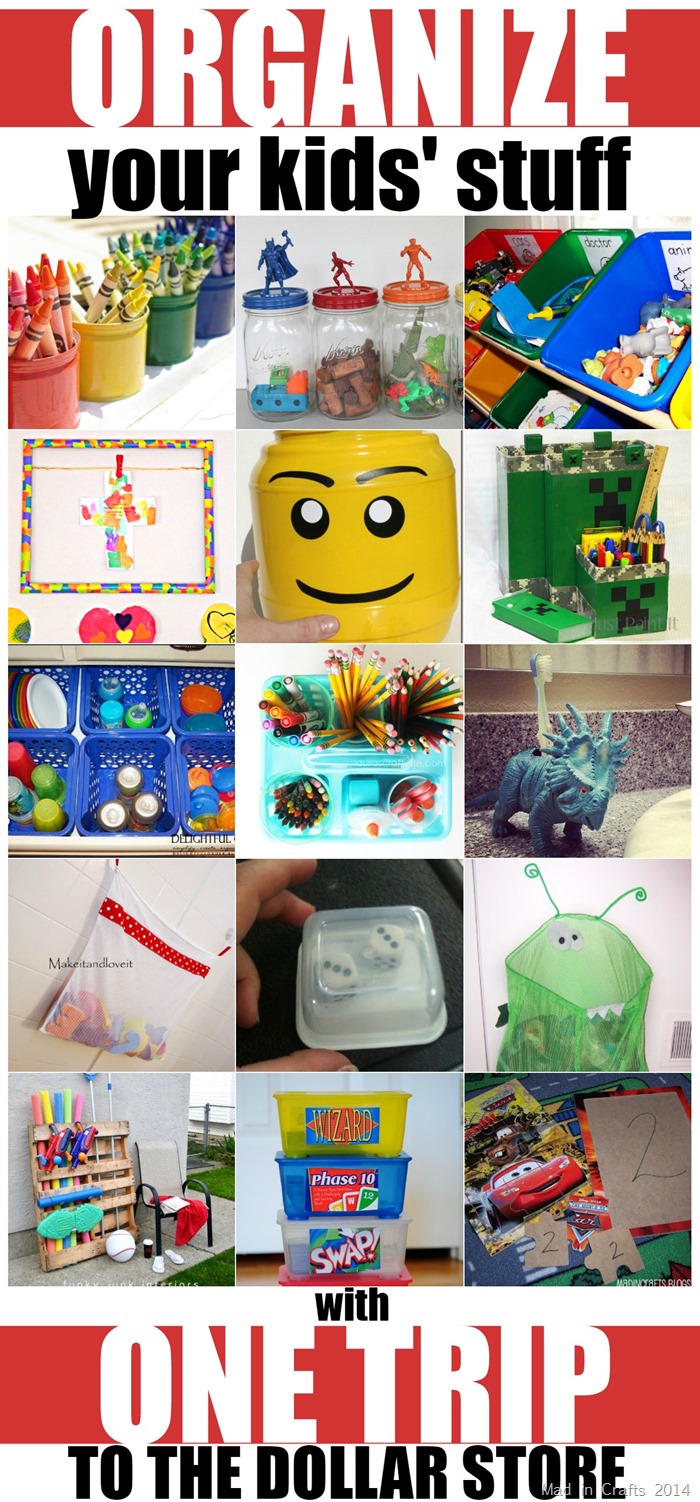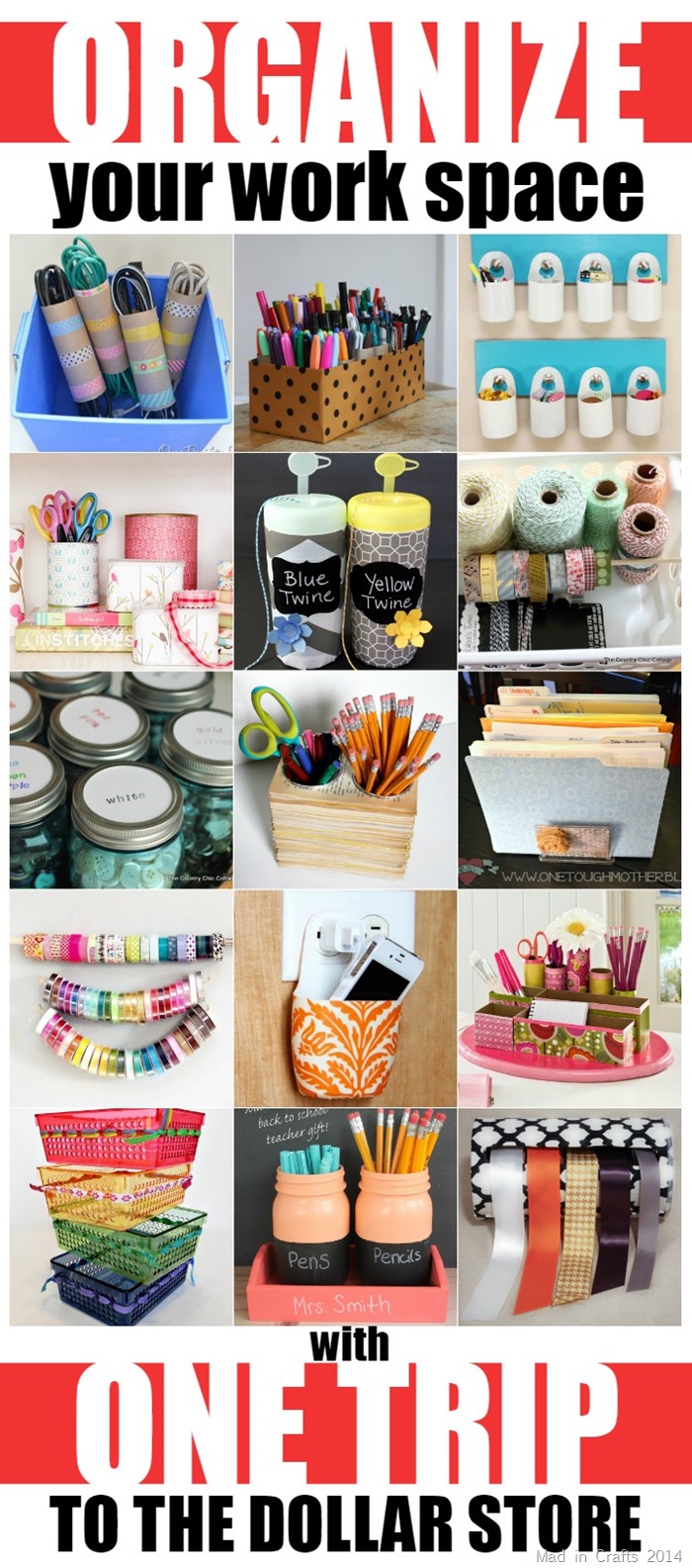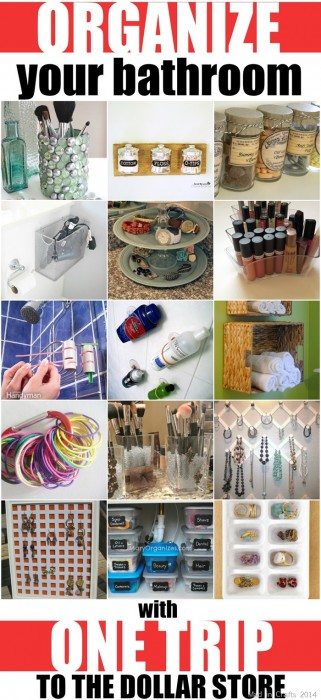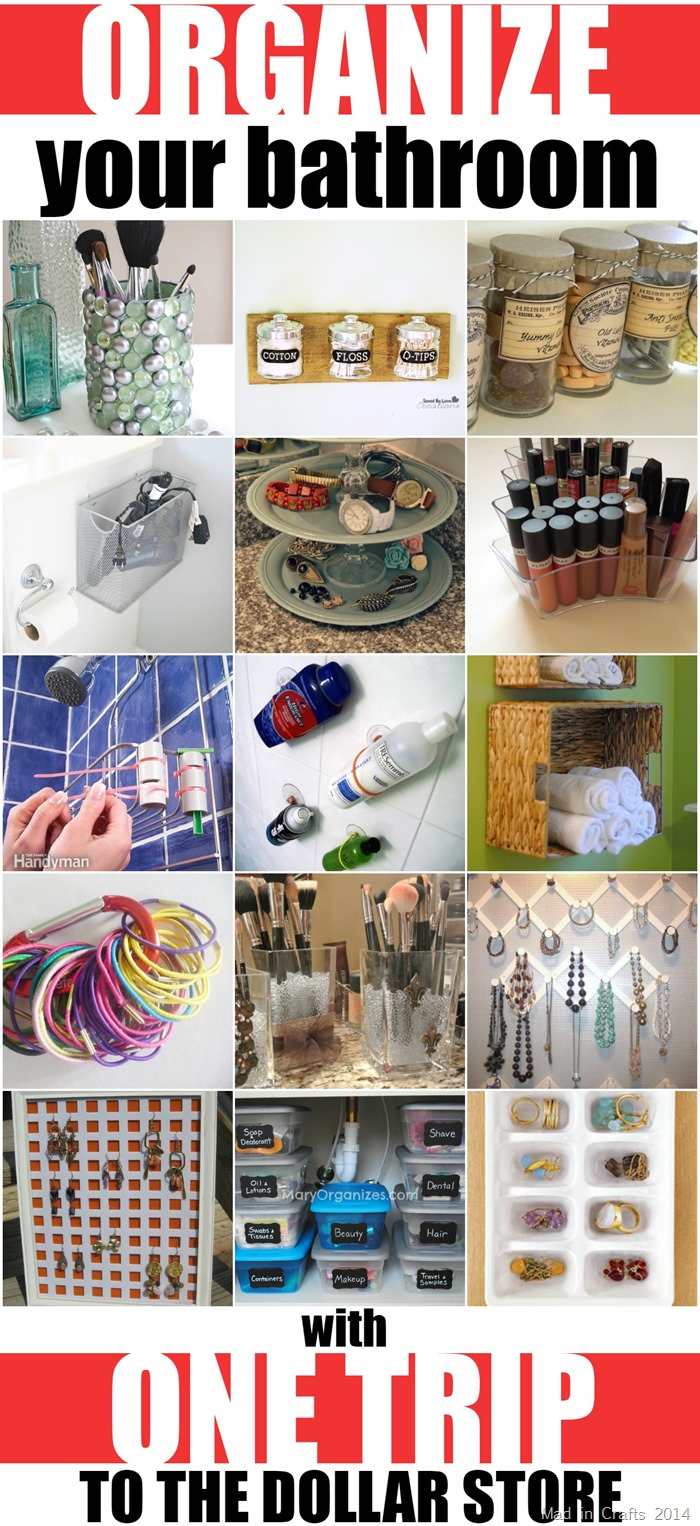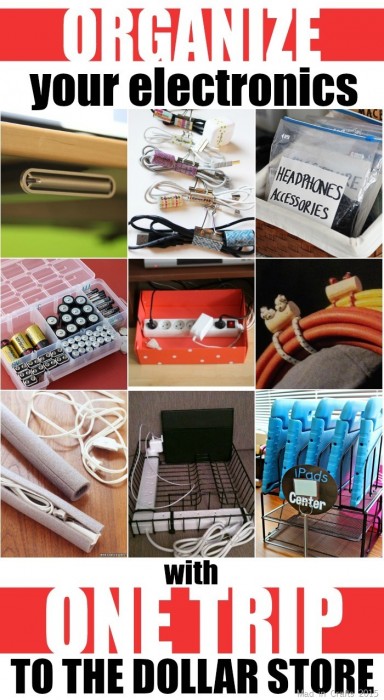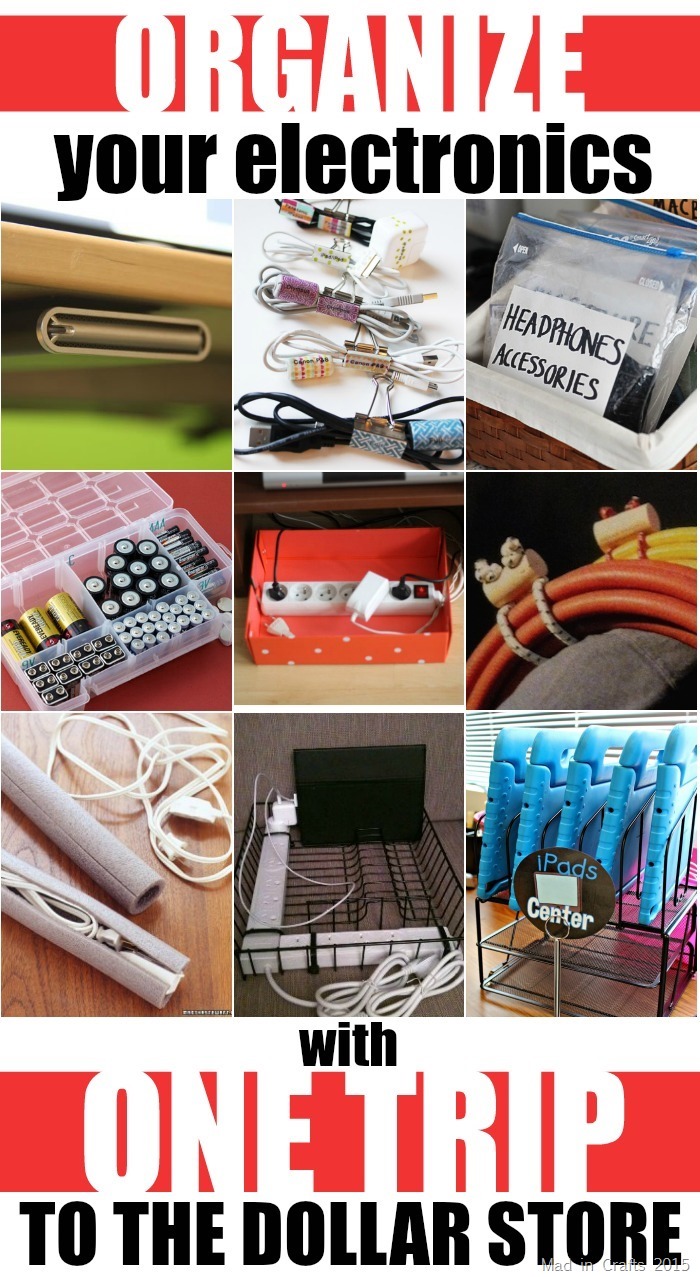 ORGANIZE YOUR ELECTRONICS