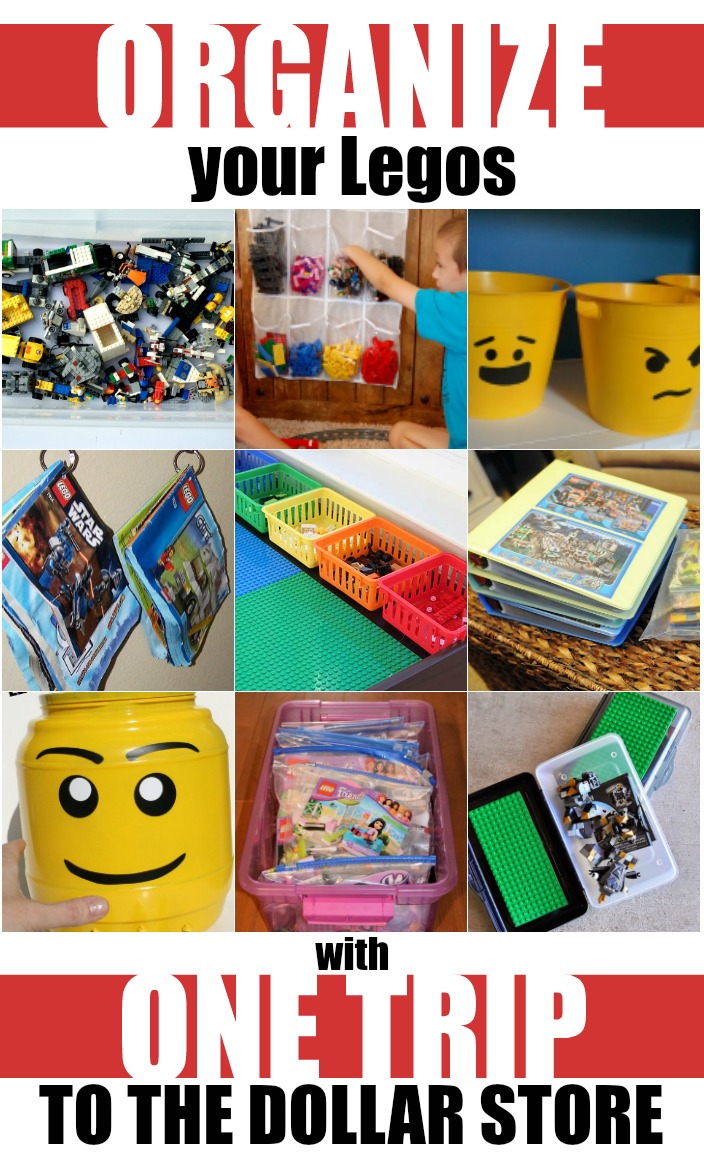 LEGOs are amazing, creative, and MESSY toys! Between our two kids, we have roughly eleventy billion LEGO pieces, and keeping track of them is just as easy as you would expect it to be. Thankfully the dollar store has some great solutions for wrangling all those fantastic tiny toys. Check out these nine solutions from other bloggers.
LEGO HEAD STORAGE CONTAINER – OBSEUSSED
SHOE HANGER LEGO STORAGE – KIDS ACTIVITIES BLOG
HANGING LEGO INSTRUCTION BOOKS – DELIGHTFUL ORDER
LEGO INSTRUCTION BINDERS – MY 4 MISTERS AND THEIR SISTER
ROAD TRIP LEGO BOXES – HOUSEWIFE ELECTRIC
LEGO KIT STORAGE – LOVE BUG LIVING
COLOR-CODED LEGO BINS – SUNNY DAY FAMILY
SILLY FACE LEGO STORAGE – CHUB BUN
MULTIPLE STORAGE IDEAS – JOY IN THE WORKS
You can find my entire dollar store organization series in one place HERE.
Let's be buds.
Subscribe to the Mad in Crafts newsletter and get a FREE copy of my newest ebook, Happy Crafts: Nine Colorful Crafts You Can Make in 30 Minutes or Less.
Have you checked out the Mad in Crafts YouTube channel yet?