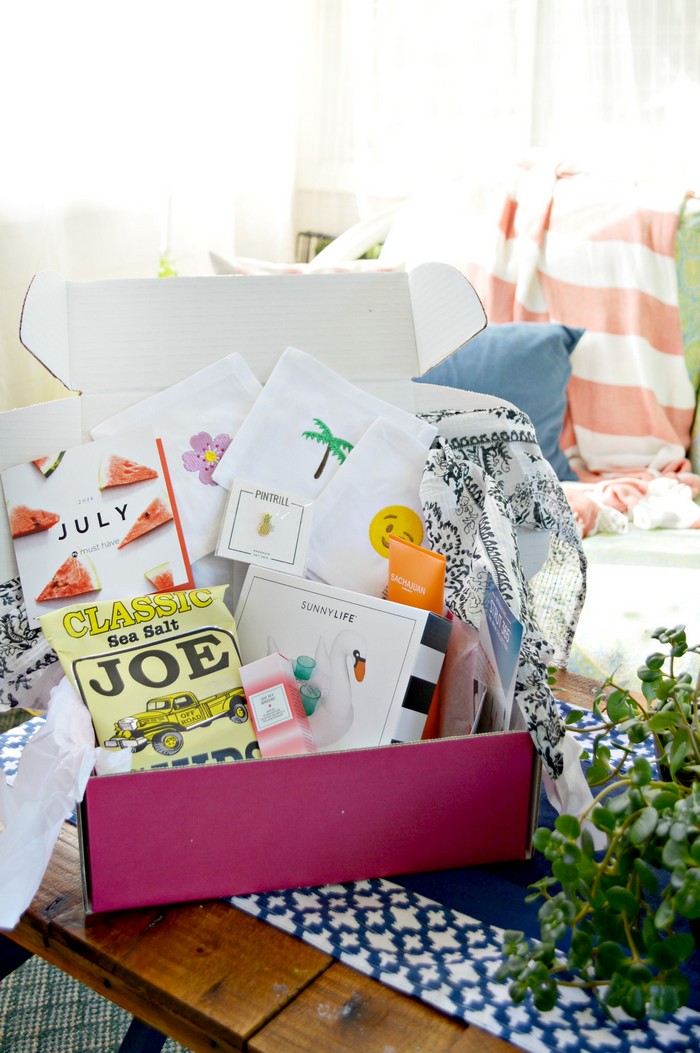 How is it that I have been a blogger for almost seven years and I have never made an unboxing video? PopSugar recently sent me one of their Must Have boxes to try out, and I decided it would be the perfect time to create my first ever live unboxing. PopSugar Must Have boxes go out once a month, and you can choose to receive them every month for $39.95, or pre-pay for three or six boxes (at a bit of a discount). Each box contains over $150 worth of surprise products; this July box had almost $150 worth of goodies! If you are a first time Must Have box subscriber, you can use the code SHOP5 to get $5 off your first box!
Watch the video above to see my first video unboxing. If you like this kind of content, let me know and I can make more videos like this. Be sure to subscribe to my YouTube channel, if you aren't already, so you don't miss any fun new videos.
Let's be buds.
Subscribe to the Mad in Crafts newsletter and get a FREE copy of my newest ebook, Six Projects You Can Make with Thrifted Plaid Shirts.
Have you checked out the Mad in Crafts YouTube channel yet?