WELCOME TO THE 265th MAD SKILLS PARTY!
Are you a blogger? My friend Angie from The Country Chic Cottage and I have just released a video that will introduce you into the world of video! Youtube is the number two search engine in the world, and the only way to be discovered is to start uploading your videos today. Learn how to optimize your Youtube channel and to harness the power of video. The Beginner's Guide to Short Video is an 18 page ebook that helps bloggers dive into the world of short video creation, publishing, and promotion.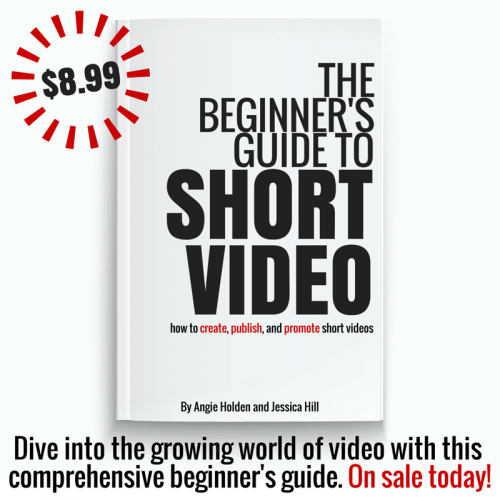 PURCHASE THE BOOK The Beginner's Guide to Short Video will be available on eJunkie for just $8.99. BUT if you purchase before June 30th, you can get your copy for just $5!
For the Mad Skills party, you can link up a post, old or new, to share with other readers. The only rule for the party is that the post MUST BE A TUTORIAL. The tutorial can be written, pictorial, or a combination of the two, but it should be a project or a process that another crafter would be able to replicate. Any Mad Skill level, from novice to advanced, is welcome!
I like to be able to thank all of you for participating in the party. It really means so much to me that you do. Commenting on each project is no longer an option for me, and I (legally) can't spam you all with unasked for emails. BUT, if you sign up for the newsletter, I can still say thanks for your hard work AND you get to see the highlights from the weeks' parties! The weekly newsletter is now a MONTHLY newsletter – highlighting some great projects from the link parties over the course of each month.
Sign up for the email by clicking
HERE
or using the form in the NEWSLETTER section of my sidebar. If you are linking up today, you might be featured in this month's newsletter!
By participating in this party, you are agreeing to allow me to feature your project in my monthly Mad Skills newsletter. Each feature will include a link back to your project and a photo from the tutorial, and the chosen tutorials will be pinned to my
Mad Skills Party Featured Tutorials
Pinterest board.

MY LATEST VIDEOS