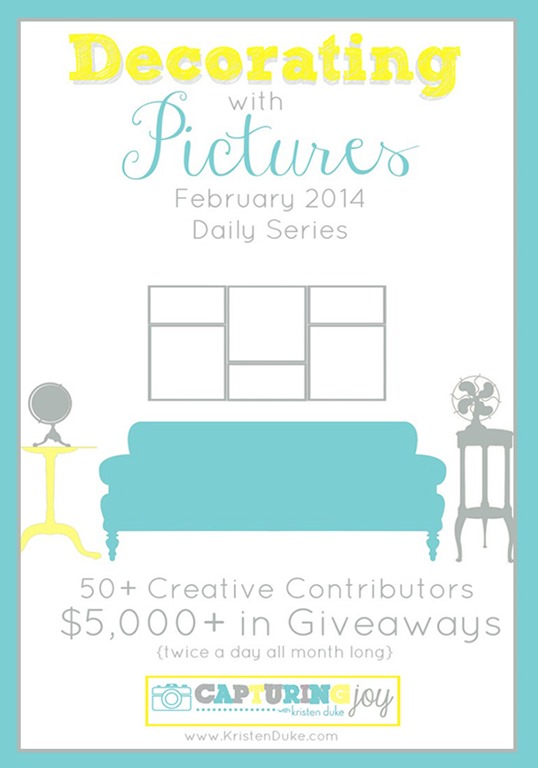 Kristen Duke from the blog Capturing Joy is passionate about incorporating family photos in home décor and demonstrating the confidence and happiness that comes from seeing your loved ones' (and your own face) featured prominently in the home. To help promote the idea of using family pictures when decorating, Kristen has done a Decorating with Pictures series each year for the past few years.
This year, I am honored to be a part of the series. My contribution will come later in the month, but Capturing Joy will feature two different bloggers every day in February. That's over 50 creative bloggers sharing how they use photographs in their very own homes!
As if peeking into so many bloggers' homes wasn't enticing enough, Kristen has rounded up a great giveaway to accompany every one of those posts. She and the generous sponsors will be giving away over five grand in fantastic prizes. Be sure to follow along for what promises to be a fun and inspiring month of projects!
---
Did you like this post? Think it's worth sharing? Please share with your friends using the social media share buttons on the toolbar at the bottom of the page!
Thanks, Jessica