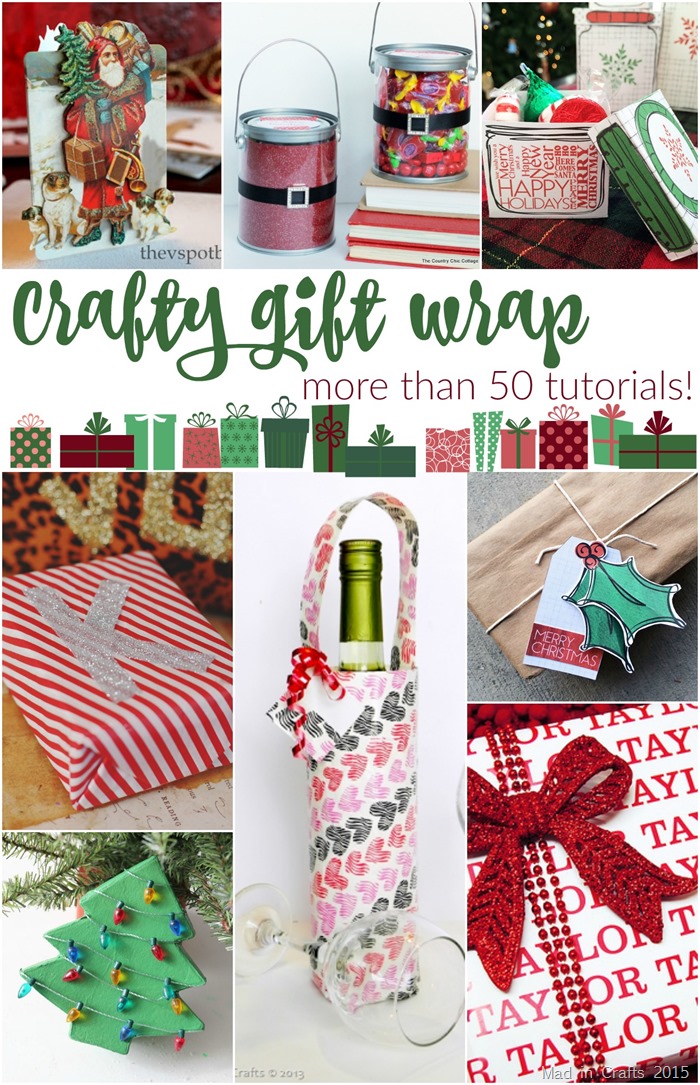 I've found that there are two kinds of people: those who hate wrapping presents and those who adore it. This post is for that second type of person. My blogger friends and I have gathered up all of our creative and crafty gift wrap tutorials. You will find tutorials for making your own gift tags, for using recycled materials to make gift wrap, and for creating gift wrap with your kids!
Let's be buds.
Subscribe to the Mad in Crafts newsletter and get a FREE copy of my newest ebook, Six Projects You Can Make with Thrifted Plaid Shirts.
Have you checked out the Mad in Crafts YouTube channel yet?