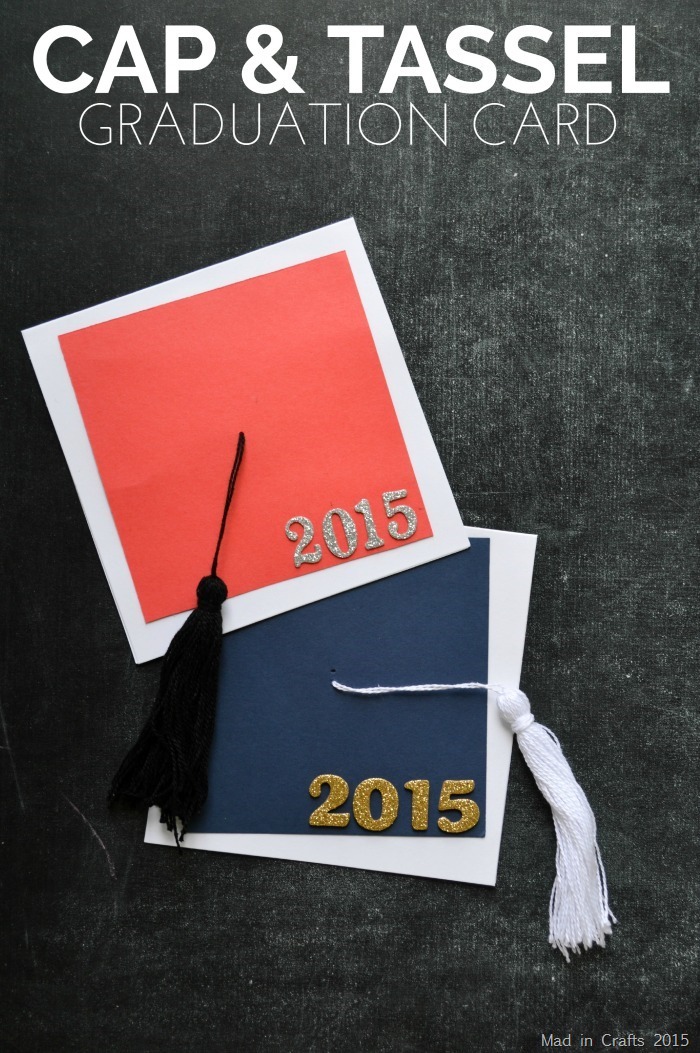 I have a few family members who are graduating this Spring, so I needed to make up a few homemade cards before heading off to their parties (YAY, graduation cake!). These mortarboard cards are memorable and clever, but they really aren't hard at all to make.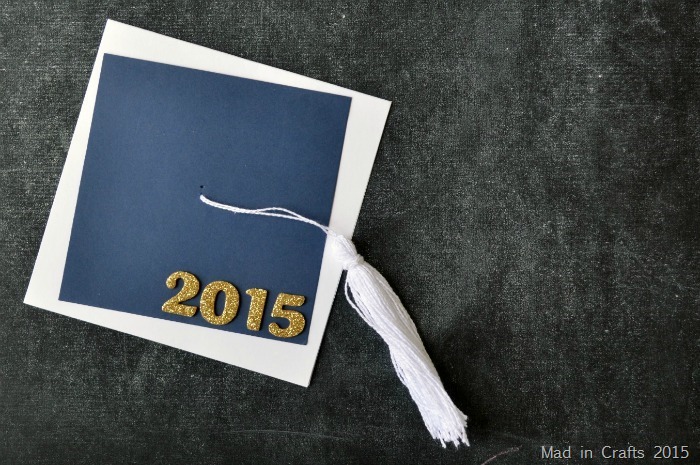 Once you learn how to make a simple graduation-style tassel, the rest of the process is incredibly simple.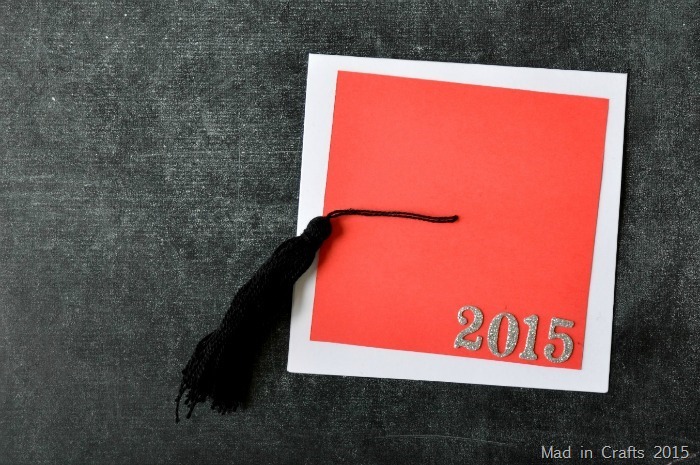 Change the colors of the cap and tassel to match the graduate's school colors and then add their graduation year to finish it all off.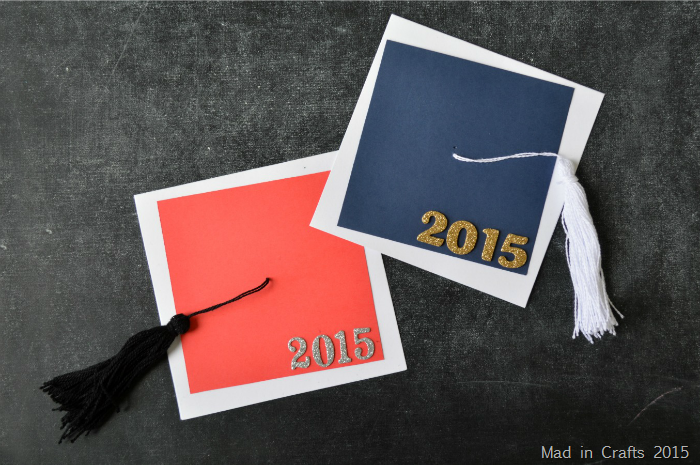 To see how I made these cute cards, watch the short video below. If you haven't already subscribed to my YouTube channel, what are you waiting for? I post craft projects, live tutorials, and haul videos at least once a week.
I have put together a list of affiliate links for all the products I used in this tutorial. If you choose to purchase after clicking through, I will receive a small commission. Thanks!
Let's be buds.
Subscribe to the Mad in Crafts newsletter and get a FREE copy of my newest ebook, Happy Crafts: Nine Colorful Crafts You Can Make in 30 Minutes or Less.
Have you checked out the Mad in Crafts YouTube channel yet?