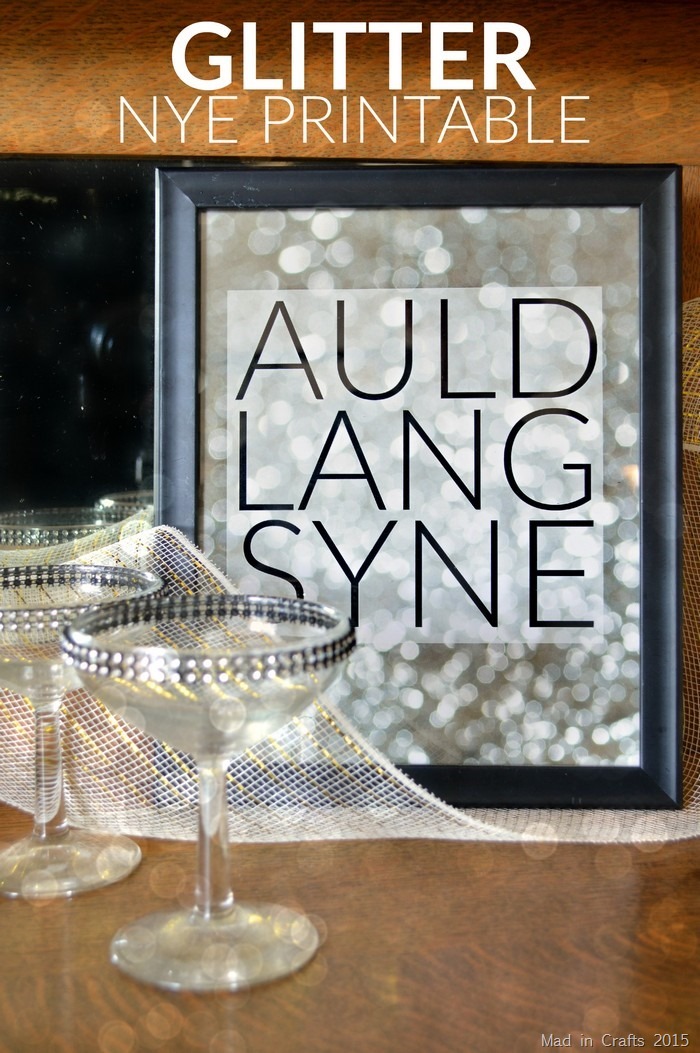 I graduated high school in 1999, and my high school friends all gathered together during our college Christmas vacation to celebrate 1999 turning to 2000. The girls dressed up in fancy dresses… for about two minutes just so we could take pictures before changing back into comfy clothes. We smoked cigars, wondered if Y2K would really be a thing, and watched the TV as the ball dropped and ushered in the new millennium (not really, I know, but honestly who cared when 2000 turned to 2001).
I don't remember if we tried to sing Auld Lang Syne or not, but if we did, I guarantee we didn't get any farther than the first two lines. Does anyone know all the words to that song anymore? I am not even sure I know what "auld lang syne" even means. I guess if Harry doesn't even understand it, I don't really need to.
(Be right back. I have to go watch that movie again for the millionth time.)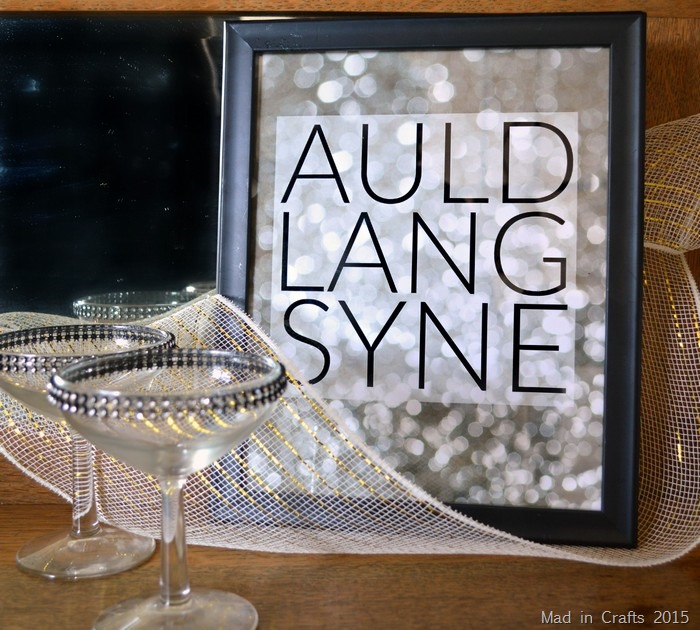 In the spirit of friends old and new, I have created two versions of this glittered Auld Lang Syne printable. One uses a modern sans serif font and the other a festive script. Print out either or both for your New Year's celebration!
Click the links below each image to download a non-watermarked version. These printables are free for non-commercial use.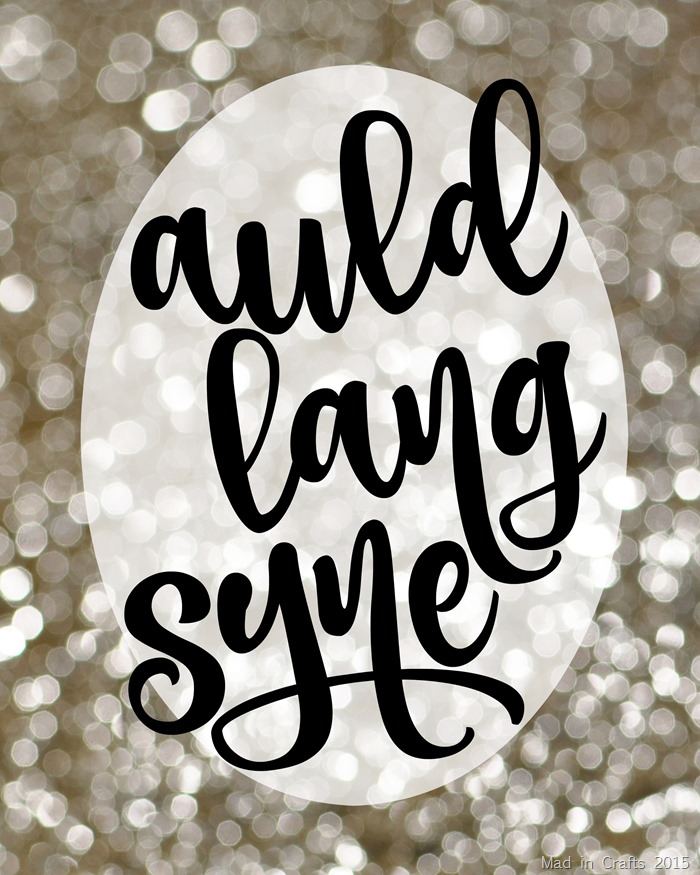 Looking for more printables to enjoy this holiday season? Check out all the awesome bloggers participating in the Printing The Holidays Blog Hop! From gift tags to bookmarks to countdowns, we've got something for everyone. Also, don't forget to enter the giant printing crafts bundle giveaway below!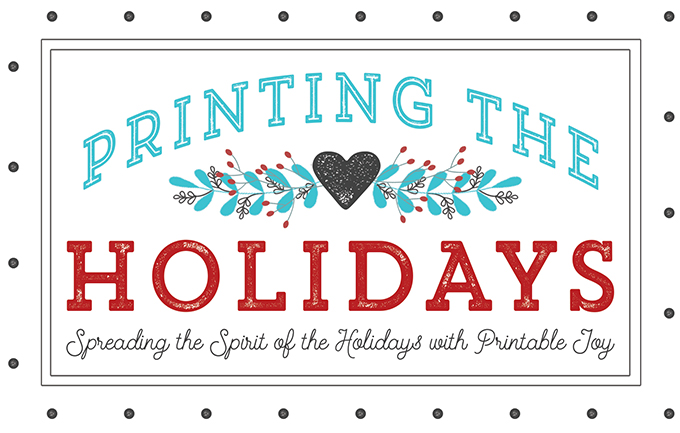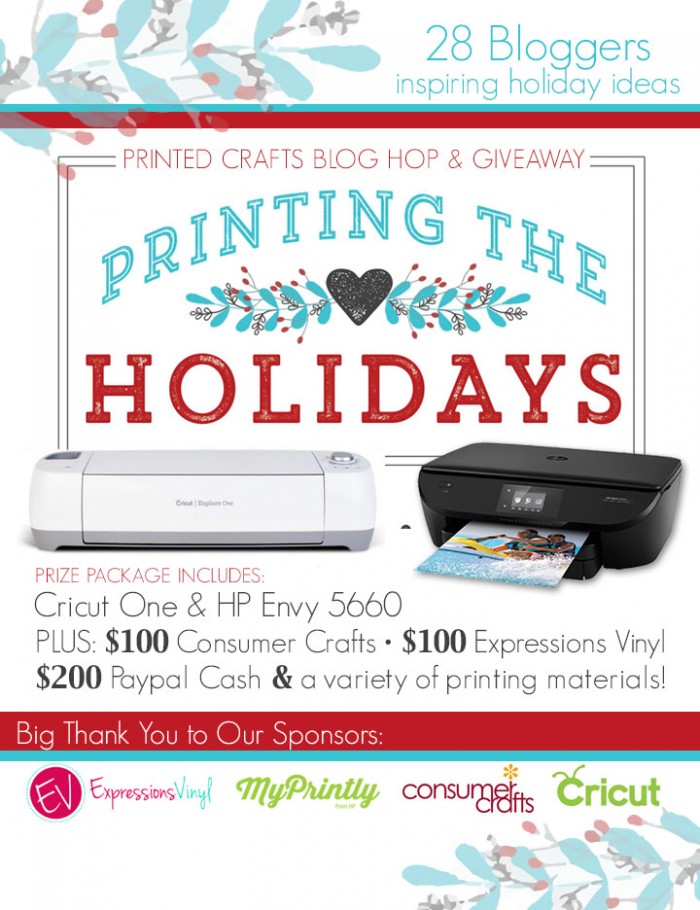 Drum roll… the Prizes:
• $100 GC from Consumer Crafts
• $100 GC from Expressions Vinyl
• 1 Color Ink Jet Printer HP Envy 5660 + Various printing material (courtesy of MyPrintly)
• 1 Cricut One Cutting Machine + Various Printable cutting material
• Paypal cash
Let's be buds.
Subscribe to the Mad in Crafts newsletter and get a FREE copy of my newest ebook, Six Projects You Can Make with Thrifted Plaid Shirts.
Have you checked out the Mad in Crafts YouTube channel yet?